Chancellor Ribera opens event on the ocean at the United Nations: "For us the sea does determine part of our history".

Tuesday, 24 September, 2019
The Minister of Foreign Affairs, Teodoro Ribera, opened today, together with his peers of Environment, Carolina Schmidt, and Science, Andrés Couve, the Side Event "The ocean in a changing climate: towards a platform of solutions", organized by Chile in the framework of the 74th General Assembly of the United Nations.
The objective of the meeting was to address the importance of the ocean as a regulator of the global balance of greenhouse gases. In this regard, the Chancellor Ribera said that for Chile this meeting is very important because the country has a coastline of about 4,000 kilometers long. "Twenty-five percent of our population lives in communes, in departments that are adjacent to the coast. Ninety-five percent of our trade is maritime," he said, adding that "for us the sea does determine part of our history and our view of what the world is".
The Minister recalled that in December of this year the XXV UN Climate Change Conference (COP 25) will be held in Santiago. In this sense, he indicated that "President Sebastián Piñera wants this COP to be primarily about the oceans, to place the issue of the oceans as a transcendent subject before world opinion. We want the COP to be a Blue COP and we know that only by generating citizen awareness will we be able to put in knowledge the risks and challenges that the lack of care of the sea brings to all of us".
For this reason, he pointed out that "Agenda 2030 for Sustainable Development is very useful, offering intelligent cooperation mechanisms for the development of regional and international projects that are aligned with this purpose of harmonious development".
Finally, he affirmed that for the Ministry of Foreign Affairs it was a privilege and a commitment to organize an event on oceans within the framework of the United Nations General Assembly. "We want to dialogue with you, join energies, ideas, so that the sea, which for many of you is also part of your subsistence, has a relevant role in the COP and in the multilateral future agenda," he concluded.
Related articles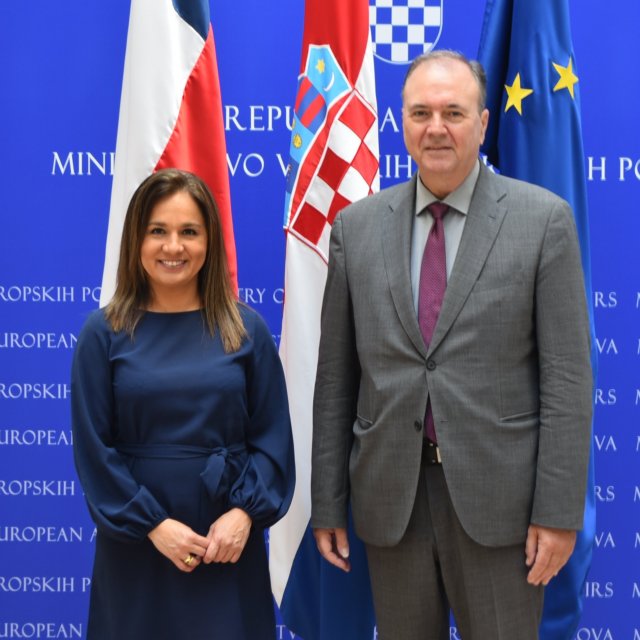 Thursday, September 28th 2023
Chile and Croatia hold political consultations and make progress on several agreements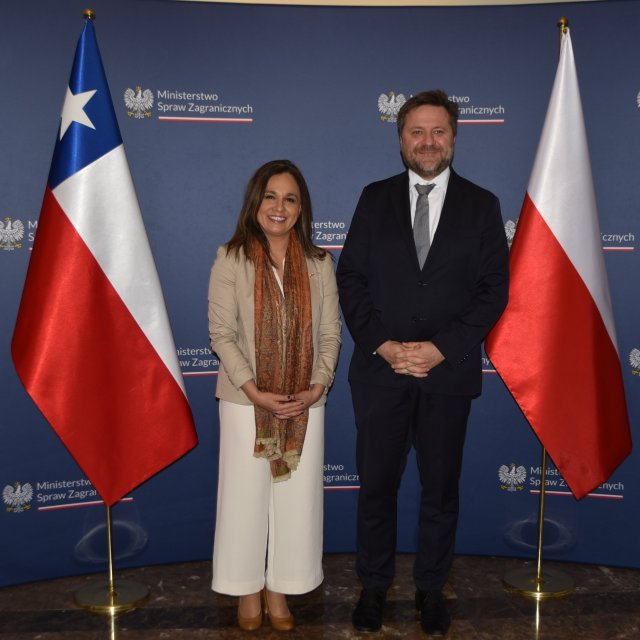 Tuesday, September 26th 2023
Undersecretary Gloria de la Fuente leads Political Consultations with Poland