Este artículo tiene más de 3 años
The Antarctic Policy Council is working on proposals to strengthen Chile's presence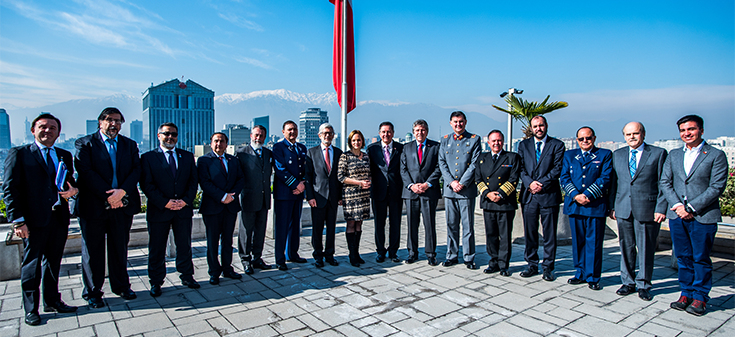 The Minister of Foreign Affairs, Roberto Ampuero, presided over a special meeting of the Council of Antarctic Policy on Monday, where the state of the national infrastructure and equipment in the Chilean Antarctic Territory was analyzed.
Chile has maintained a presence through its bases for 71 years, so these facilities must conform to current environmental principles that govern Antarctica. In this context, the Protocol on Antarctic Environmental Protection provides that Antarctic bases, tourist expeditions and other activities carried out there must behave in a way that minimises their environmental impact.
Today's meeting of the Committee was attended by the Ministers of Defence and Public Works, Alberto Espina and Juan Andrés Fontaine. In addition to Senator Carolina Goic, the Director of the Chilean Antarctic Institute, Marcelo Leppe and representatives from the Ministry of Finance, Economy, Environment, the Armed Forces and the Magallanes and Chilean Antarctic regions.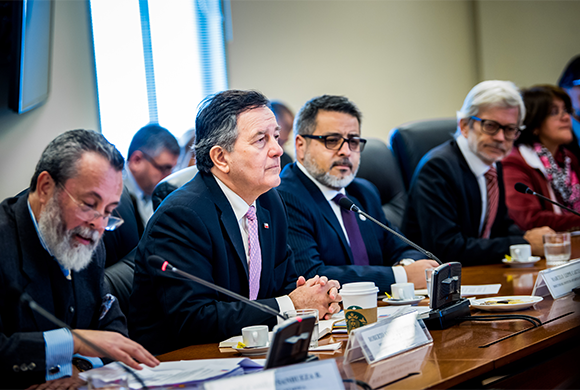 During the meeting, the national Antarctic operators presented proposals to continue to adequately develop their tasks on the white continent.
Chancellor Ampuero pointed out that at this special meeting, they analized "how to strengthen, modernize, adapt and update Chile's presence in Antarctica". In addition, he stressed that "Chile has played a leading role in the white continent and it is necessary to maintain it, which implies modifications, renewal, resources".
The Secretary of State recalled that the function of this Council is to propose and advise the President of the Republic on Antarctic matters, and to make proposals on how best to carry out Chile's policy on the white continent. In this regard, the Council welcomed proposals presented by both the Ministry of Foreign Affairs - through the Chilean Antarctic Institute - and the Ministry of Defence. These proposals will be presented to the President of the Republic, Sebastián Piñera.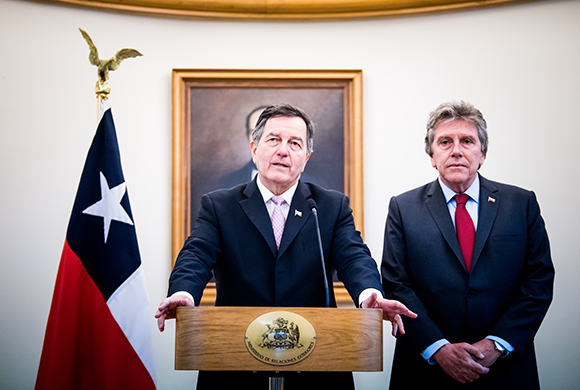 Over the past few years, the Consultative Parties to the Antarctic Treaty have intensified their scientific activity on the continent, especially with a view to celebrating the bicentenary of the beginning of the heroic era of Antarctic exploration, a milestone that coincided with the 500th anniversary of the discovery of the Strait of Magellan.
From a scientific point of view, the National Antarctic Science Program (PROCIEN) went from developing 14 projects in 2006 to 101 last season and to seven times the number of Chilean scientists doing science in Antarctica. In addition, 12 countries used Punta Arenas as an entrance to the White Continent in 2007, a figure that today reaches 23 countries.
If we consider that 34 countries develop permanent scientific activity in Antarctica, we can affirm that 75% of the Consultative Countries, which manage the Antarctic System, use our country, through the Region of Magallanes and Chilean Antarctica, as a doorway, to develop their activities annually, demonstrating with this the need to maintain and renew the national Antarctic infrastructure and equipment, in accordance with international standards.
Artículos relacionados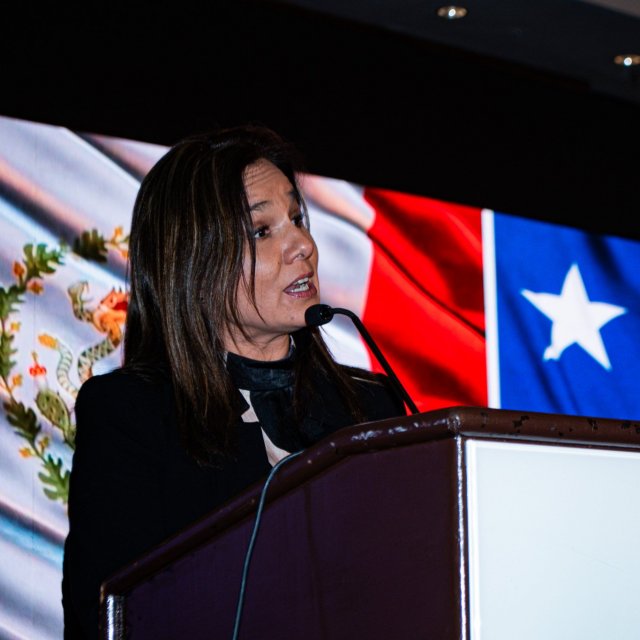 Miércoles, 20 de septiembre de 2023
Canciller (s) asiste a conmemoración del Día Nacional de México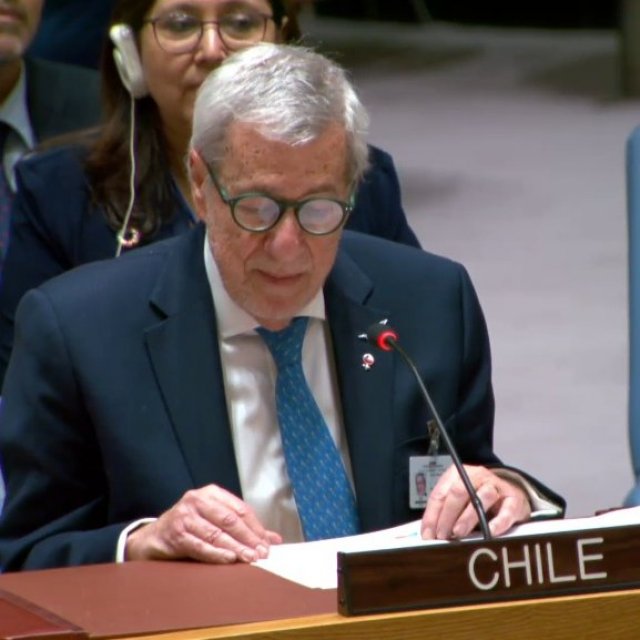 Miércoles, 20 de septiembre de 2023
En el marco de la Asamblea General de Naciones Unidas: Canciller expone ante el Consejo de Seguridad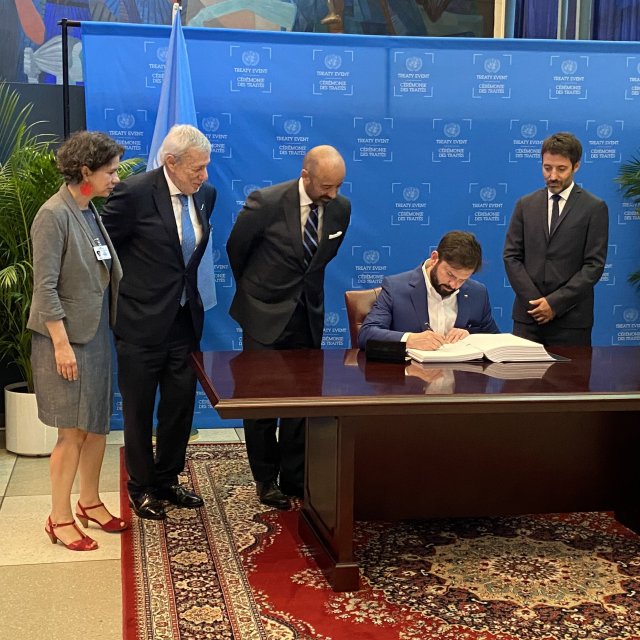 Miércoles, 20 de septiembre de 2023
Canciller acompaña al Presidente Boric en firma del Acuerdo BBNJ para la conservación de la biodiversidad marina