Este artículo tiene más de 3 años
On the last day in Tokyo, Chancellor Ampuero meets with his counterpart from Japan and businessmen who invest in Chile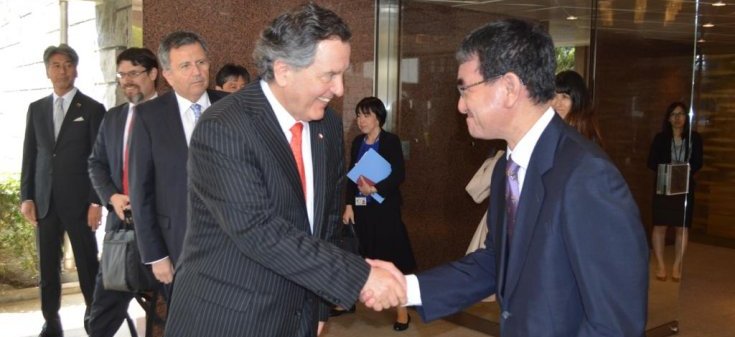 Tuesday, September 18, 2018
On the last day of his Asian tour, Foreign Minister Roberto Ampuero met with his Japanese counterpart, Taro Kono. Both authorities held a meeting in which they reviewed various issues at the bilateral, multilateral and regional levels, highlighting their commitment to free trade.
"Chile and Japan are united by very broad and deep values, which have to do with democracy, freedom, integration into the world and free trade," said the Foreign Minister. He added that both nations "are united by our high esteem for multilateralism and ensuring common peace.
During the meeting, they discussed the progress of TPP 11, which has already been ratified by Japan and is currently pending in Congress in Chile. "We are very happy that Japan and Chile will play a very important role in promoting TPP 11. The project is currently in Congress and we hope to be among the first six countries to ratify it," he said.
They also discussed the holding of the Apec leaders' summit in Chile in 2019. "In this context, I would like to thank Japan for its advice and experience so that it can be an activity that works like a thousand wonders in our country," he said.
Multiple meetings
Chancellor Ampuero met this morning with the CEOs of Japanese companies that invest in Chile. Subsequently, he met with SME Support Japan, a support and integral implementation organization for all SME policies in Japan.
Later he held an audience with the Minister of Economic Revitalization, Toshimitsu Motegi, with whom they also talked about the progress, promotion and development of TPP 11.
After the meeting with Chancellor Kono, the Secretary of State met with the Japan-Chile Parliamentary Friendship League.
Finally, the Chancellor was received in audience by the Akishino Princes.
National Day of Chile
The first hour of the day began with the commemoration of Chile's National Day in the Shrine of Admiral Togo, the national hero of Japan. The Shinto ceremony is based on admiration for the spirits present in nature, which is why the Japanese, in their daily lives, express great appreciation for flowers, trees, mountains, and nature in general, as well as their ancestors. This allows for the existence, as in this case, of a temple dedicated to honoring the memory of Admiral Heihachiroo Toogoo, considered a national hero for his strategic participation in the Japanese Imperial Navy Fleet in the late 19th century (Sino-Japanese war) and early 20th century (Russo-Japanese war).
Artículos relacionados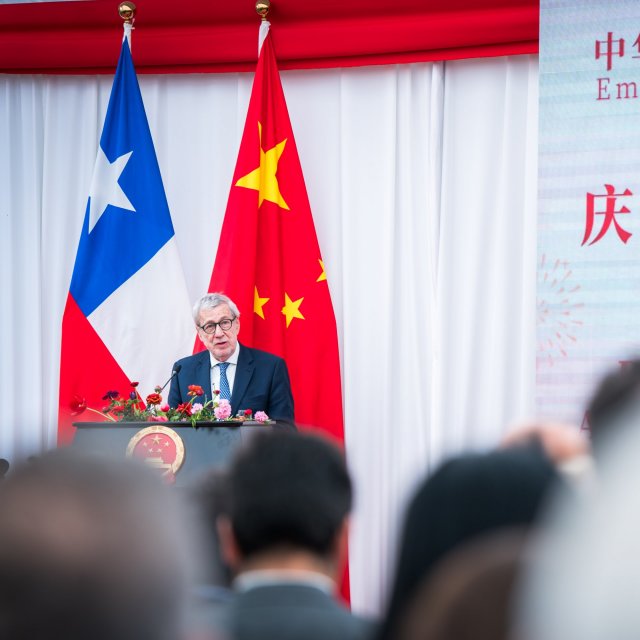 Jueves, 28 de septiembre de 2023
Canciller participa en acto de conmemoración del aniversario de la fundación de la República Popular China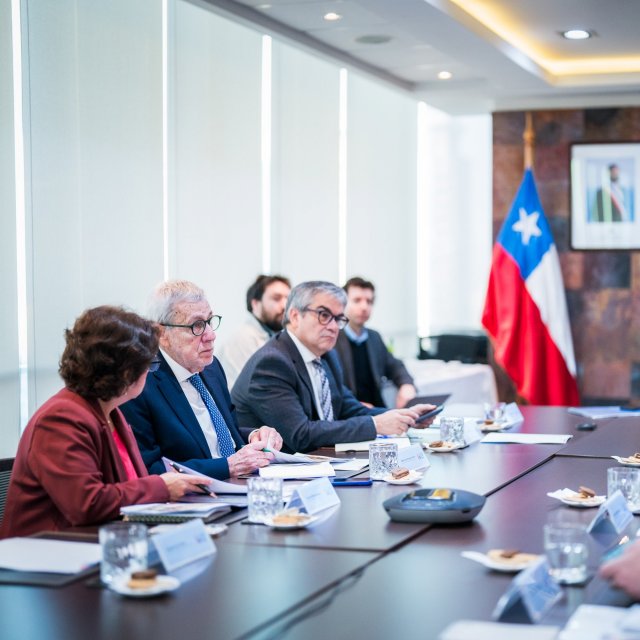 Jueves, 28 de septiembre de 2023
Canciller participó en sesión del Consejo Estratégico de Litio y Salares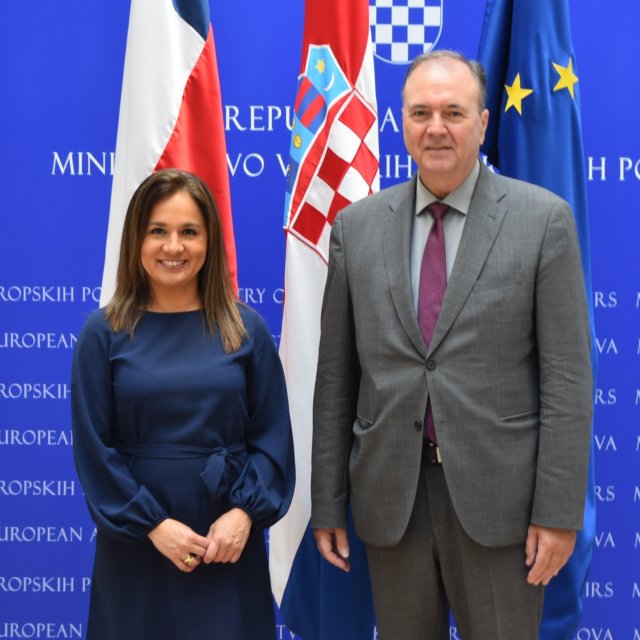 Jueves, 28 de septiembre de 2023
Chile y Croacia realizan consultas políticas y logran avances en diversos acuerdos