Este artículo tiene más de 3 años
Minister Muñoz expresses Chile's consensus and thorough preparation for the oral arguments in The Hague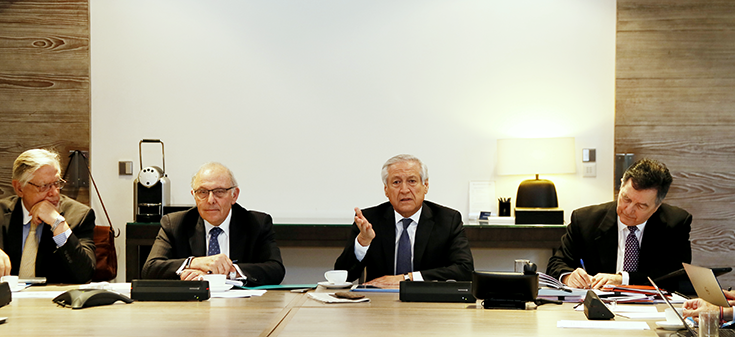 Tuesday, February 20, 2018
Chancellor Heraldo Muñoz is currently in Paris leading a meeting with international lawyers hired by Chile to prepare for the hearing in the Obligation to Negotiate case before the International Court of Justice, next March.
In response to an invitation from Foreign Minister Muñoz, the meeting was attended by the designated Minister, Roberto Ampuero. Agents Claudio Grossman, Alfonso Silva and María Teresa Infante were also present.
As for the international lawyers, Jean-Marc Thouvenin, Kate Parlett, Sam Wordsworth and Monica Pinto were present at the meeting - held at Freshfields Bruckhaus Deringer's offices - along with Harold Koh and Ben Juratowitch via video conference.
The Chilean team, meanwhile, was represented by Ambassador Alberto van Klaveren; the director of Borders and Boundaries, Ximena Fuentes; the director of Boundaries, Mariana Durney; the executive director of the CIJ Agency, Carolina Valdivia; and the advisors Hernán Salinas, Luis Winter, Andrés Jana.
At the meeting, the head of Chilean diplomacy stressed that Chile's position in this matter is that of a State, that there is national unity in matters of territorial sovereignty, and that both the outgoing and incoming governments share the arguments that underpin Chile's defence in The Hague.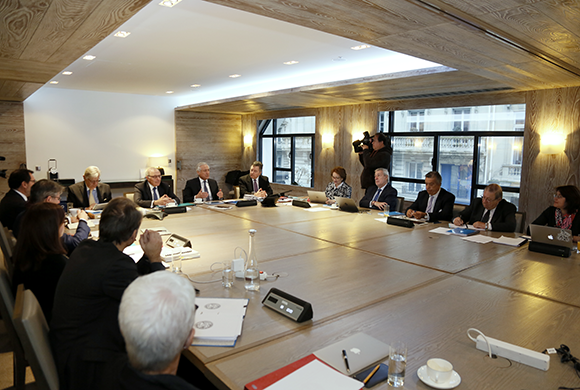 After the meeting, the Secretary of State pointed out that "we are very well prepared and calm because Bolivia's main goal has not been achieved. First, a sovereign right of access, where the Court ruled that this case is not about this supposed right but about an alleged obligation to negotiate that has to be demonstrated. And if such a negotiation were to exist, it would imply, on the part of the Court, that it cannot prejudge an outcome, which would depend exclusively on the parties, namely Chile and Bolivia. Therefore, Chile's territorial sovereignty is safeguarded".
In addition, Muñoz said that "we hope that this time there will be no censorship" in Bolivia before Chile's presentations at the Court. "We hope that the oral pleadings, as of March 19, will be shown on Bolivian television, because during the oral pleadings of 2015 of the Preliminary Objection, the Bolivian government decided, and the Minister of Communications of the time said so, that "the authority determines what is good for the people to see".
In the same vein, the Minister of Foreign Affairs added that "the Chilean allegations were censored, not seen in Bolivia. In Chile, the Chilean and Bolivian allegations were heard. We hope that this time there will be no censorship".
As for the participation of the designated minister, Chancellor Muñoz indicated that he is "very attentive to the discussions, very integrated into the debate in terms of listening to the arguments with great care and taking abundant notes".
Artículos relacionados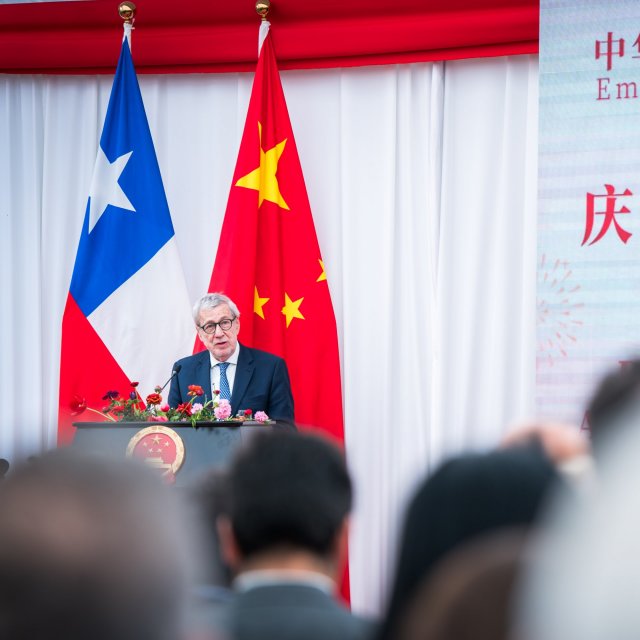 Jueves, 28 de septiembre de 2023
Canciller participa en acto de conmemoración del aniversario de la fundación de la República Popular China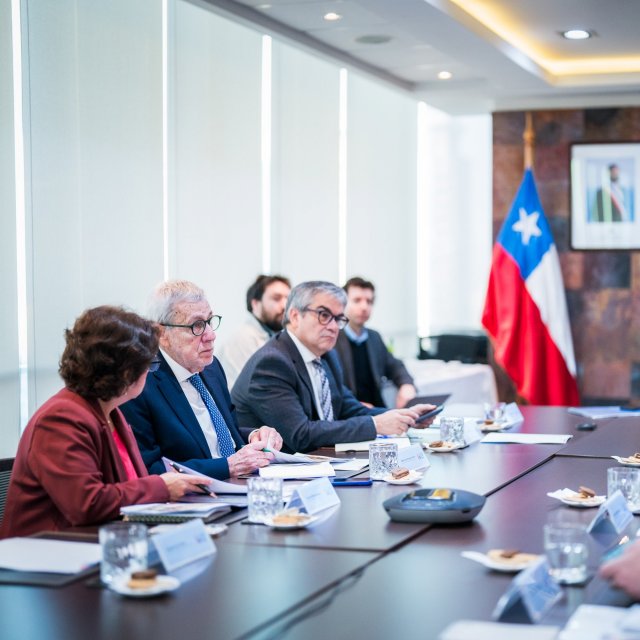 Jueves, 28 de septiembre de 2023
Canciller participó en sesión del Consejo Estratégico de Litio y Salares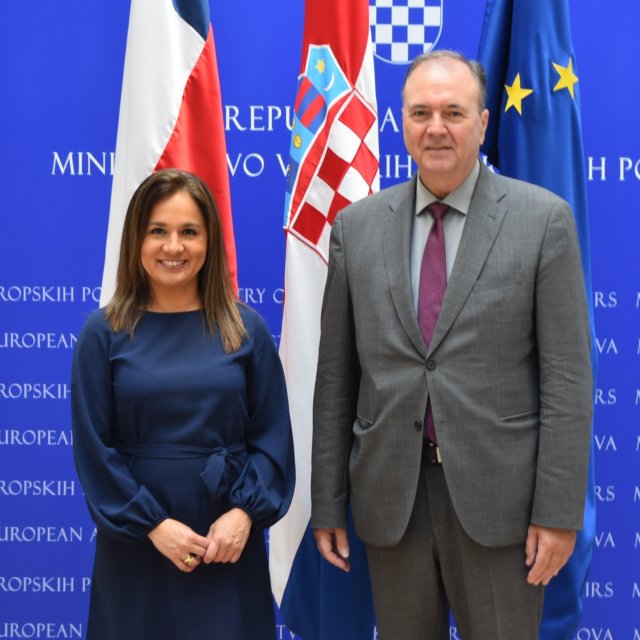 Jueves, 28 de septiembre de 2023
Chile y Croacia realizan consultas políticas y logran avances en diversos acuerdos