Este artículo tiene más de 3 años
Foreign Ministry and INE present results of the Second Register of Chileans Abroad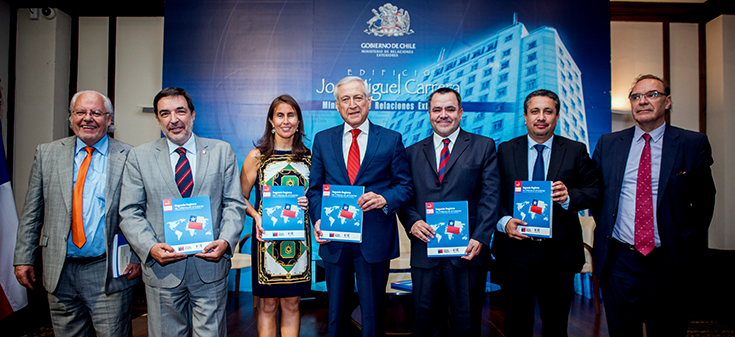 Wednesday, January 10, 2018
In order to update the population estimate of compatriots residing abroad, the Ministry of Foreign Affairs and the National Statistics Institute (INE) released the results of the Second Register of Chileans Abroad, a study that characterizes them in socio-demographic, socioeconomic and migratory aspects.
The ceremony was led by the Minister of Foreign Affairs, Heraldo Muñoz; the National Director of INE, Ximena Clark; and the Director for the Community of Chileans Abroad (DICOEX), Counsellor Abraham Quezada.
On the occasion, the Chancellor highlighted the public effort made, since "migration has become one of the most important events on a global level, this it allows us to know what they are doing, where they are, what the aspirations of the Chilean abroad are. And this is one of the great tasks we have carried out with our compatriots in recent years".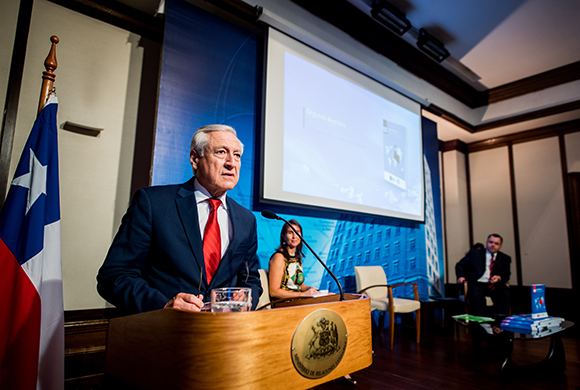 In addition, he stressed "that this new portrait shows that the resident population outside our borders rose to 1,037,346 people, with 42.4% concentrated in Argentina, a country with which the integration process has been so intense in the last two years, I would say without a doubt that it is one of our main partners".
Meanwhile, the INE's National Director explained that this Second Register allows us to know characteristics such as: the geographical location of people, the way they are linked to Chile, their level of schooling, the economic activities they carry out, among others. "In this regard, we can point out that the main reason for emigration is employment opportunities, followed by family reasons and a better quality of life".
Among the most noteworthy data, Argentina continues to be the country with the largest number of compatriots (42.4%), followed by the United States (13.4%), Spain (10.2%), Sweden (5.4%), Canada (4.1%), Australia (3.6%), Brazil (2.5%), Venezuela (2.3%), France (2.2%) and Germany (1.9%). When comparing the estimate of the First and Second Registries according to their continental distribution, Europe recorded a larger increase in the Chilean population, while Central America decreased.
In relation to the reasons for emigrating: labour opportunities (24.3%), followed by family reasons (21.5%), improved quality of life (13.7%).
All data from the Second Register of Chileans Abroad are available on the website www.registrodechilenos.cl
Artículos relacionados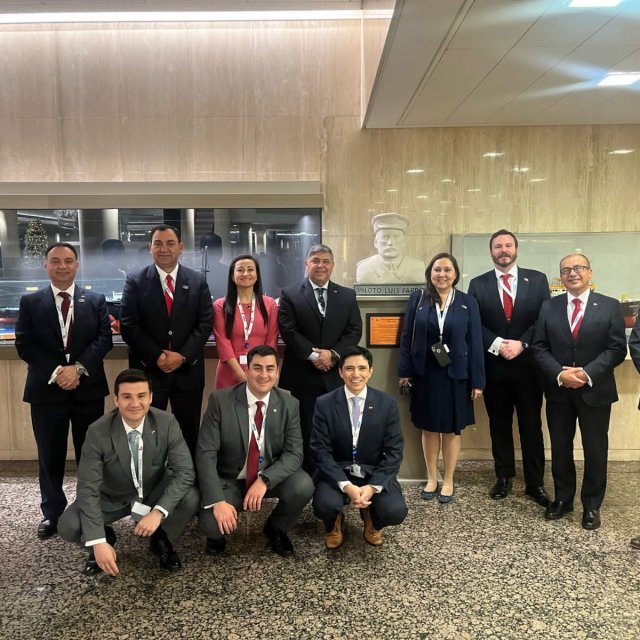 Viernes, 01 de diciembre de 2023
Chile es reelecto como miembro del Consejo Marítimo Internacional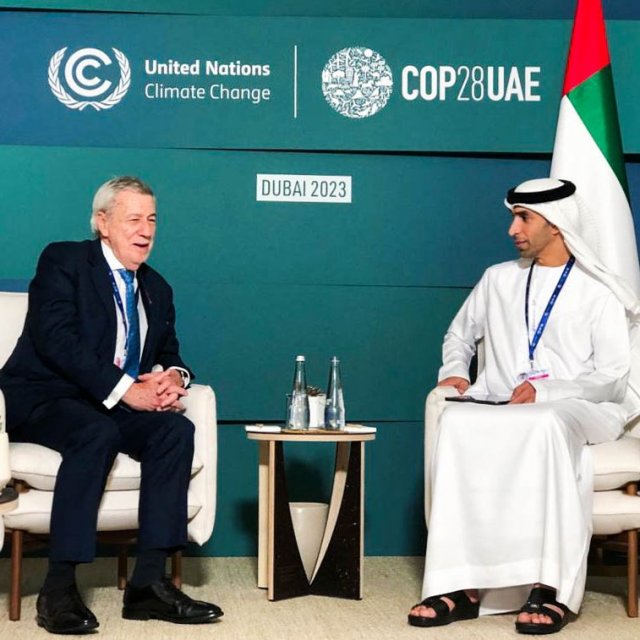 Viernes, 01 de enero de 2023
Canciller sostiene bilaterales con Emiratos Árabes Unidos y Costa Rica en segunda jornada de COP28