Este artículo tiene más de 3 años
Foreign Minister assesses Congress' dispatch of deepening FTA with China and prepares trip to that country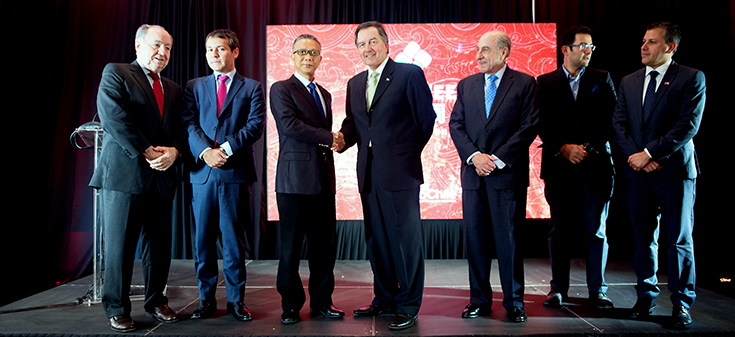 Thursday, October 25, 2018
"This is very good news for Chile," said Foreign Minister Roberto Ampuero after the Senate Chamber approved the Deepening Protocol to a Free Trade Agreement with China.
China is Chile's first trading partner. Last year (2017), trade reached US$ 34.595 billion, an increase of 9.5% over 2016. We are the first country in the world to negotiate a deepening of a bilateral trade agreement with China.
This protocol complements the Free Trade Agreement between the two countries that entered into force on October 1, 2006. With this instrument, about 97.2% of Chilean goods have been able to enter the Chinese market duty-free, representing a total of 7,336 Chilean products, equivalent to 99% of the value of Chilean exports to China, approximately.
The new Deepening Protocol included the renegotiation of six chapters: Market Access, Rules of Origin, Customs Procedures and Trade Facilitation, Competition Policy, Economic and Technical Cooperation, as well as Trade in Services; together with two new titles on Electronic Commerce, and Environment and Trade. Likewise, the Trade Facilitation provisions were also incorporated with a new institutional framework.
Thus, preferential access is incorporated for new products, such as -in the case of China- 30 tariff items of the forestry sector in a period of three years. More expeditious and efficient customs processes are also established. And for the first time, e-commerce issues such as electronic authentication and online consumer protection are included. Among other provisions.
"The relationship with China is key. Not only is it an immense market, but it is also a key actor in the Asia-Pacific area, a commercial neuralgic center with growing influence worldwide," said the Secretary of State, who added that "contributing to the development of the country is one of the axes of action of our foreign policy, opening opportunities for our entrepreneurs, for growth.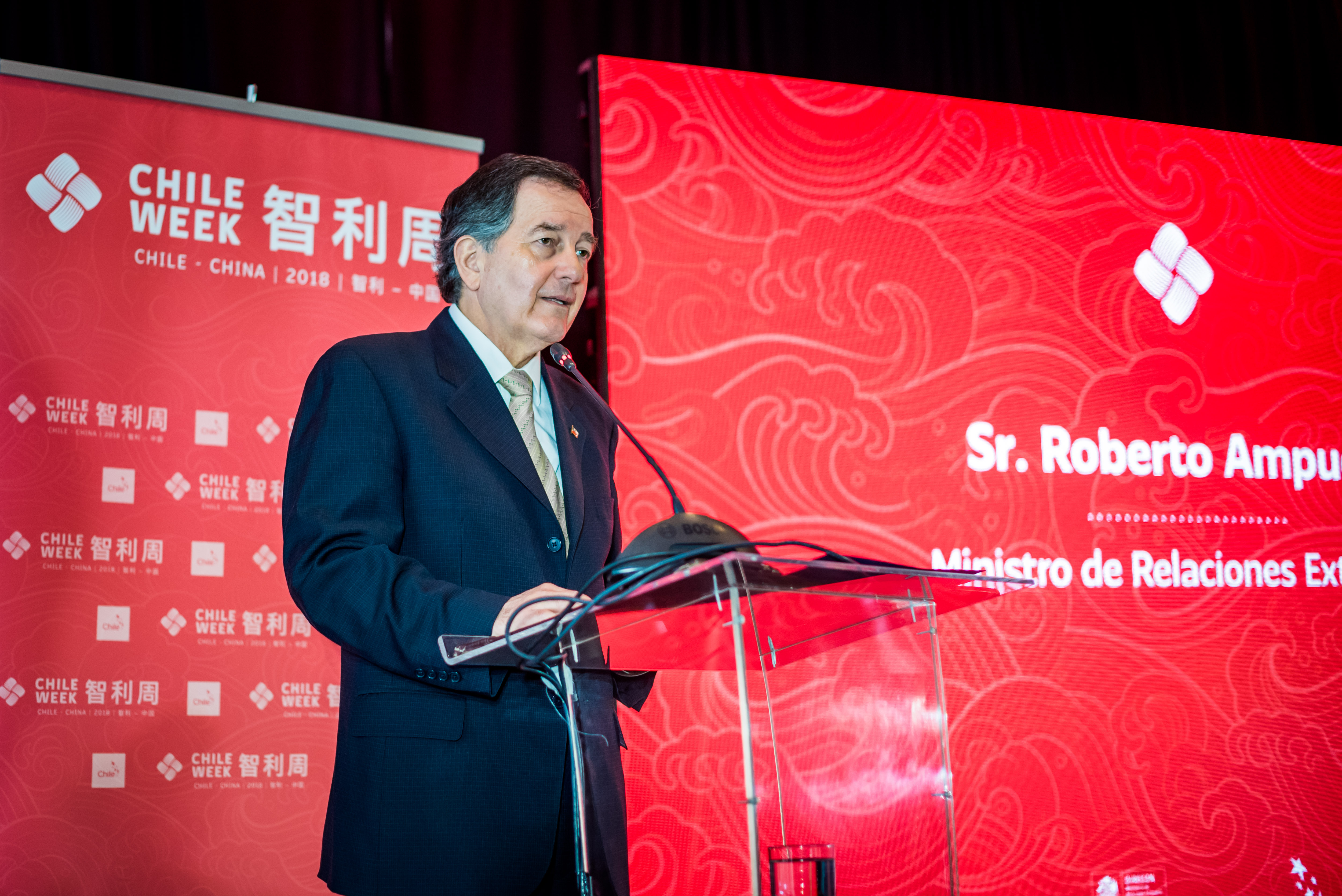 The approval of this protocol also comes in the run-up to Chancellor Ampuero's trip to Beijing and Shanghai next week. In the first city, he will participate in ChileWeek, where he will hold meetings with Chinese authorities and meetings with investors, in addition to attending economic seminars, talks and tourism promotion activities.
And in the second city, the Minister will be at the China International Import Expo, in Shanghai, between November 5 and 10, where more than 150,000 attendees are expected in a 500,000 square meter venue.
"The event will be the first time that all Chinese importers will meet and we will be there," said the Minister. China is the second destination for our food exports.
In this fair in Shanghai, Chile will be represented with two stands. A country pavilion, to show all our commercial and productive offer, as well as services, astronomy and tourism. And another food pavilion, in which sectorial brands such as Wines of Chile, Fruits from Chile, Chile Pork, Avocado from Chile, Chile Olive Oil, together with their associated companies, will participate to hold business meetings.
This next trip to China will be the second time the minister visits that country this year: between September 13 and 15 he was in Beijing, at the invitation of Foreign Minister Wang Yi.
Artículos relacionados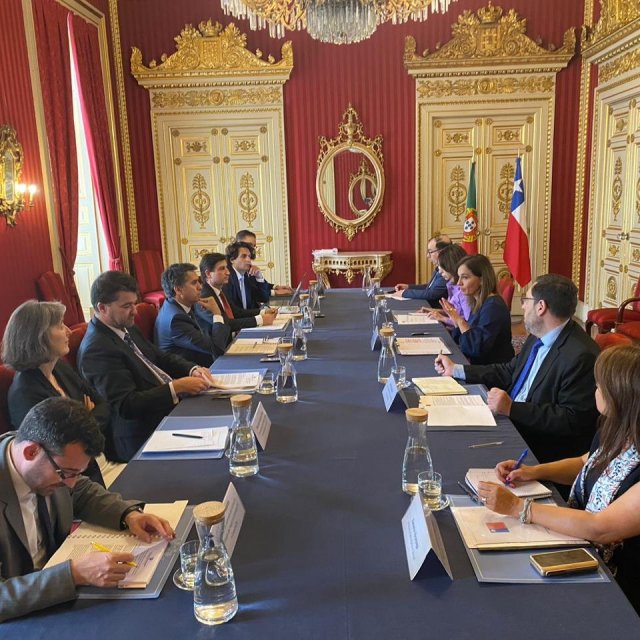 Lunes, 29 de mayo de 2023
Subsecretaria Gloria de la Fuente encabeza V Ronda de Consultas Políticas entre Chile y Portugal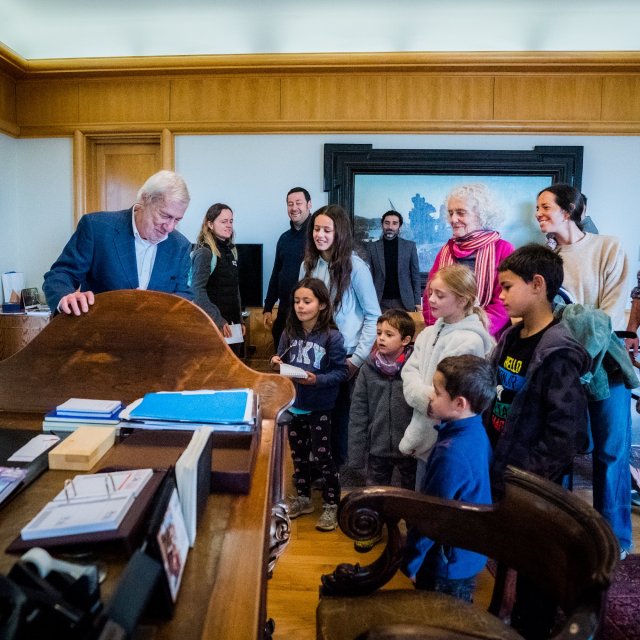 Domingo, 28 de mayo de 2023
Cientos de personas recorrieron la Cancillería en el Día de los Patrimonios