Este artículo tiene más de 3 años
Foreign Minister Ampuero in Mercosur: "Integration is neither a luxury nor a sum of good wishes, it is a necessity"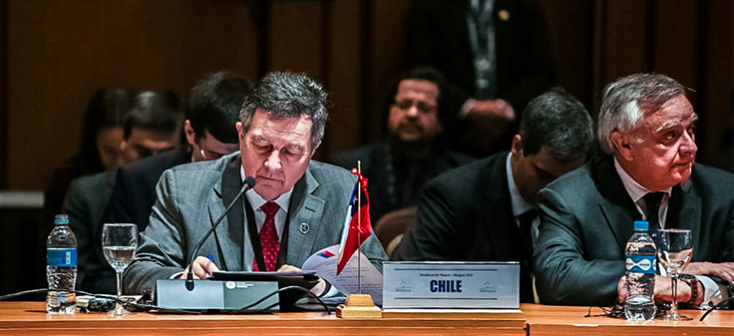 The Minister of Foreign Affairs, Roberto Ampuero, participated this afternoon in the Session of States Parties and Associates of the LII Regular Meeting of the Council of the Southern Common Market (MERCOSUR) that is taking place in Asunción, Paraguay.
During his speech, the Secretary of State highlighted the relevance that this organization has for Chile's foreign policy and recalled that our country has participated in the various instances and sectoral meetings of MERCOSUR, to collaborate in advancing the political, social and cultural agenda of the bloc.
"In recent years, we have worked intensively to develop common agendas in regional integration bodies and in our bilateral relations. Not only are we neighbours, we not only appeal to common historical and social roots; we also know that our development goals can only be achieved if we work together.Integration is neither a luxury nor a sum of good wishes; it is a necessity," said Minister Ampuero.
He added that it is instances like these that "make it possible for our countries to dialogue and for the economic, social and political rights of our citizens to be proclaimed, defended and deepened".
He recalled that both the States Parties and the Associated States of MERCOSUR have followed different models of development and international insertion. In this context, he insisted that "Chile highly values this diversity. We do not believe in unique recipes. We believe in the exchange that shows us where we can improve our respective economic, institutional and political systems. And we also welcome the fact that, beyond differences, we share a common aspiration. We want full development for our people, and we want that development to be sustainable and inclusive".
More than a year ago, the Pacific Alliance and MERCOSUR agreed to move forward in the complementarity between the two blocs, for which a roadmap was drawn up that established trade facilitation, customs cooperation, trade promotion, support for SMEs and the identification of value chains as lines of work. "Today we can say that we have made progress in the implementation of this roadmap, and that the commitment of MERCOSUR and the Pacific Alliance in favor of free trade and regional integration has been consolidated," stressed Chancellor Ampuero. Thus, he highlighted the establishment of the Central-West highway corridor in Brazil-Puertos do Norte de Chile, as a concrete example of how the convergence between MERCOSUR and the Pacific Alliance can be carried out.
He concluded by saying that this meeting is hopeful, "because we are fulfilling the commitments we have made and we see that the will for integration and the desire for progress for our peoples far exceeds the magnitude of our differences. There is a common horizon, and we are here to take steps towards integration, towards the consolidation and deepening of our democracies, towards societies that are less unequal and more dynamic in their cultural relations".
Artículos relacionados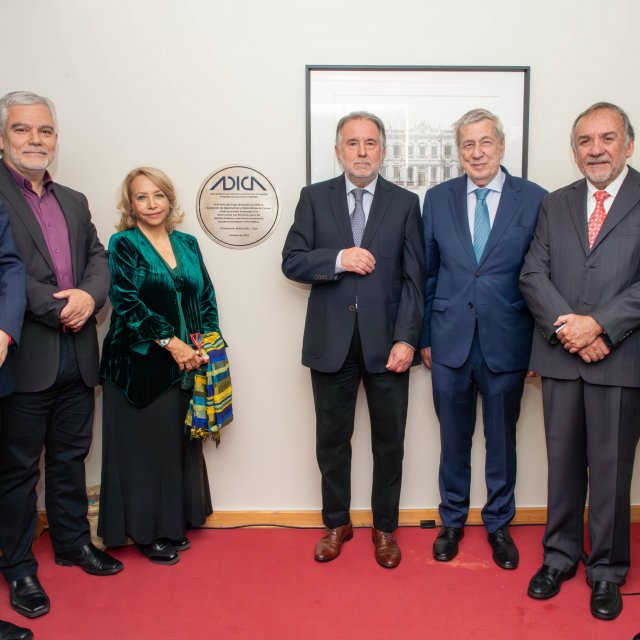 Martes, 28 de noviembre de 2023
Canciller participa en ceremonia de conmemoración de los exonerados del Servicio Exterior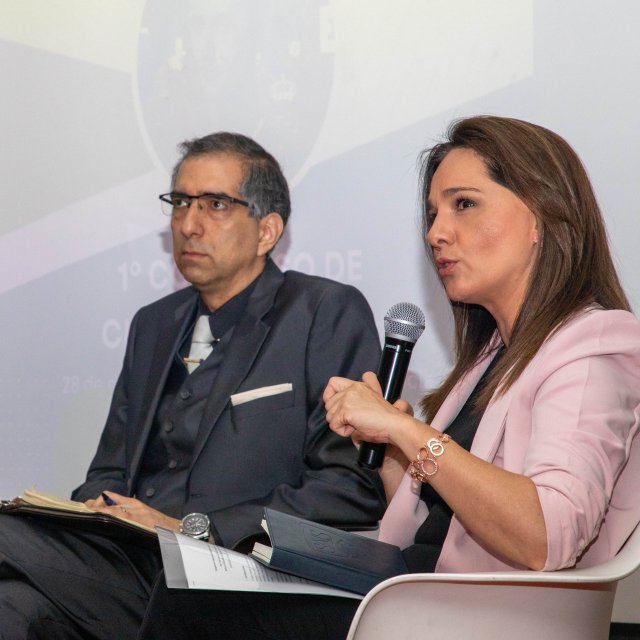 Martes, 28 de noviembre de 2023
Subsecretaria participa en encuentro de ciencia política en la Universidad Central