Este artículo tiene más de 3 años
Chile inaugurates the first summit of Chilean innovators in the U.S.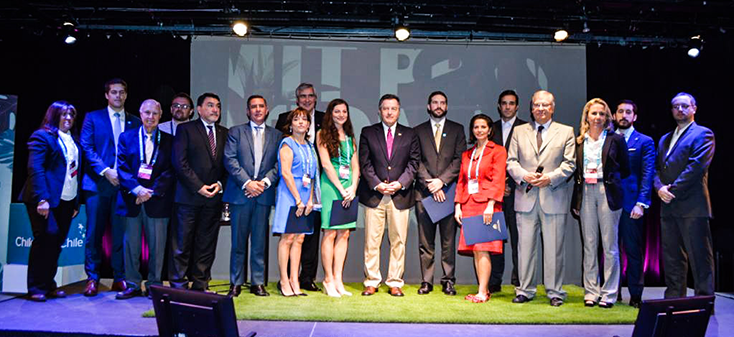 Tuesday, December 4, 2018
The Minister of Foreign Affairs, Roberto Ampuero, inaugurated today in Miami the meeting ProChile Innovation Summit. This is the first innovation summit organized by the Ministry of Foreign Affairs in the United States and its main objective is to build effective bridges between the most important actors of the entrepreneurship and innovation ecosystem of Miami and the national SMEs invited to this event.
"It constitutes an event of the greatest importance to promote the internationalization of national enterprises from sectors that conform an exportable, creative and emerging offer," said the Chancellor. "We want to contribute to strengthen this significant, important, growing economic, tourist, cultural and creative relationship that we have between Chile and Miami," he added.
In this context, the Minister signed an agreement that allows the articulation of the five Chilean chambers of commerce that exist in the United States. "We will now have five powerful chambers that represent Chile's interests and project and promote trade between Chile and the United States, which are now articulated and thus avoid parallel efforts. That was very important to do and it came true," noted the Foreign Minister.
The ProChile Innovation Summit was designed so that Chilean companies can learn the essential aspects of expanding their business in a key market like the U.S.; discover what the path to success has been like for entrepreneurs who are now recognized worldwide; and connect with U.S. investors.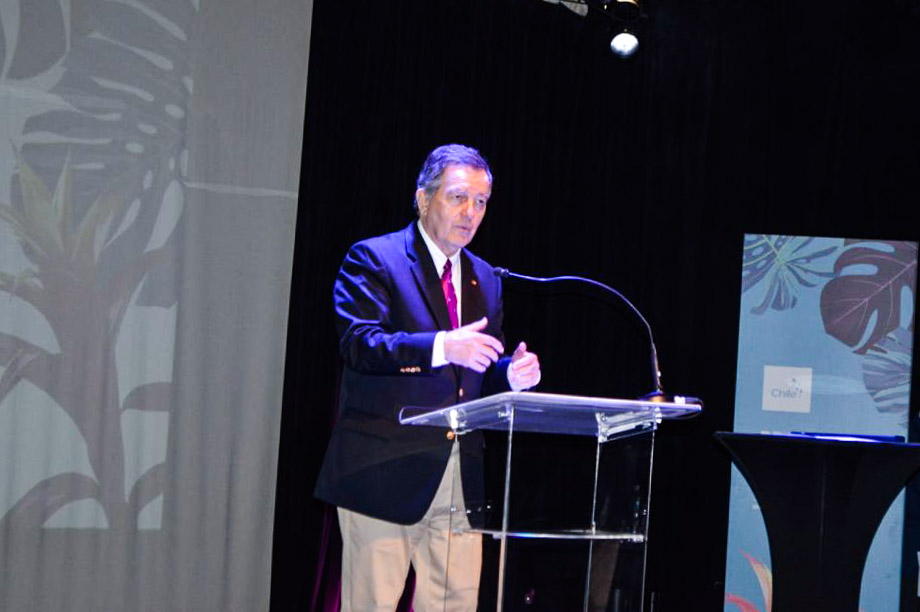 For this reason, exhibitions of outstanding members of the ecosystems of the American and Chilean entrepreneurship were contemplated, such as Andrés Moreno, CEO of Open English, Daniel Undurra, co-founder of Corner Shop; and Javiera de la Cerda, director of innovation and development of Crystal Lagoons, among others. Visits were also made to the facilities of Nearpod, Open English and 500 Startups, a venture capital that recently opened its offices in Miami.
A total of 23 Chilean companies participated in the activity. Twelve of them offer different innovative solutions, according to the demands of customers increasingly connected to the digital world: Motion Displays; Lemontech; Foris; Punto Ticket; RocketPin; ZeroQ; Social Map; Insta GIS; Las Doscientas; Comunidad Feliz; TeleDx; and Lazarillo.
The other eleven, meanwhile, are small and medium enterprises that won a national contest organized by Sercotec, in the framework of the SME Week: A la Quimio con Mi Simio; Quesería Artesanal Don Nelson; Calambur; Beck Bags; Basmar; Espacio Club Cazaux; Tiendita de Mamá; Dments; RUI Espumante; AHA Inclusión; and Alusma Platan Chips.
"The companies that participate in the ProChile Innovation Summit are multisectorial, among them those of the service sector, which by its nature includes added value, innovation, technology and highly qualified human capital. A symbol of that spirit of creativity is this place that we have chosen to meet," said the Minister during the inauguration.
Miami is recognized as Chile's great gateway to North America and was also the main destination for Chilean exports to the United States in 2017, with shipments exceeding US$2.6 billion. For this reason, the Minister pointed out that it is "very important for us to have and to have a presence in terms of innovation and entrepreneurship".
He also highlighted the role played by the United States as one of the main strategic external markets for the country. "It is our second commercial and the first investor in Chile and the fifth destination for Chilean investments abroad," he said.
"With the United States we have a very special relationship, because we share values that have to do with human rights, democracy, freedom, individual and private entrepreneurship, international cooperation. These are values that unite us and go beyond what commercial relations are," he added.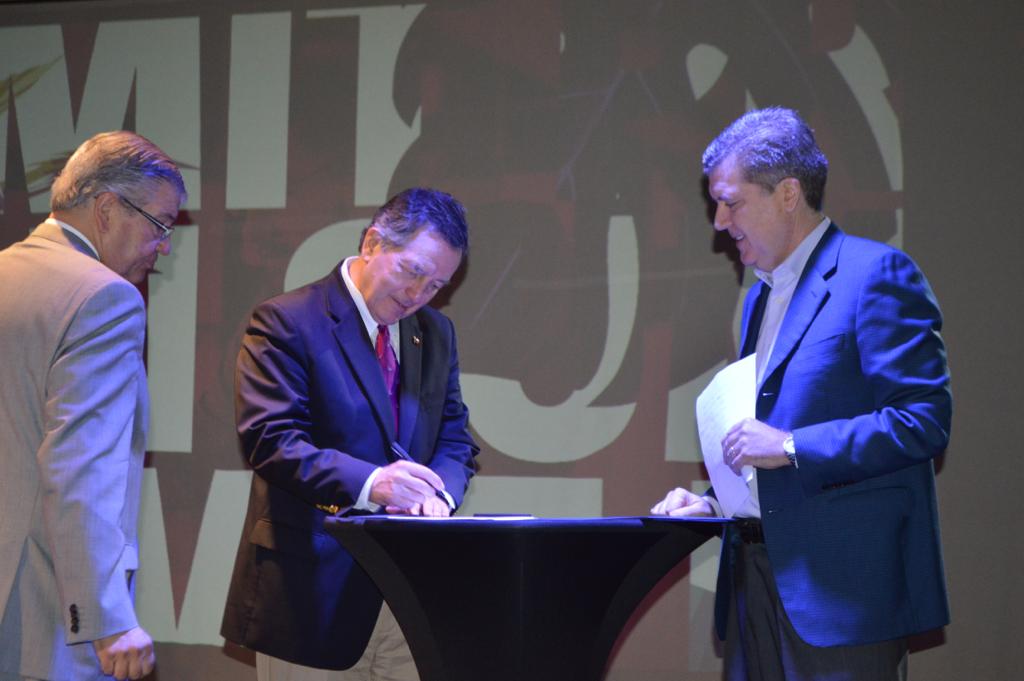 "Ask About Chile, a World of Services"
In the framework of the ProChile Innovation Summit, Minister Ampuero participated yesterday in the event "Ask About Chile, a World of Services", organized by Imagen de Chile. This meeting is an instance of "networking" where referents of that market met prominent Chilean entrepreneurs who are succeeding abroad, so as to generate networks and connect with Chile.
Previously, Chancellor Ampuero, together with the Chilean entrepreneurs who are participating in the summit, visited the "500 Startups" accelerator, which seeks to discover and support the world's most talented entrepreneurs and help them create successful businesses.
In addition, the Secretary of State held a meeting with the Mayor of Miami, Carlos Gimenez.
Artículos relacionados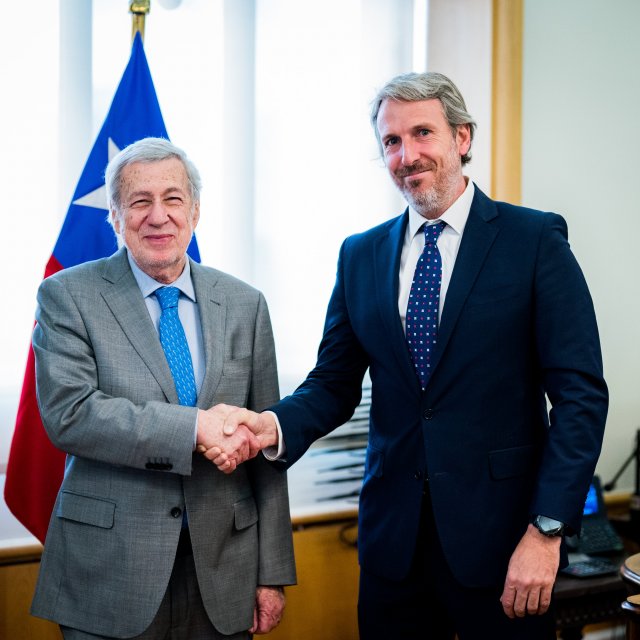 Miércoles, 07 de junio de 2023
Canciller van Klaveren se reúne con representantes de Desarrollo país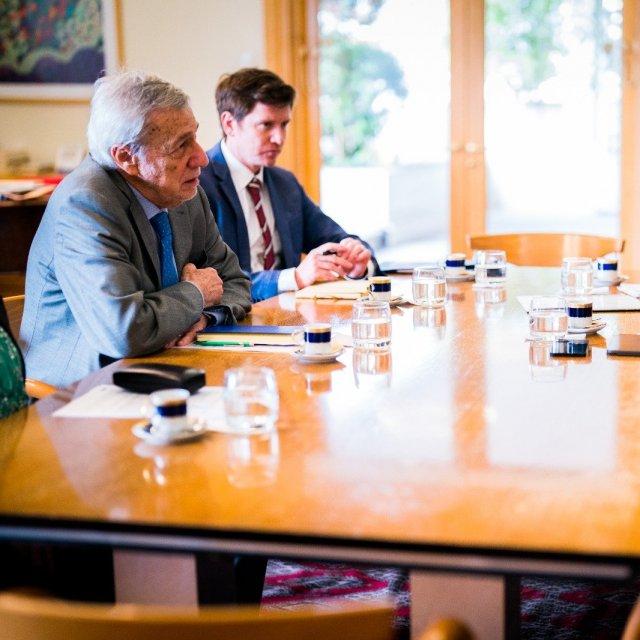 Miércoles, 07 de junio de 2023
Canciller Alberto van Klaveren sostiene reunión con Ministro de Justicia