Minister of Foreign Affairs attends the audience of the President with Pope Francis and visits the Chilean work of the Virgen del Carmen in the Vatican

Thursday, September 9, 2021
Foreign Minister Andrés Allamand attended today the audience of President Sebastián Piñera with Pope Francis and with the Vatican Secretary of State, Pietro Parolin, at the Holy See. In a meeting that lasted more than an hour, they discussed issues of value, as well as issues that affect the international community.
"Respect for the human rights of all, the value of the family, the value of caring for and protecting our environment, the value of solidarity are fundamental values ​​for the Chile that we all want to build together," the President commented on his conversation with the Pontiff. On this occasion, the President received a Vatican art and history book as a gift from the Pope.
Chile and the Vatican State enjoy a relationship that extends over time as part of Chilean republican history. 2021 marks the 114th anniversary of the establishment of the first resident mission of the State of Chile.
Today was the second meeting that President Piñera has with Pope Francis after they met in 2018 when the Pontiff visited the cities of Santiago, Temuco, and Iquique.
After the audience, the Chilean President together with the Minister of Foreign Affairs and the Ambassador to the Holy See, Octavio Errázuriz, visited the Mosaic of the Virgin of Carmen in the Vatican, which represents the Christian faith in Chile.
The work made by the Chilean artist Francisca Claro, as part of collaborative work, in which stones from all over the national territory were installed, was installed this year and permanently in the Vatican gardens, where mosaics from all parts of the world can be appreciated.
Artículos relacionados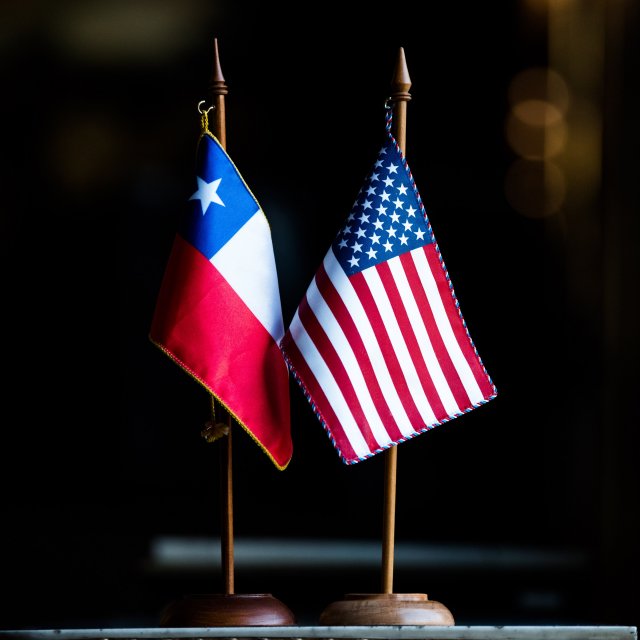 Wednesday, April 5th 2023
Foreign Affairs Minister Alberto van Klaveren talks with US Secretary of State