Foreign Minister (s) Carolina Valdivia receives the first Afghan refugee in Chile: "After a long journey, Zainab is already with us"

Friday, September 10, 2021
Foreign Minister (s) Carolina Valdivia, joined by the dean of the University of Chile, Ennio Vivaldi, welcomed Afghan citizen Zainab Momeny, who arrived this morning at the Arturo Merino Benítez Airport and will receive refuge in Chile. This, after the efforts made by the Ministry of Foreign Affairs to allow him to travel to our country in the midst of the violent outpost of the Taliban in Afghanistan.
"After a long journey of many hours and, above all, a very strong emotional journey, Zainab is already with us," said the Minister (s). "I especially want to thank all our consuls from the different countries who have helped us and have been present, assisting Zainab on this trip; also to the rector Ennio Vivaldi and the University of Chile, who will give Zainab a warm welcome and, especially, I want to give a greeting to the Argentine Foreign Ministry," she added.
Afghan citizen Zainab Momeny is the sister of University of Chile Medicine student Zhara Habibi, who, through Rector Vivaldi, requested help from the Government to assist Momeny's journey and host her in our country.
Long journey
After the Afghan citizen fled by her own means to Pakistan, the Chilean Foreign Ministry requested the collaboration of the Argentine Ministry of Foreign Affairs, since this country has a diplomatic mission in Pakistan. There, Argentine Ambassador Leopoldo Sahores provided permanent assistance to Momeny.
"We looked for the closest countries with which we have a relationship, to help us in this process and there was Ambassador Leopoldo Sahores. He moved from Isalamabad to Quetta, where he especially accompanied Zainab to take her flight and gave her the safe-conducts issued by Chile so that she could arrive," said the Minister (s).
Then, Momeny was able to travel to Dubai, where she was assisted by the Chilean Ambassador to the United Arab Emirates, Jorge Daccarett, and the Consul in Abu Dhabi, Giovanni Cisternas; and then fly to Paris, her last stop before arriving in Chile, where Consul Jorge Iglesias accompanied her.
"I would like to convey the deep emotion that we were overcome with the Deputy Minister when we saw this scene of two Afghan women who meet again after 14 years and that for the first time Zainab can see her nephew," rector Vivaldi commented. "It is a privilege to do everything on our part so that Zainab's incorporation into the country and into our society is as smooth as possible and takes place in the context of the wishes and academic ambitions that she may have," he added.
Meanwhile, Zhara Habibi thanked the authorities for the efforts made to allow her sister to arrive in Chile. "It was not easy to rescue my sister. She entered Pakistan illegally, so getting her out of there was very hard work, and many times I was disappointed." "When I found out about this situation it was on a Saturday and on Sunday Minister Allamand already spoke with me and contacted her personally," she said.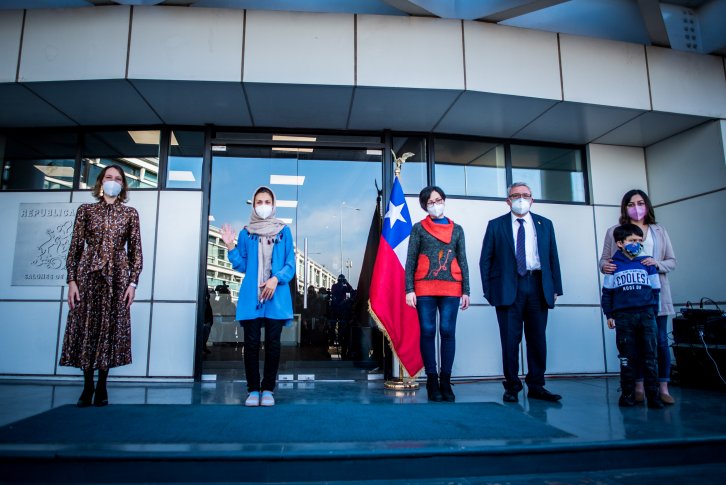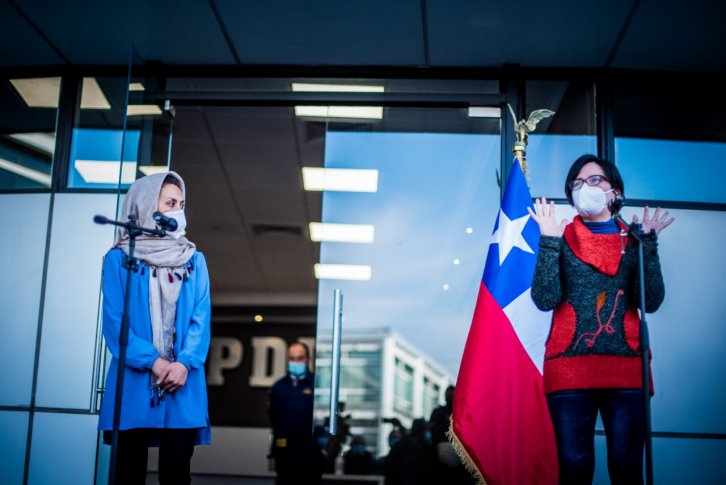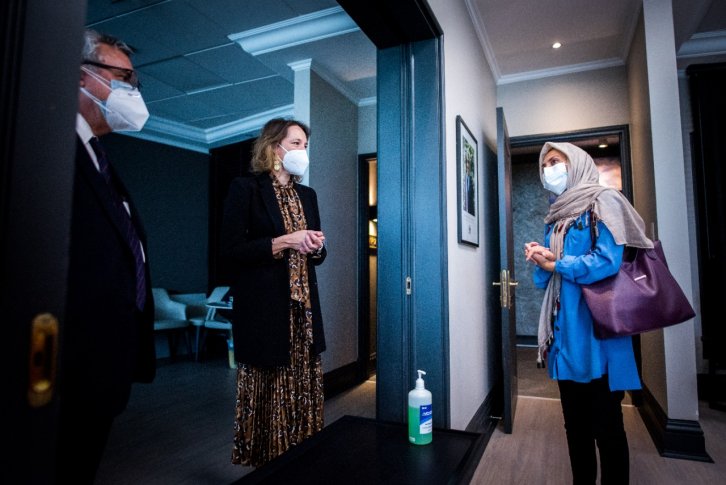 Related articles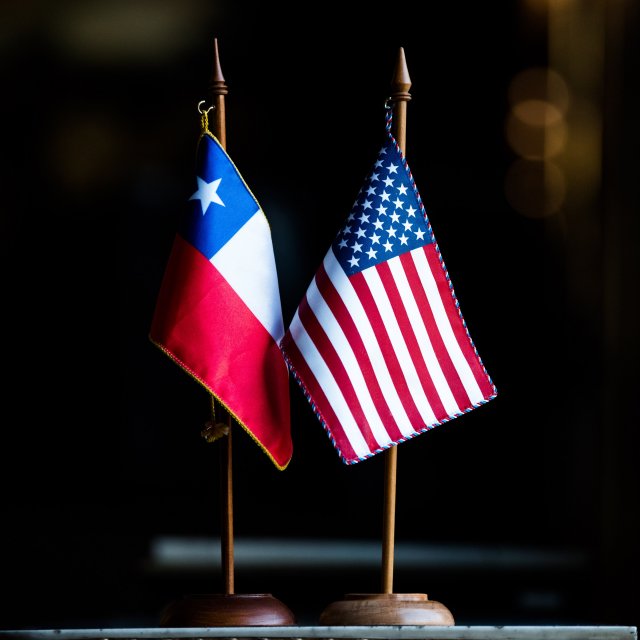 Wednesday, April 5th 2023
Foreign Affairs Minister Alberto van Klaveren talks with US Secretary of State