Undersecretary Carolina Valdivia receives photographic donation from a Chilean citizen residing in Canada
More than two thousand stereoscopic plates, between positives and negatives, make up this collection that portrays landscapes and familiar scenes from the first half of the 20th century both in Chile and in Europe.

Monday, November 29, 2021
An important patrimonial photographic collection belonging to the Chilean citizen residing in Canada, Pascal Muzard, was donated to the Photographic and Audiovisual Archive of the National Library of Chile for its protection and enhancement.
In a ceremony headed by the Undersecretary of Foreign Relations, Carolina Valdivia, representatives of the Muzard family handed over to the Ministry of Culture, Arts and Heritage, the valuable material consisting of a total of 2,048 stereoscopic plates, between positives and negatives.
The arrival of the collection was coordinated by the Directorate of Cultural Affairs of the Ministry of Foreign Affairs (Dirac) and the Consulate of Chile in Toronto (Canada), through a diplomatic bag, which reflects the permanent commitment of the Foreign Ministry in the equity reimbursement actions.
"This activity constitutes a relevant line of work carried out by the Ministry of Foreign Affairs to identify and repatriate cultural property, in its broadest sense, in order to reintegrate them into our national heritage," said Undersecretary Carolina Valdivia.
Likewise, she valued the joint work between private actors and public institutions that participated to make the donation possible and added that "from now on we have a series of documents that will allow us not only to better understand our past and our history but also, will favor the development of greater knowledge for Chile and its future generations."
The collection covers almost all the material produced by André Muzard Koller, between 1909 and 1954, both in Chile and in Europe, mainly France. The photographs were taken with a "Vérascope" camera and mostly portray family scenes and landscapes.
Collection review
André Muzard, the author of the photographic collection donated by his descendants, was born in Santiago de Chile in 1879 and was the son of Ernest Muzard and Cécile Koller.
During his life, he had to travel constantly to France for business reasons, and it was mainly during these visits that his interest in photography developed.
The collection gives an account of a person for whom the family was very important, being the theme that is most present in his photos. Marriage scenes, outdoor lunches, summer beaches abound (Constitución, Zapallar in Chile, Les Petites Dalles in France). In addition, there are photos of Argentina, Brazil, the United States, Portugal, and Switzerland, and even a trip through the Panama Canal. All places that were on the route between Chile and France, according to each trip.
For many years this collection remained stored, somewhat forgotten, in the home of his son Juan Muzard. In 2003 her grandson Pascal Muzard took her to Toronto, Canada, where she currently resides. Part of the collection was on the original trays of the Vérascope cabinet-viewer. The rest of the photos were in small cardboard boxes.
In 2017, Pascal Muzard contacted the Photographic Archive of the National Library with the idea of ​​donating them to bequeath this valuable photographic heritage to Chile. This is how he ordered and digitized the 2,048 glass plates to analyze them one by one. This allowed him to create a database with all the pertinent information for each photo: year, place, characters, and any other relevant data.
Being glass, it is a very fragile collection and one that has inevitably suffered over time. Photographic emulsion is also delicate. For this reason, the conservation was carried out in acid-free boxes, with dimensions that would allow the photos to be stored in their original trays and containers, so the collection arrived in perfect condition.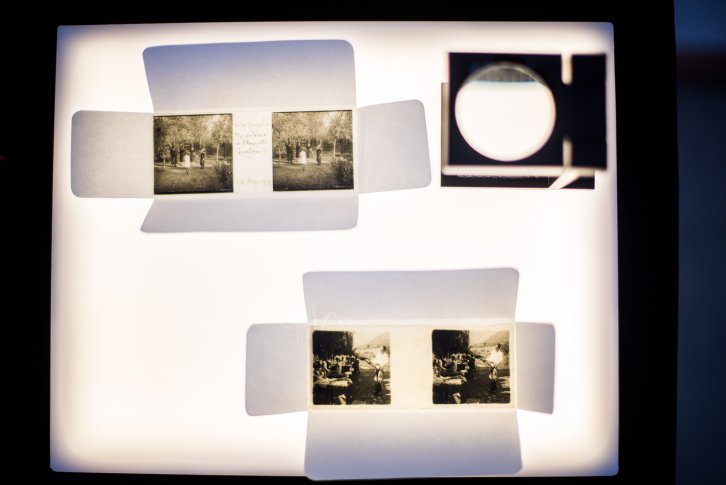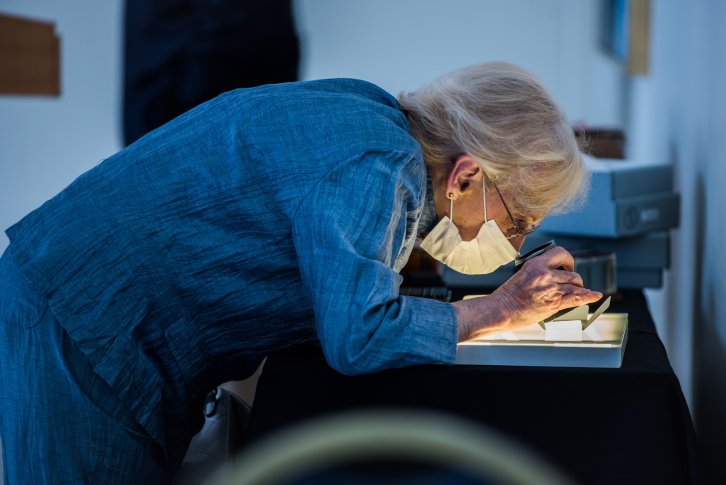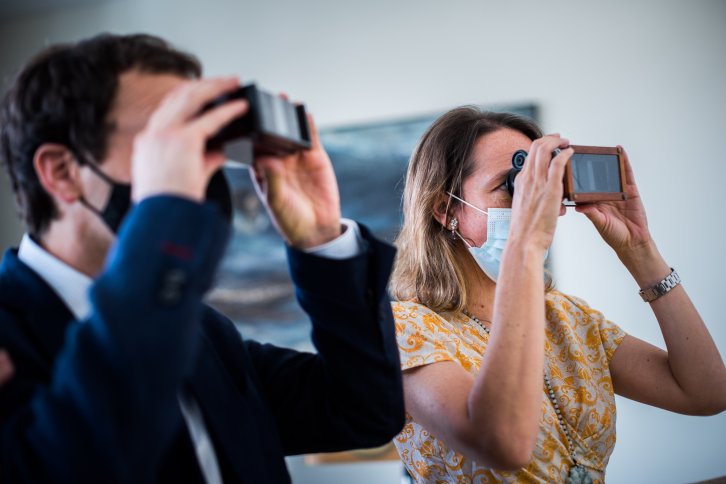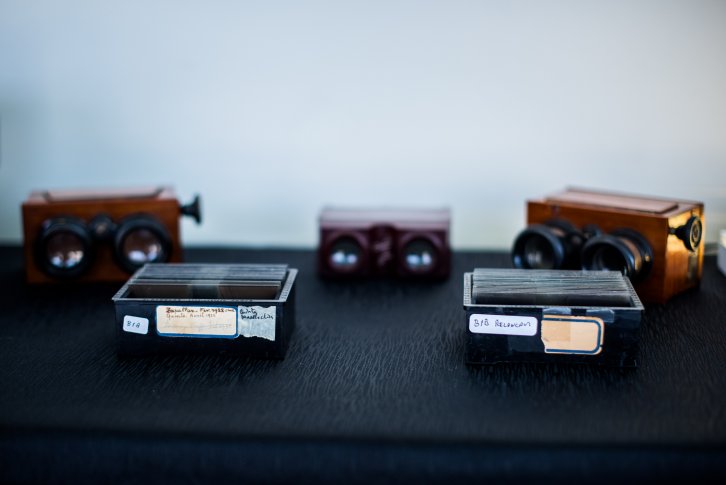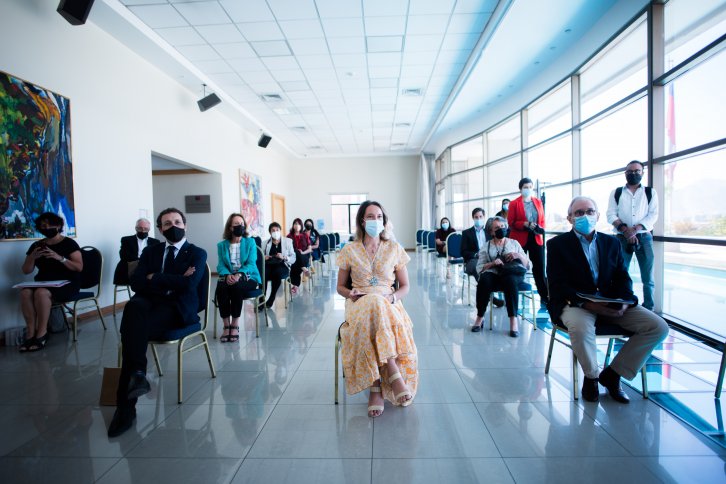 Related articles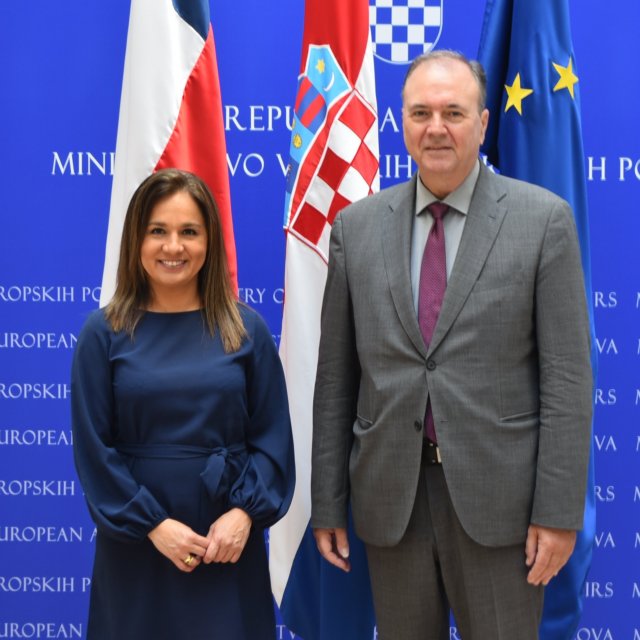 Thursday, September 28th 2023
Chile and Croatia hold political consultations and make progress on several agreements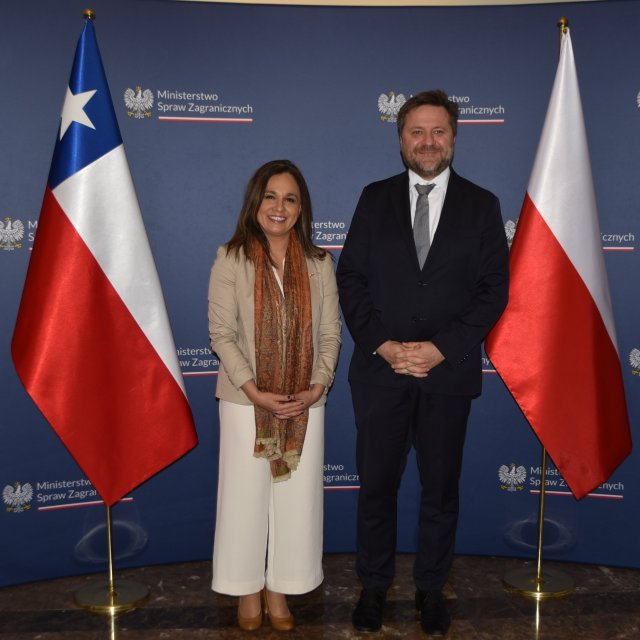 Tuesday, September 26th 2023
Undersecretary Gloria de la Fuente leads Political Consultations with Poland