The Digital Economy Association Agreement (DEPA) enters into force in Chile and its members start a working group with China to evaluate its accession to the agreement

Tuesday, November 23, 2021
The Digital Economy Association Agreement (DEPA) entered into force today in Chile after it was dispatched by Congress on August 3. The agreement, which was born out of the common interest of Chile, New Zealand, and Singapore, and began its negotiations in Viña del Mar in May 2019, on the margins of the APEC Meeting of Ministers Responsible for Trade, was signed electronically in a virtual ceremony held on June 11, 2020.
DEPA is an agreement that is at the forefront of the development of the Digital Economy, which seeks to establish a common digital ecosystem based on the most modern disciplines of electronic commerce - such as free flow of data and not forced location of servers -, additionally including new aspects related to the digital revolution, such as Artificial Intelligence or Digital Identity. Its approach pursues attractive conditions for the development of the digital economy, especially for its digital products and services, which are geared especially for the benefit of SMEs.
On November 1, China formally notified New Zealand, depositary of the agreement, of its intention to begin the process of accession to it. This is the first step in this process, which includes an analysis of the internal regulations of the applicant countries, in order to determine compliance with DEPA standards.
On Thursday 18 of this month, the meetings began (virtually) with China, which will be coordinated by Chile, starting the process of adhesion to DEPA. These meetings will have the participation of technical teams from the four countries, which will review and evaluate Chinese standards and regulations, conducting a series of questions and answers to determine compliance with the norms and standards already negotiated in the agreement.
During the conversations, the parties will review the different modules of DEPA, especially those related to logistics, data, SMEs, consumer protection, among others.
It should be added that China's accession request was advanced by Chinese President Xi Jinping during the last G20 Summit of Countries, adding to the formal interest expressed by Canada and South Korea.
The Minister of Foreign Affairs, Andrés Allamand, pointed out: "Chile welcomes and enthusiastically supports the request recently presented by China, as well as the interest already expressed by Canada and South Korea to join the agreement, for which we began and hope to initiate the respective technical works provided for in the Agreement."
The Undersecretary for International Economic Relations, Rodrigo Yáñez, added: "DEPA is a pioneering agreement, the first of its kind in the world and establishes essential rules for trade in the digital age, so we are convinced that it will continue to attract new members and interest of different actors."
Related articles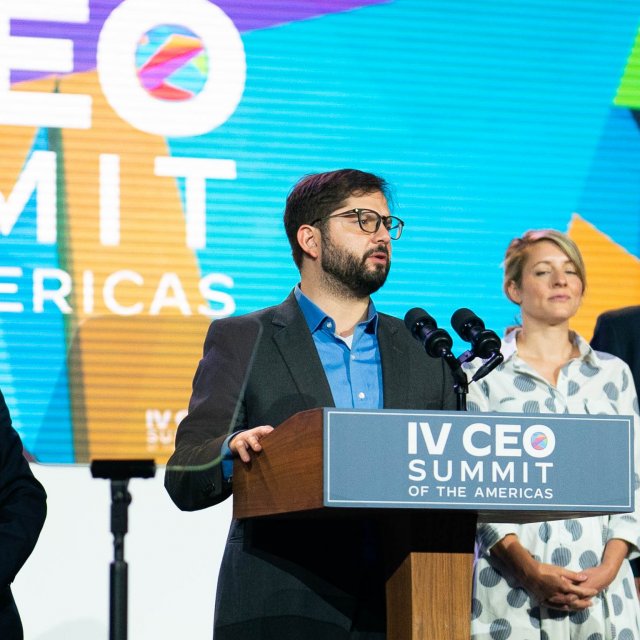 Thursday, June 9th 2022
Chile promotes the creation of an ocean protection network that covers from Canada to Chile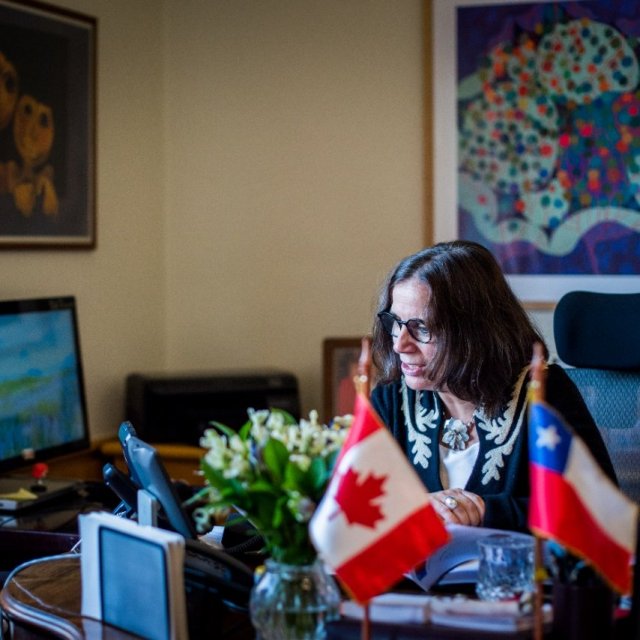 Monday, May 30th 2022
Foreign Minister Antonia Urrejola holds a call with her Canadian counterpart