Progress of the public-private working group on the situation of cherries in China

Wednesday, January 27, 2021
This morning, the public-private working group headed by Foreign Minister Andrés Allamand and the Minister of Agriculture, María Emilia Undurraga, met for the third time to monitor the serious situation affecting cherries in China.
The meeting reported on the steps that have been taken with the highest Chinese authorities, to express the concern of the State of Chile on the issue in question.
From the phytosanitary point of view, the Chinese market is open, with fruit entering normally, thanks to strict compliance with the measures agreed with the authorities of the General Administration of Customs of China. However, the effects generated by user interactions on social networks affected the demand and price of cherries.
The Foreign Ministry, through the ProChile Consulates General and Commercial Offices located in the main Chinese cities, as well as the Ministry of Agriculture and the Agricultural and Livestock Service have maintained constant monitoring on the ground.
Likewise, ProChile launched a promotional campaign through Chinese social networks and, in parallel, it works together with ASOEX on a communication strategy whose objective is to strengthen the safety message of the Chilean food supply among final consumers in said market.
Despite the fact that a slight improvement in sales was observed on Wednesday's session, both at the wholesale and retail level, the turnover is well below that estimated by the private sector, which adds to a considerable decrease in prices, so the situation is still very serious.
The working group, which has met daily, is also made up of former President Eduardo Frei, Extraordinary and Plenipotentiary Ambassador for the Asia-Pacific region; the Undersecretary of International Economic Relations, Rodrigo Yáñez; the General Director of ProChile, Jorge O'Ryan; the National Director of the SAG, Horacio Bórquez; the Chilean Ambassador to China, Luis Schmidt; the President of the National Society of Agriculture, Ricardo Ariztía; the President of the Association of Exporters (Asoex), Ronald Bown; the President of the Federation of Fruit Producers of Chile (Fedefruta), Jorge Valenzuela; the President of the Cherry Committee of Asoex, Cristián Tagle; and the Director of Fedefruta, Cristián Allendes, and he will reconvene tomorrow.
Related articles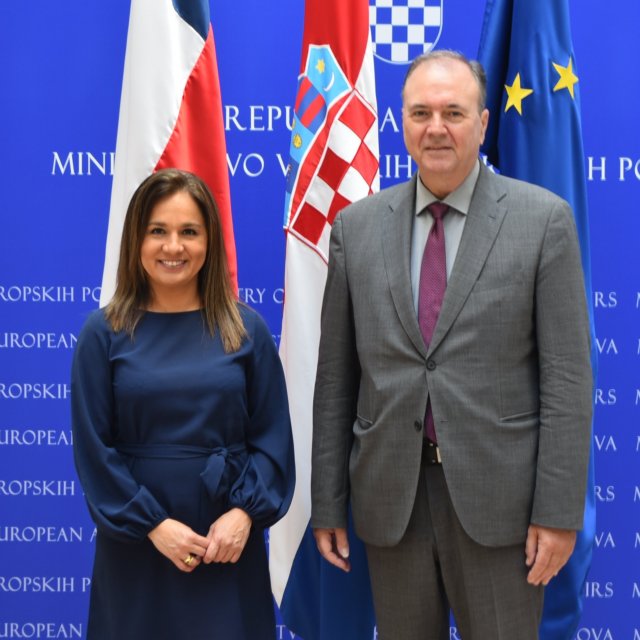 Thursday, September 28th 2023
Chile and Croatia hold political consultations and make progress on several agreements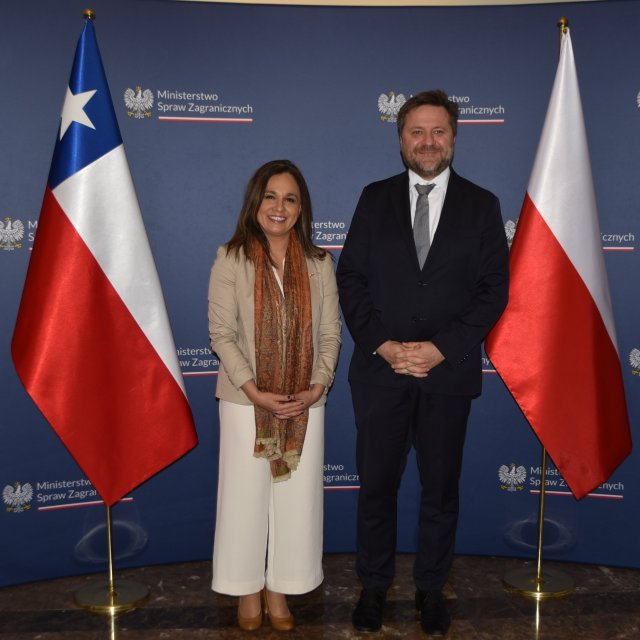 Tuesday, September 26th 2023
Undersecretary Gloria de la Fuente leads Political Consultations with Poland