President Piñera appoints new Chilean Ambassadors to Israel and Turkey

The Minister of Foreign Affairs, Andrés Allamand, reported that the President of the Republic, Sebastián Piñera, appointed career diplomats Jorge Carvajal and Rodrigo Arcos, as Ambassadors of Chile in Israel and Turkey, respectively. Both have already received the corresponding approval.
Jorge Carvajal
Jorge Carvajal is a geographer from the Pontificia Universidad Católica de Chile, a graduate of the Diplomatic Academy "Andrés Bello" with courses from the Academy of International Law of The Hague, the International Atomic Energy Agency, and Political Sciences at the University of Stockholm.
During his career abroad, he has served in the Embassies of Chile to the Kingdom of the Netherlands, United Kingdom - where he was the Alternate Representative of Chile to the International Maritime Organization -, the Kingdom of Sweden and Romania.
In Chile, he has served as Deputy Director and Director of the Directorate for Africa and the Middle East and Head of the Argentine Unit of the Directorate for Bordering Countries. In addition, he served in the General Directorate of Ceremonial and Protocol, in the Directorate of Special Policy, and in the Directorate of Bilateral Policy.
Rodrigo Arcos
Rodrigo Arcos is a professor of History and Geography at the University of Chile and a graduate of the "Andrés Bello" Diplomatic Academy. He holds a Master's degree in International Studies from the University of Chile and has studies in International Economic Relations in the Pacific Basin - Southeast Asia at the University of Tsukuba and specialization courses at Georgetown University.
He has served in the Chilean embassies in Brazil, the United States, Japan, and Australia. He was also Consul General of Chile in Shanghai, China.
In the Ministry of Foreign Relations, he served as Deputy Director of the South American Directorates; North America; Central America and The Caribbean; and The Middle East and Africa Directorate. Prior to his appointment, he served as Director (S) of the South American Directorate.
Related articles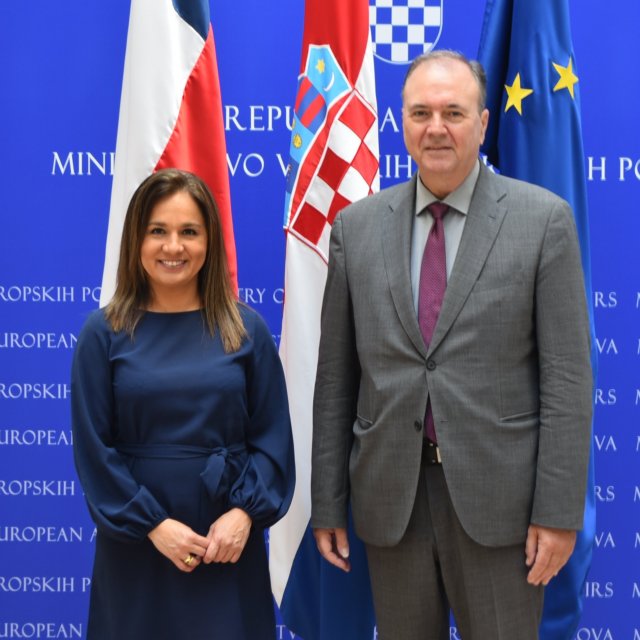 Thursday, September 28th 2023
Chile and Croatia hold political consultations and make progress on several agreements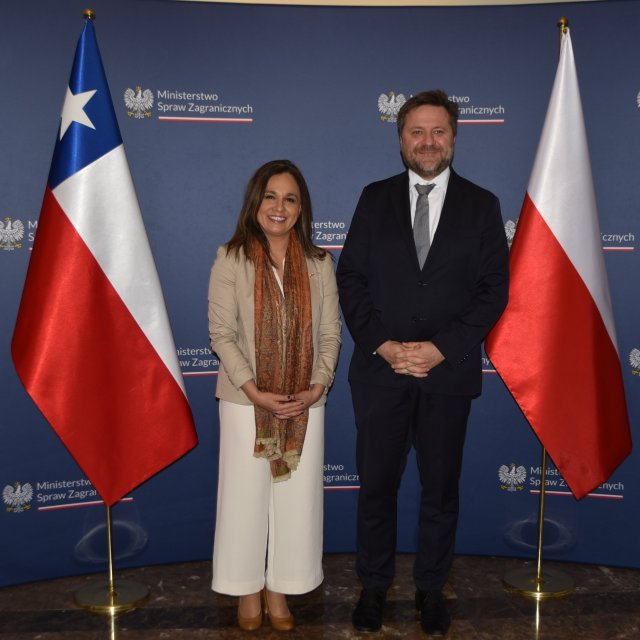 Tuesday, September 26th 2023
Undersecretary Gloria de la Fuente leads Political Consultations with Poland