Minister Allamand highlights Chile's work on sustainability, inclusion and digitization during APEC ministerial meeting

Tuesday, November 9, 2021
This Tuesday, Foreign Minister Andrés Allamand participated in the meeting of the Ministers of Foreign Affairs and Trade of the 21 economies of the Asia-Pacific Economic Cooperation Forum (APEC), with New Zealand as the host economy.
During the meeting, the Secretary of State highlighted the work carried out by Chile in matters of sustainability, inclusion, and digitization, along with emphasizing the need to advance with the commitments made by APEC in these matters.
In this context, he recalled that APEC economies consume approximately 60% of the world's energy and that an important part of it is produced with fossil fuels. "We must redouble our efforts to fulfill the 2011 APEC commitment to reduce energy intensity by at least 45% by 2035. Chile is on track to meet this goal," said the Minister, along with noting that our country has the best radiation for solar energy in the world and one of the largest wind potentials. "Both energy sources can be used to produce and export green hydrogen, the fuel of the future, for the benefit of all member economies," he added.
He also highlighted Chile's work to increase the percentage of forests, as well as the protection of the ocean, by promoting marine protected areas.
Inclusion and the digital economy
In terms of inclusion, the Minister said that efforts should focus on women and small and medium-sized enterprises (SMEs). In this regard, he mentioned the signing, by Canada, Chile, Mexico, and New Zealand, of the Global Gender and Trade Agreement (GTAGA) and invited the rest of the economies to join this mechanism.
Regarding SMEs, he appreciated the work of APEC in advancing to improve access to finance and international opportunities. He also stressed the importance of continuing to support small and medium-sized companies for their inclusion in the global market.
"Traditionally, free trade has been associated with benefits that only large companies can obtain, which has been the basis of criticism of free trade. This is a paradigm that we must break with concrete facts, especially bringing its benefits closer to SMEs so that they can be part of the progress, prosperity, and economic growth," added the Minister.
Finally, he stressed the importance of digitization. In this regard, he said that the pandemic has brought enormous damage, but also socioeconomic opportunities that have allowed smaller economies, such as Chile, to expand into new options around the world. In this context, he highlighted the ratification of the Digital Economy Partnership Agreement (DEPA) with New Zealand and Singapore.
"This agreement provides more opportunities for citizens -especially for Small and Medium Enterprises- and encourages the export of products and services through the regulation of the free flow of data and non-discrimination to digital products, artificial intelligence, digital privacy, among others," he concluded.
Related articles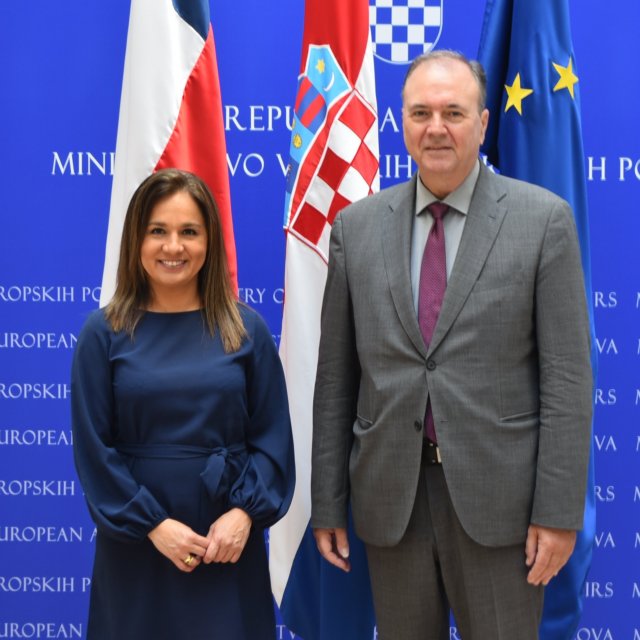 Thursday, September 28th 2023
Chile and Croatia hold political consultations and make progress on several agreements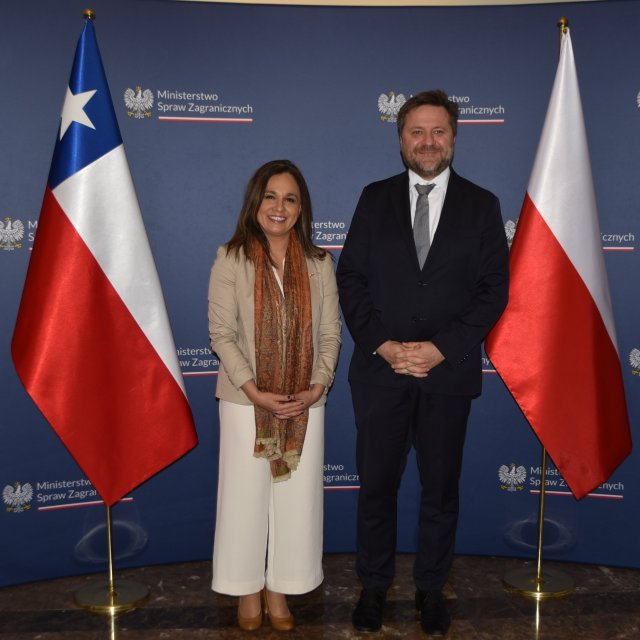 Tuesday, September 26th 2023
Undersecretary Gloria de la Fuente leads Political Consultations with Poland