In meeting with Josep Borrell: Foreign Minister Antonia Urrejola highlights the importance of relations between Chile and the EU

Wednesday, April 17th 2022
The Minister of Foreign Affairs, Antonia Urrejola, led a working lunch this afternoon with the High Representative of the European Union for Foreign Affairs and Security Policy, and Vice President of the European Commission, Josep Borrell, who is in Chile on an official visit.
Previously, the European authority met with the President, Gabriel Boric, and the Minister at the Palacio de La Moneda. Minister Urrejola highlighted that "this visit, the meetings with the President and with the team of Chancellery, they realize the importance that relations with the European Union (EU) have for Chile, as well as the existence of common values, such as democracy and the defense of multilateralism".
The working lunch, held at the Ministry of Foreign Affairs, was also attended by the Undersecretary of Foreign Affairs, Ximena Fuentes; the Undersecretary of International Economic Relations, José Miguel Ahumada, and the Secretary-General of Foreign Policy, Alex Wetzig. On the occasion, the authorities agreed on the will to strengthen bilateral cooperation, as well as the mutual interest in promptly concluding the modernization of the Association Agreement between Chile and the EU.
Borrell reiterated the will to strengthen cooperation and to conclude the modernization of the Agreement. "This agreement would establish a milestone, a new framework for political cooperation, trade and sustainable development, making Chile the first country in the region to sign a state-of-the-art agreement with the Union".
Meeting with the President
The meeting with the President also addressed cooperation between the EU and Chile in the fight against climate change and the global challenge of decarbonization.
They also discussed issues of common concern, such as the migratory situation in the world, which includes the more than seven million internally displaced persons and another five million refugees left by Russia's invasion of Ukraine.
"I want to reaffirm the call that we make from Chile, aware of our international position, for Russia to withdraw its troops. And it will be something that is also part of the campaign to be part of the United Nations Human Rights Council", said the President at the end of the meeting.
The President expressed his special gratitude for the interest with which the EU follows the constitutional process that is taking place in Chile, as well as the support and the good wishes expressed by Josep Borrell for its successful conclusion.
Artículos relacionados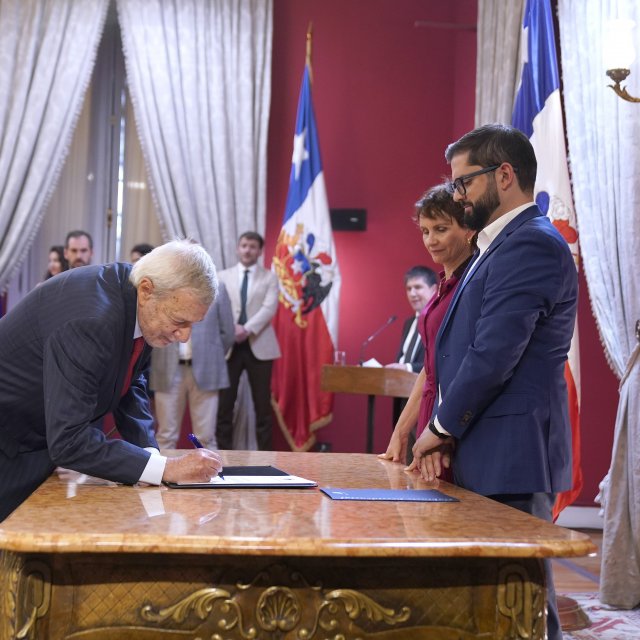 Friday, March 10th 2023
Alberto van Klaveren takes office as Foreign Affairs Minister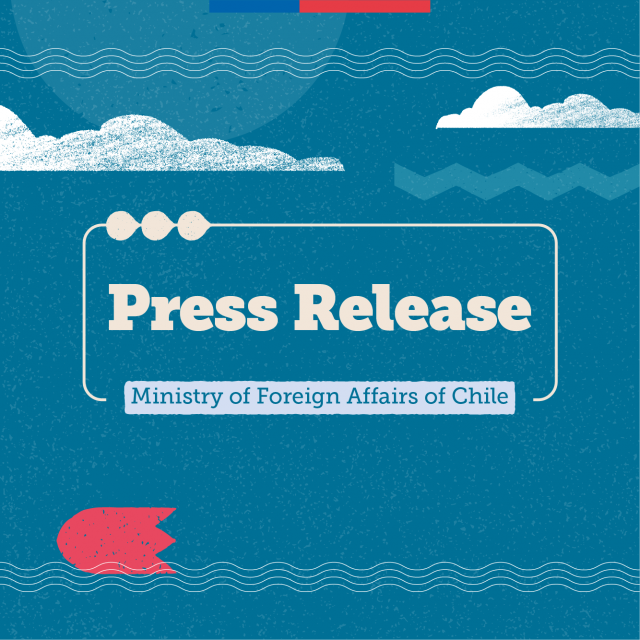 Thursday, March 9th 2023
Chile formalizes its proposal to host the Secretariat of the United Nations BBNJ treaty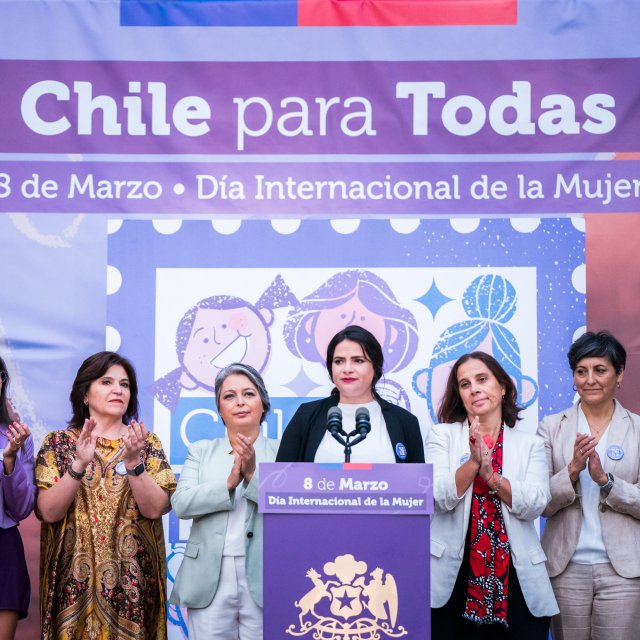 Wednesday, March 8th 2023
Minister Antonia Urrejola participates in presidential ceremony to commemorate International Women's Day