Hundreds of people toured the Ministry of Foreign Affairs on Heritage Day
The visitors were received by the Foreign Minister, Antonia Urrejola and the Undersecretary of Foreign Affairs, Ximena Fuentes.

The celebration of Heritage Day at the Ministry of Foreign Affairs was described as a success. After two years closed due to the Covid-19 pandemic, hundreds of visitors toured three of the floors of the former Carrera Hotel, where they were welcomed by both Chancellor Antonia Urrejola and Undersecretary of Foreign Affairs, Ximena Fuentes.
On the first day, it was Minister Urrejola who accompanied them to get to know her office and, especially, Andrés Bello's historic desk, the central point of her office. Meanwhile, on Sunday the Undersecretary shared with the 'guests' of the exhotel, to whom she exhibited the gifts that different delegations have made to the country. She also accompanied them on their tour of floors two and seventeen.
There were three floors to visit: the fifteenth, where the cabinet of the Minister and the Undersecretary are located; the seventeenth, where the terrace and the Lounge Orlando Letelier are located, a place chosen for an exhibition of pictures, images, and documents related to women in foreign policy; and the second floor, which houses historic murals by Luis Meléndez, the O'higgins room and the traditional stairs that led to the exit of the building.
Check out the photos of Heritage Day 2022 here
Artículos relacionados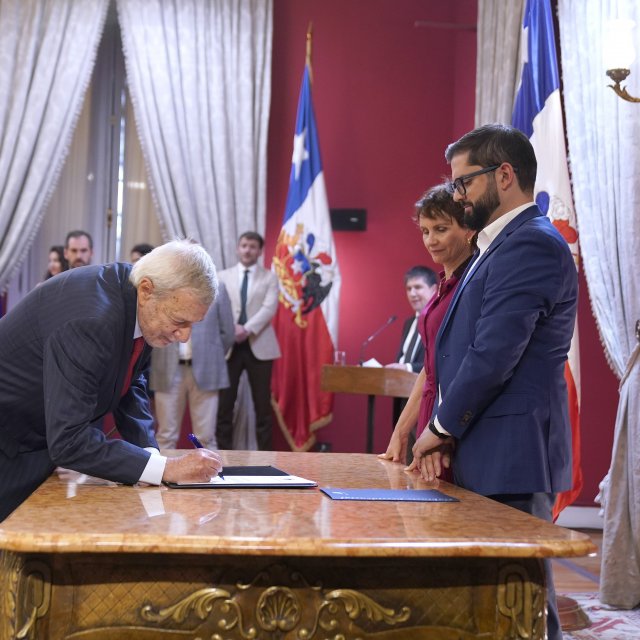 Friday, March 10th 2023
Alberto van Klaveren takes office as Foreign Affairs Minister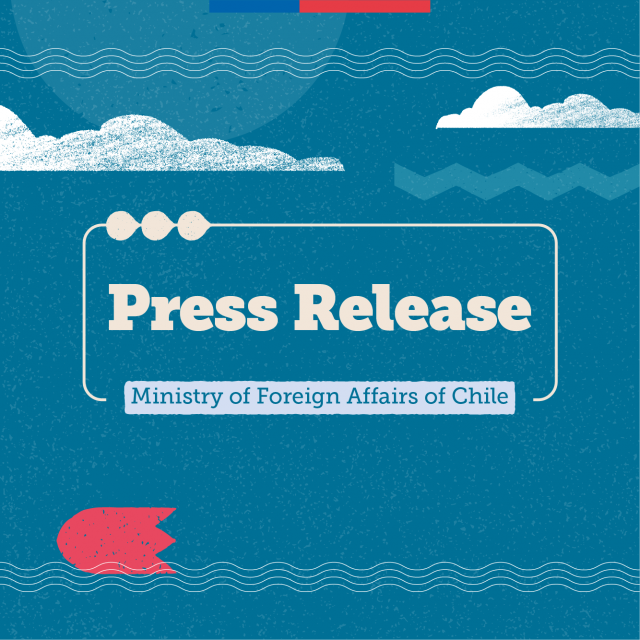 Thursday, March 9th 2023
Chile formalizes its proposal to host the Secretariat of the United Nations BBNJ treaty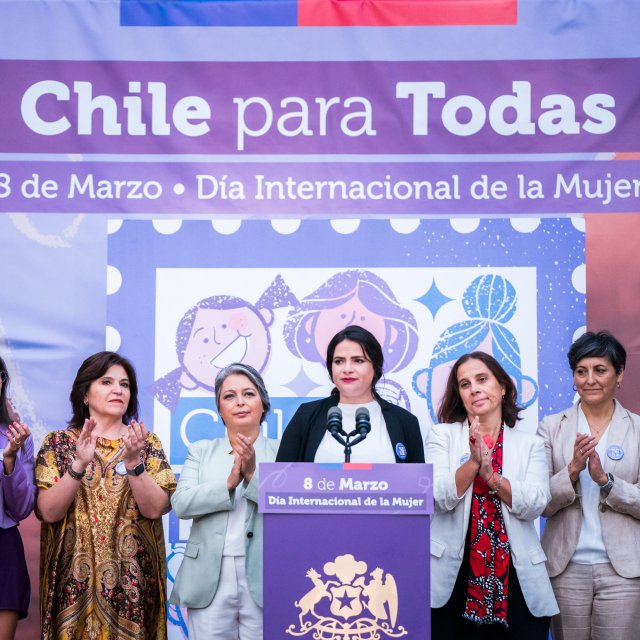 Wednesday, March 8th 2023
Minister Antonia Urrejola participates in presidential ceremony to commemorate International Women's Day