Foreign Minister Allamand honors the French Ambassador to Chile

The Minister of Foreign Affairs, Andrés Allamand, awarded the Order of Merit of Chile, in the Degree of Grand Cross, to the Ambassador of France in Chile, Roland Dubertrand, at the end of his duties in the country.
Chancellor Allamand appreciated the state of bilateral relations and the steps taken during his tenure. For his part, Ambassador Dubertrand said that "the cooperation with the ministry was excellent, with trust and friendship."
In the instance, the authorities had the opportunity to talk, among other issues, about the commitment of both countries to the environment and Chile's willingness to promote green hydrogen diplomacy, where a political impulse for cooperation was already given in the IV Chile-France Political Consultation Meeting.
They also discussed the progress that has been made in the negotiation for the modernization of the Association Agreement between Chile and the European Union.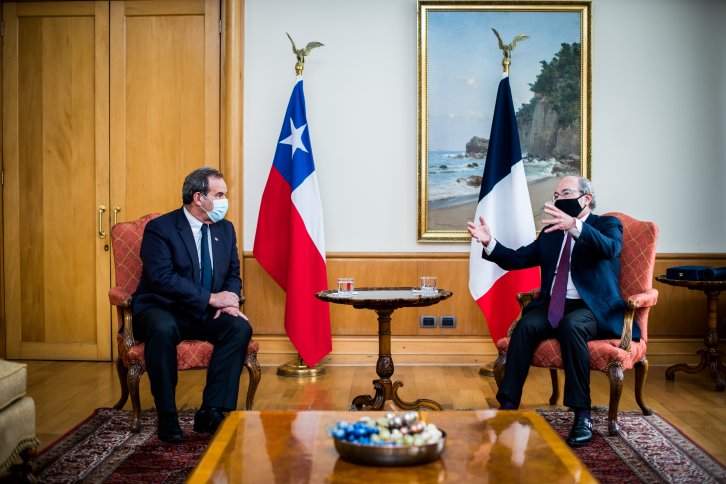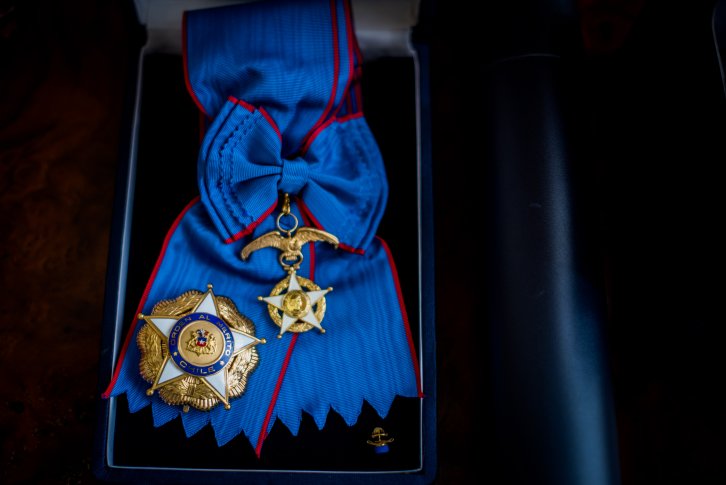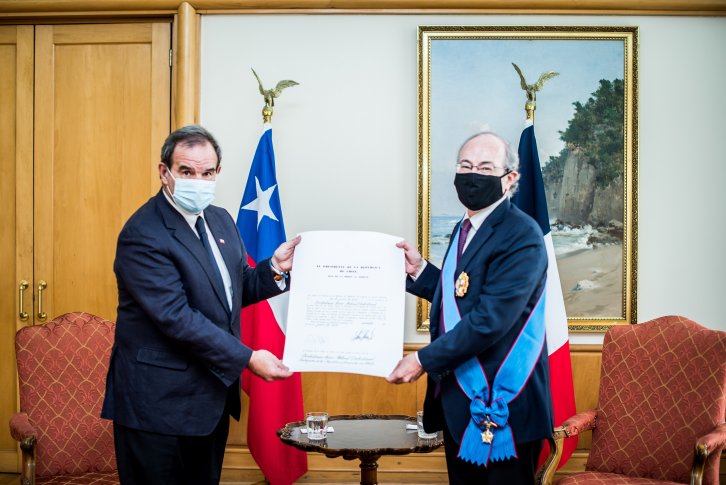 Related articles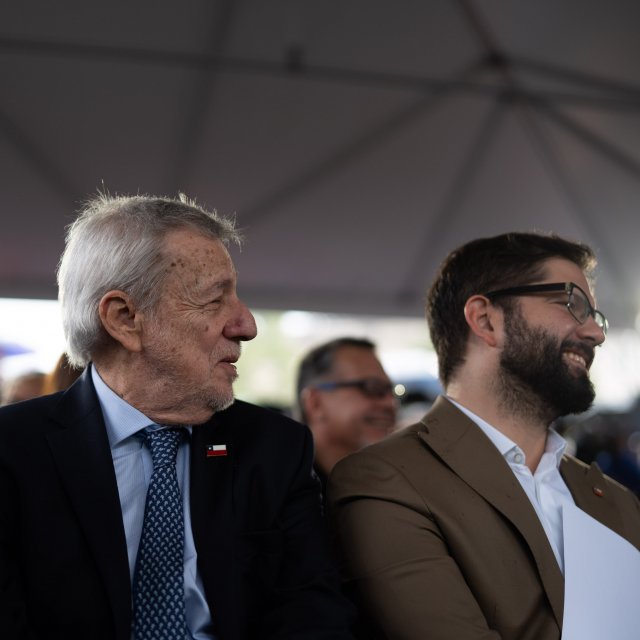 Saturday, September 23rd 2024
Minister Alberto van Klaveren attends ceremony in honor of Orlando Letelier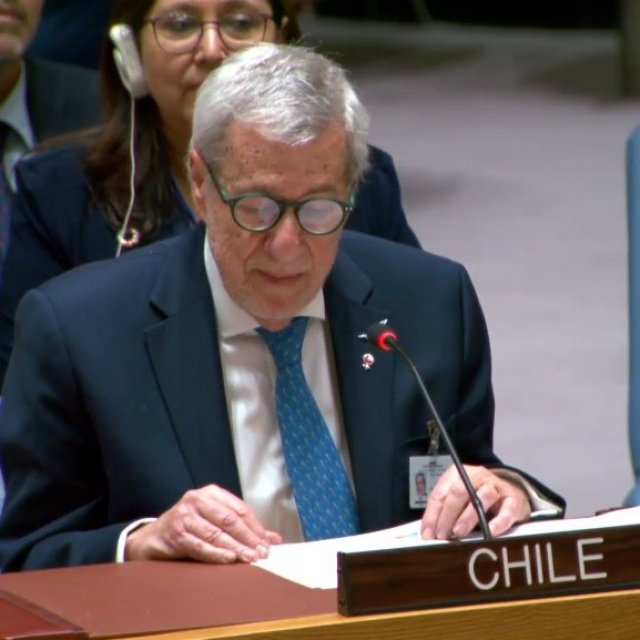 Wednesday, September 20th 2023
In the context of the United Nations General Assembly: Minister of Foreign Affairs addresses the Security Council