Chile and Vietnam celebrate 50 years of diplomatic relations
Foreign Minister Allamand honors Ambassador of Vietnam in Chile

Within the framework of the celebrations for 50 years of diplomatic relations between Chile and Vietnam, the Minister of Foreign Affairs, Andrés Allamand, decorated the Ambassador of that nation, Nguyen Ngoc Son.
On the occasion, the Minister highlighted the close relationship between the two nations, as well as the important coincidences that unite them, such as the fight against climate change, the protection of the ocean, and the conservation of the environment.
Diplomatic relations with Vietnam were established in 1971, with Chile being the second Latin American nation to set up an embassy in that country. In addition, they signed a Free Trade Agreement in 2011, making us the first country outside of ASEAN to manage to independently negotiate a treaty with Vietnam. Likewise, Chile actively supported Vietnam's entry into APEC and the World Trade Organization (WTO).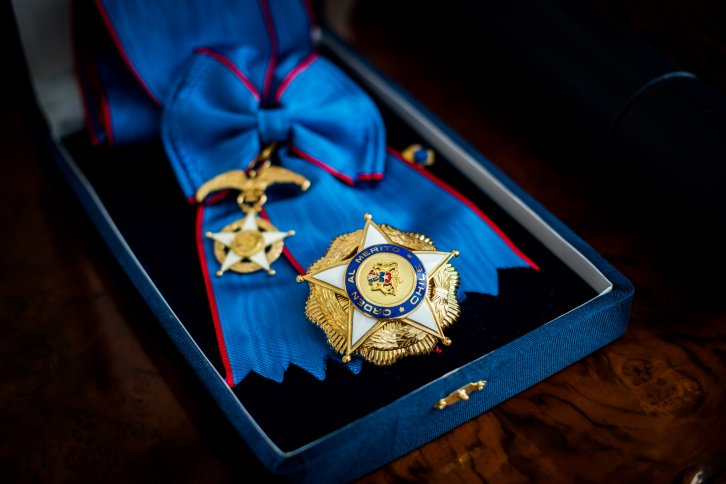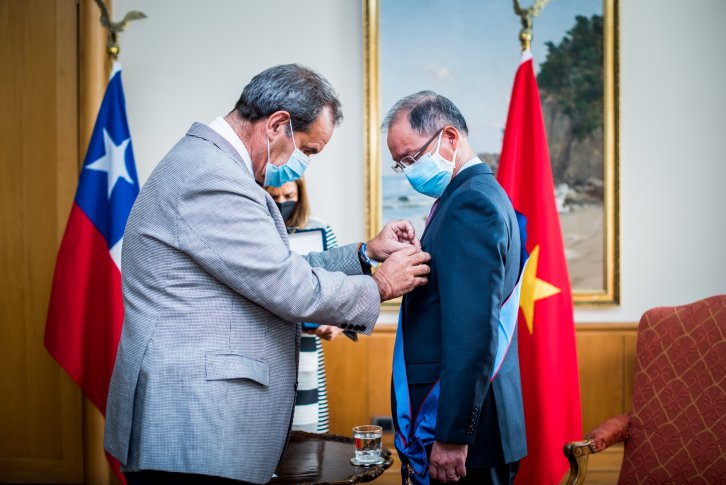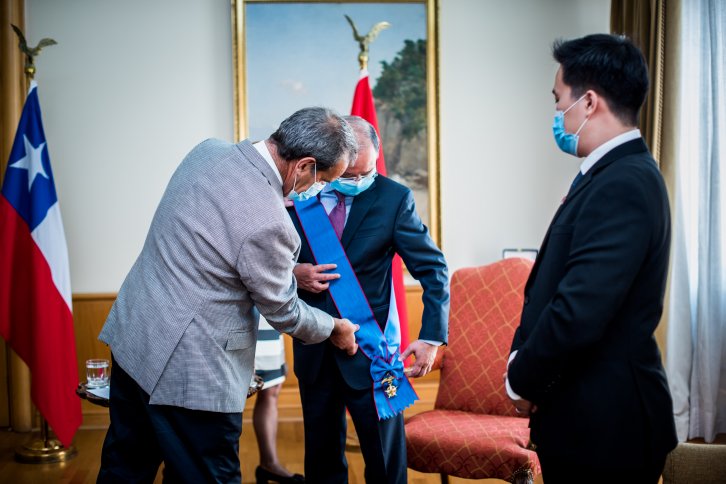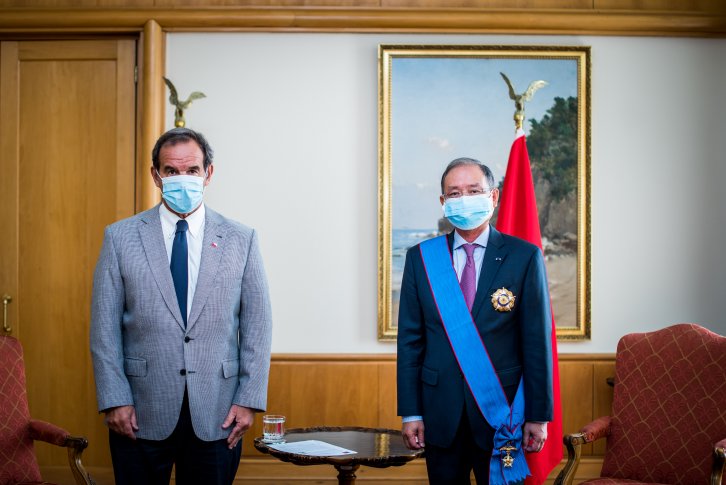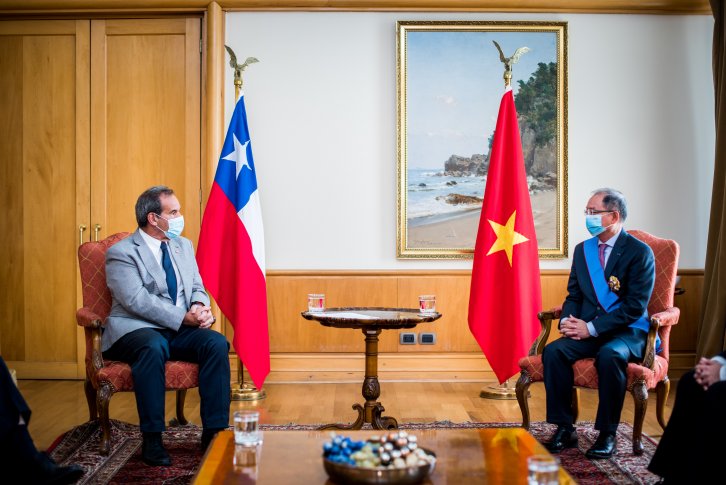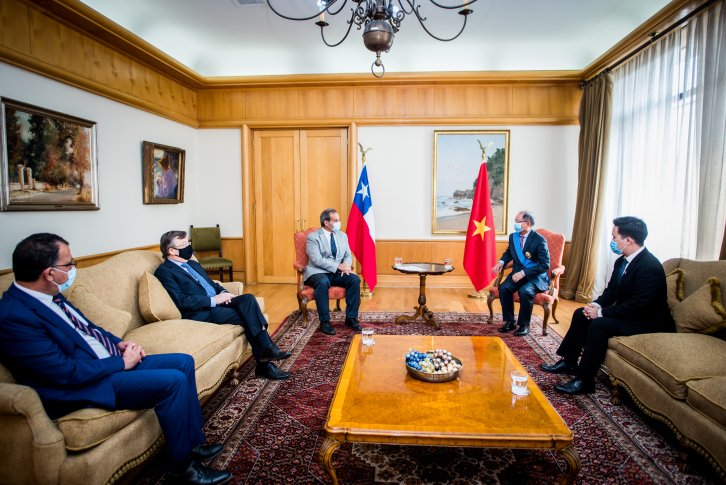 Related articles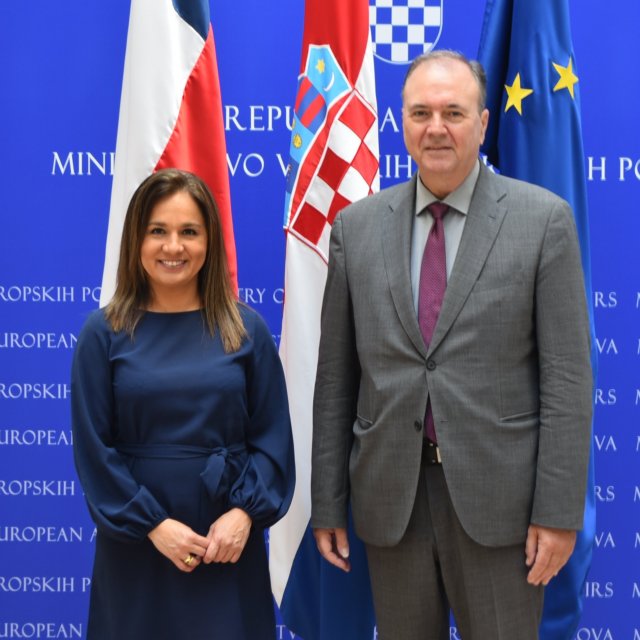 Thursday, September 28th 2023
Chile and Croatia hold political consultations and make progress on several agreements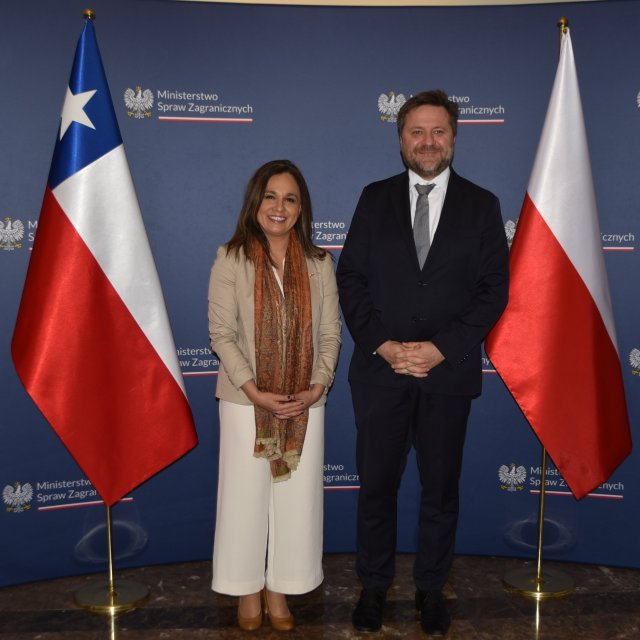 Tuesday, September 26th 2023
Undersecretary Gloria de la Fuente leads Political Consultations with Poland