Foreign Minister Allamand decorates the ambassadors of Ecuador and Romania for the end of their functions in Chile

The Minister of Foreign Affairs, Andrés Allamand, awarded the Order of Merit of Chile, in the Degree of Grand Cross, to the Ambassador of Romania, Mónica Stirbu, and the Ambassador of Ecuador, Homero Arellano, who finished their missions in the country.
Ambassador Homero Arellano began his position in 2014 in Chile where he remained for two periods. During his tenure, the Trade Integration Agreement of Chile with Ecuador was reached and the implementation of technical cooperation and human capital programs was promoted, granting 110 study grants, as well as the exchange of experiences in strategic areas for the development of bilateral projects. among other initiatives.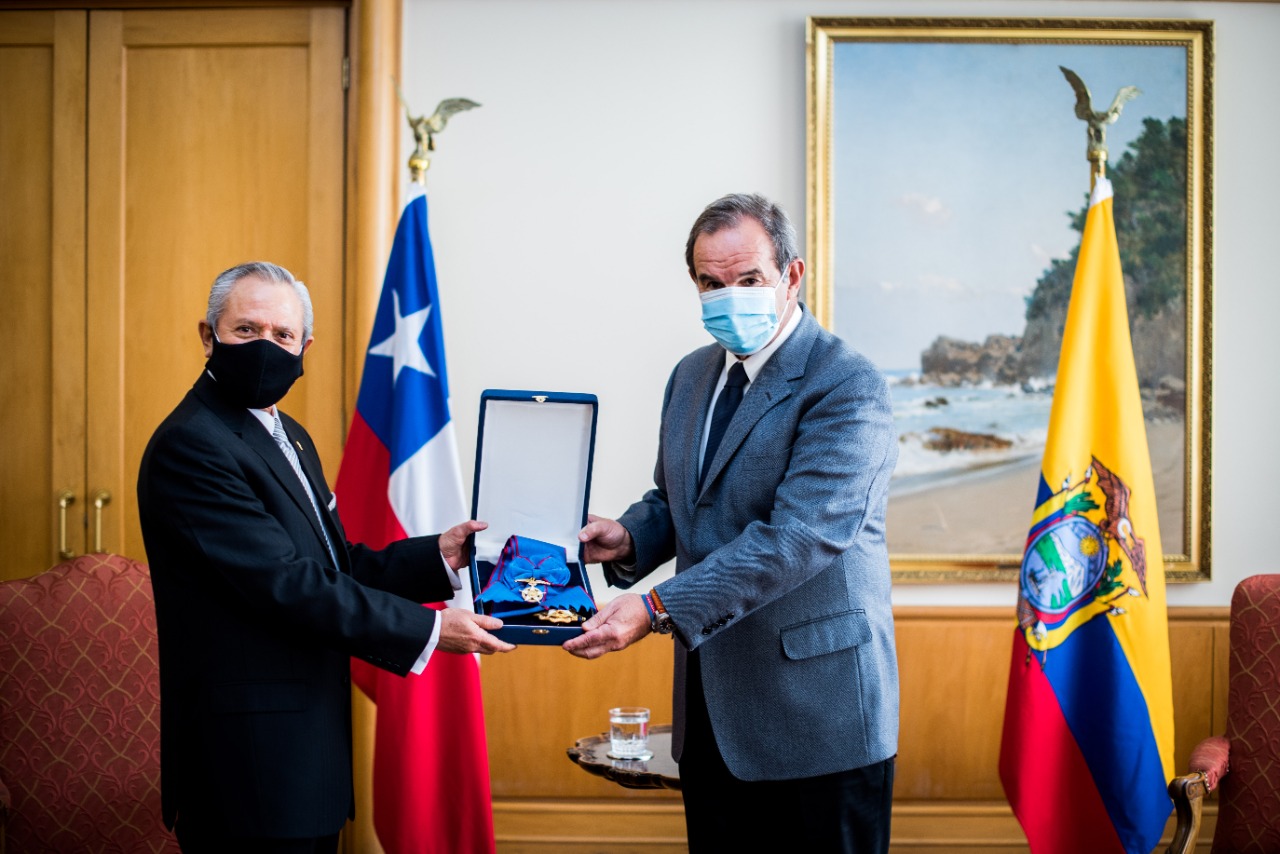 For her part, Ambassador Mónica Stirbu presented her Letters of Credence in 2016 and during her period the Social Security Agreement between Chile and Romania was signed, which marked a milestone in bilateral relations since it allows people who are to lend or have provided services in one or both States, benefit from the contributions they have made and thus maintain continuity in their pension history.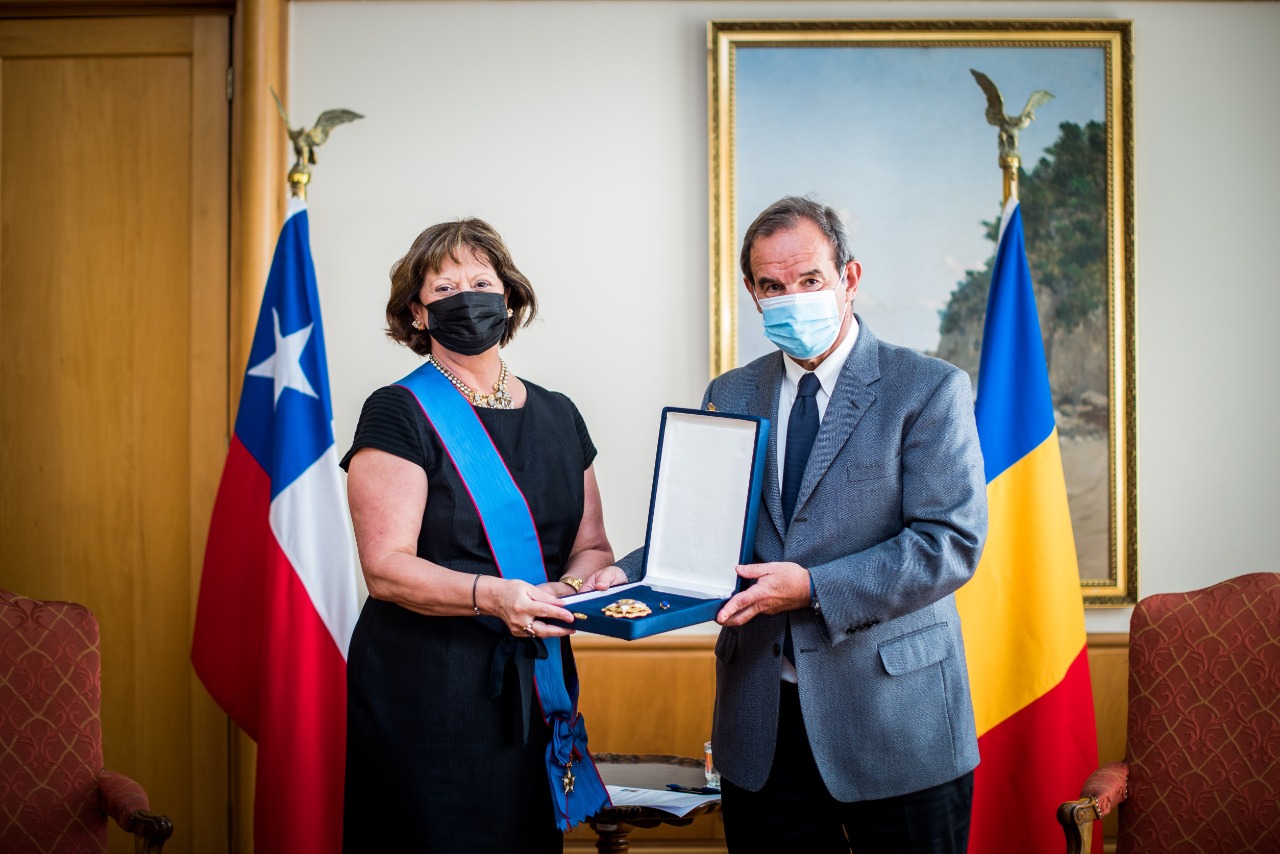 In this instance, Foreign Minister Allamand had the opportunity to assess the efforts made by both diplomats and to thank their spirit of cooperation with Chile. Likewise, there was space to share the interest in continuing to strengthen existing bilateral relations.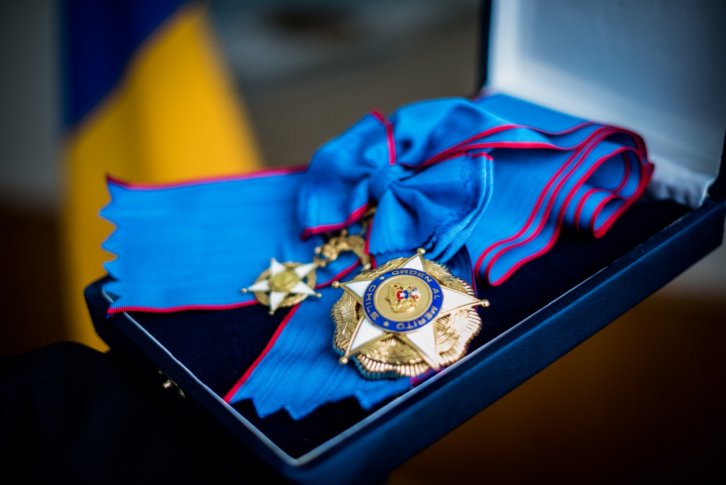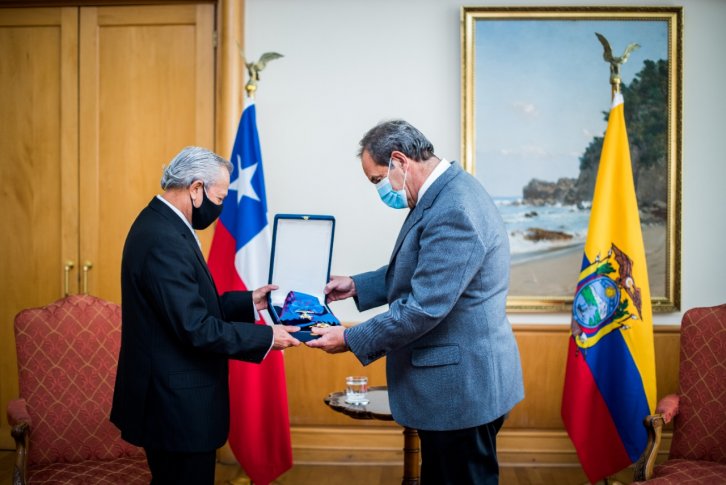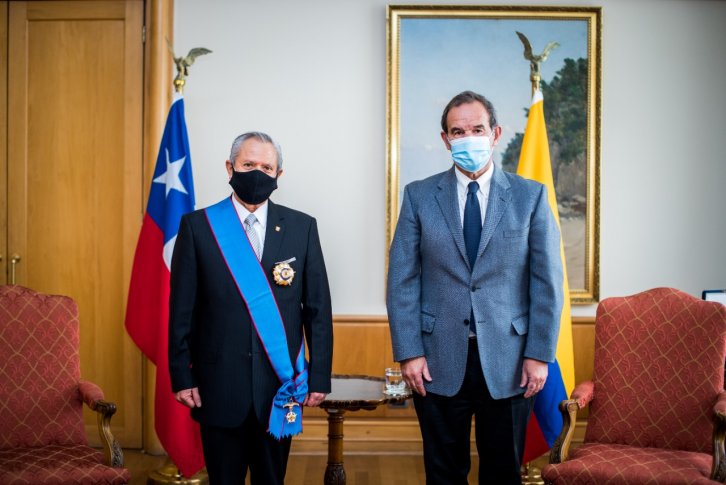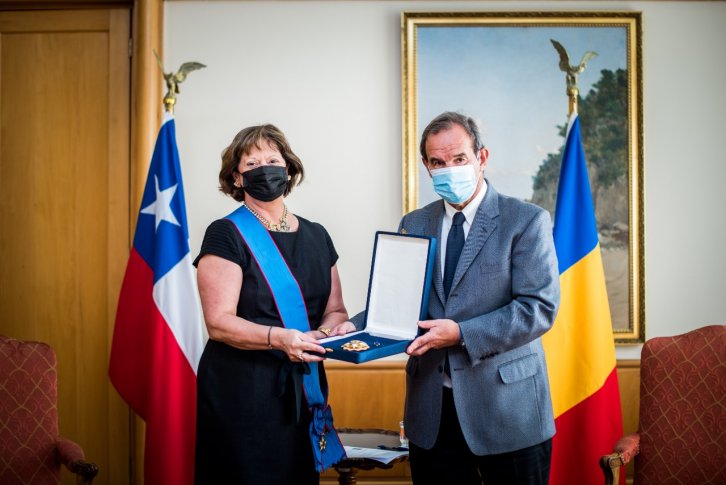 Related articles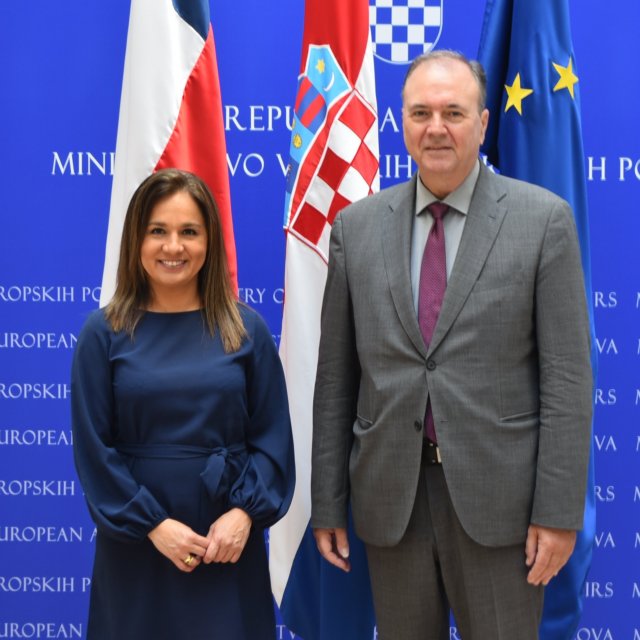 Thursday, September 28th 2023
Chile and Croatia hold political consultations and make progress on several agreements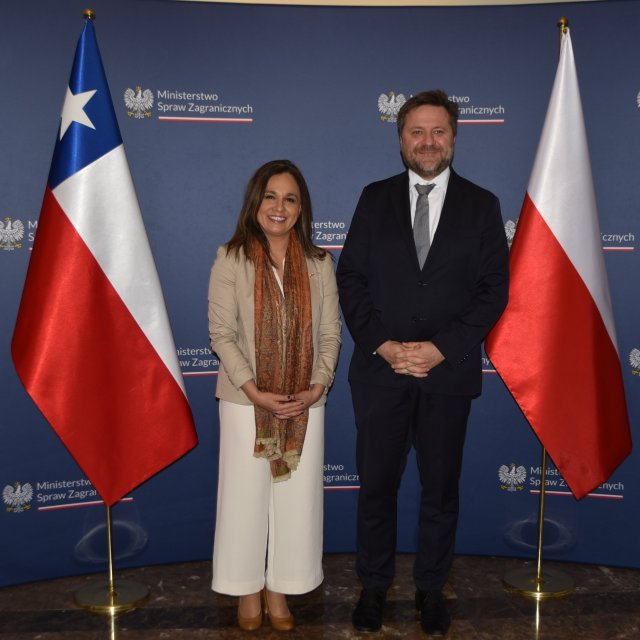 Tuesday, September 26th 2023
Undersecretary Gloria de la Fuente leads Political Consultations with Poland