Chilean Government and OECD sign technical support agreement for Chile's constitutional process

Thursday, December 3, 2020
During his visit to France, Foreign Minister Andrés Allamand met with OECD Secretary-General, Ángel Gurría, with whom he signed an agreement on technical support for Chile's constitutional process.
"We have signed a very important agreement to comply with one of the obligations that the Government has with the constitutional process. Following the approved constitutional reform, the Government must provide technical support to those who are responsible for drafting a new Constitution," Allamand explained. 
The Minister of Foreign Affairs explained that the OECD "is going to provide its contribution on various issues, but particularly on a list in which the experience of the organization and Europe is particularly important", adding that "we are talking about the political regime, where it must be resolved whether the presidential regime will be maintained or will advance to another political form; social rights; environmental matters; defense of consumers; new individual rights in the digital age, and also institutional aspects such as the autonomy of the Central Bank and the tasks of the Constitutional Court".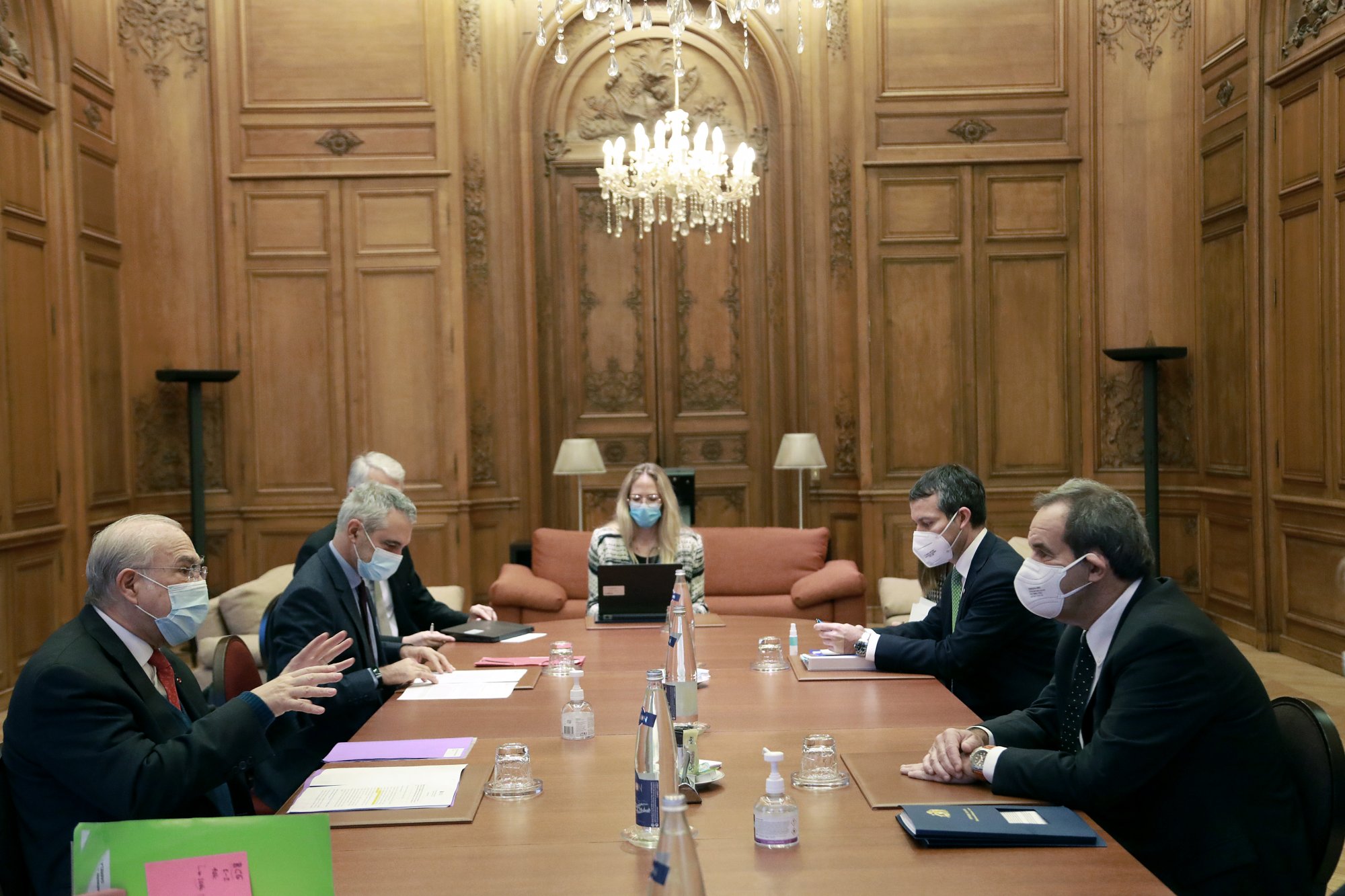 Allamand stressed that "for the Chilean constitutional process, having this support from the OECD is particularly significant. We will have a world-class technical contribution where we will be able to count on the comparative experience and in-depth analysis required by the conventional ones that make up the constitutional convention". 
Gurría highlighted that Chile is one of the most active countries in the OECD with which joint work has been carried out on matters such as policy improvements, salaries, institutional frameworks in key areas such as competition, education, skills, and abilities in the labor, governance and fiscal policy. 
"I would like to congratulate the Government of Chile for having successfully carried out the constitutional plebiscite even during the pandemic, demonstrating that differences can be addressed through dialogue and the democratic process," Ángel Gurría said, emphasizing that "it's an honor and privilege to accompany Chile on the path towards its constitutional reform".