Chile operates the shipment of humanitarian aid from Costa Rica and Panama to Haiti

Wednesday, August 18, 2021
This morning the Chilean air force plane, that the Government of Chile made available to other countries in the region to send humanitarian aid to the Haitian population, flew from Costa Rica to Haiti, a country that has been affected by a 7.2 magnitude earthquake that occurred last Saturday and which left almost two thousand people dead and about 10 thousand injured.
"During the last few days we have coordinated with other friendly countries that have wanted to send their donations to Haiti, so we have offered to operate our Boeing KC-135 aircraft, which has a lot of cargo capacity so that they can send their help to a nation that is suffering the ravages of an earthquake," said Foreign Minister Andrés Allamand.
On this occasion, the plane carried 9.5 tons of essential goods, donated by Costa Rica. "We stand together in solidarity with Haiti. In coordination with Chile, we sent humanitarian aid from Costa Rica, given the situation faced by the recent earthquake. Thank you President Sebastián Piñera for the initiative, I urge the international community to support the Haitian people, "said Costa Rican President Carlos Alvarado.
The Boeing KC-135 arrived in Haiti for the first time on Monday, with 16 tons of products donated by Chile, such as water, food, medicine, and personal hygiene kits. Yesterday, meanwhile, it flew to Panama to transport another 14 tons of aid provided by that country.
Related articles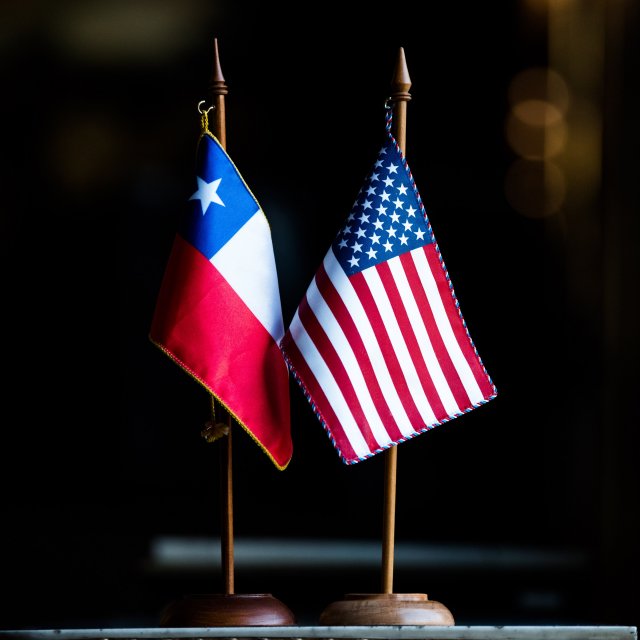 Wednesday, April 5th 2023
Foreign Affairs Minister Alberto van Klaveren talks with US Secretary of State