Chile and the United States celebrate 200 years of diplomatic relations with the launch of a commemorative stamp

Friday, January 27th 2023
In a ceremony leaded by the Undersecretary of Foreign Affairs, Ximena Fuentes, and the US Ambassador to our country, Bernadette Meehan, Chile and the United States celebrated today 200 years of diplomatic relations.
The event consisted of the presentation and postmarking of a special commemorative stamp made by Correos de Chile as a testimony of the great level of friendship and cooperation that both nations have achieved.
This day commemorates the appointment of Heman Allen as Envoy Extraordinary and Plenipotentiary to Chile on 27 January 1823, marking the milestone that led to the establishment of the bilateral relationship.
The Undersecretary highlighted that "our countries enjoy a solid and mature relationship, which has weathered complex moments, on which today we can reflect and learn together. These experiences enrich us and allow us to face together the complex challenges of the present time, such as the defence of democracy in the hemisphere and in the world, where the joint work of Chile and the United States has much to contribute".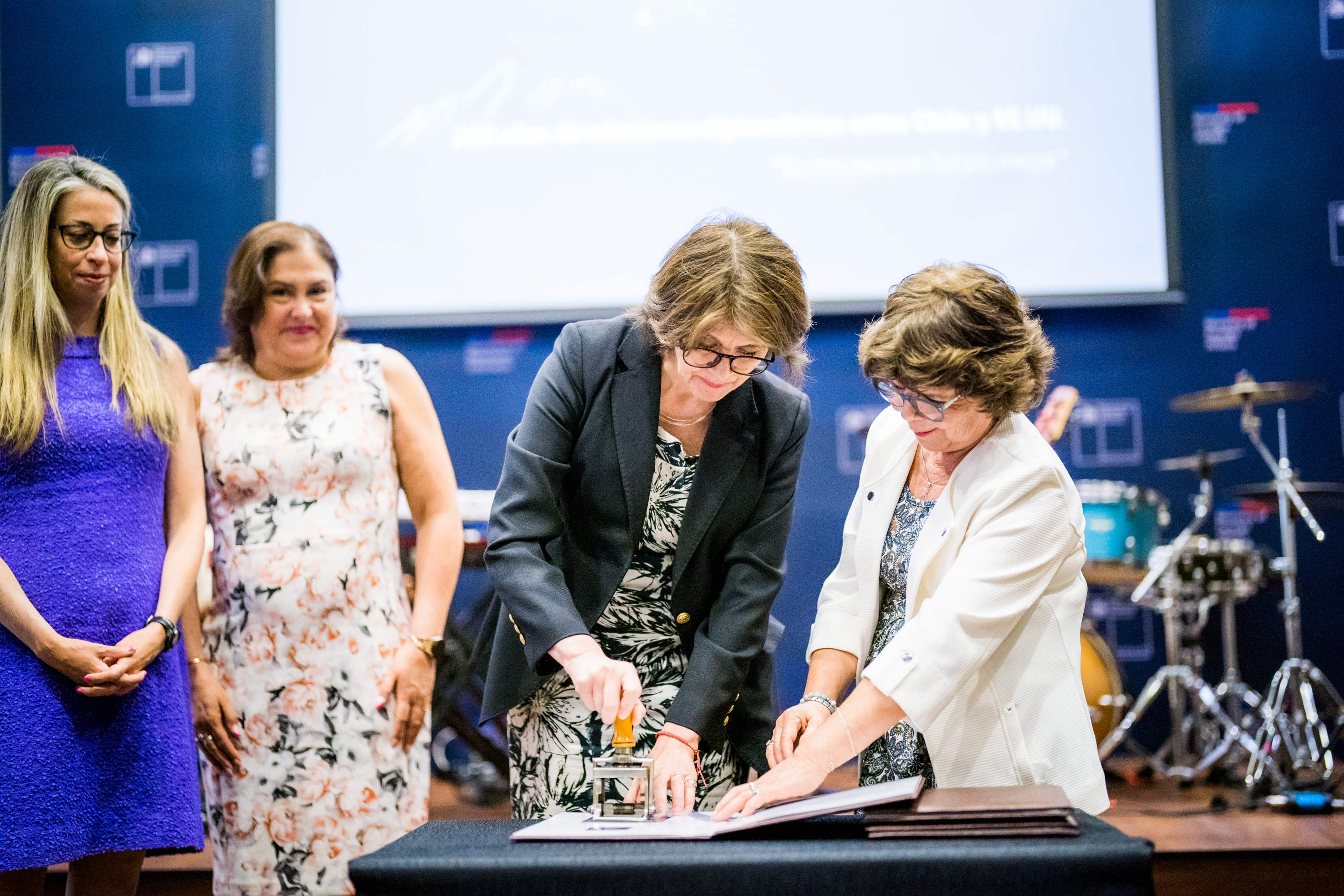 She also emphasised in the shared values such as respect for and protection of democracy and human rights, care for the environment and openness to trade. "Our relationship has been characterised by mutually beneficial objectives and goals, which, more than ever, point towards a future with a clear horizon, and that horizon is to improve the lives of our citizens," she said.
The event was also attended by the President of the Senate, Álvaro Elizalde, the President of the Board of Directors of Correos de Chile, Gloria Maldonado, members of the Board of Directors of the Fulbright Chile Commission, among other authorities. In addition, the Chilean Ambassador to the United States, Juan Gabriel Valdés, and the mission team participated in a remotly.
For her part, Ambassador Bernadette Meehan noted that "many achievements throughout our joint history allow us to establish a broad and lasting foundation to lead the way regionally and globally, as 'partners for a better future'".
"Together, Chile and the United States have succeeded in science, business, security and education, and we are capable of much more," she added.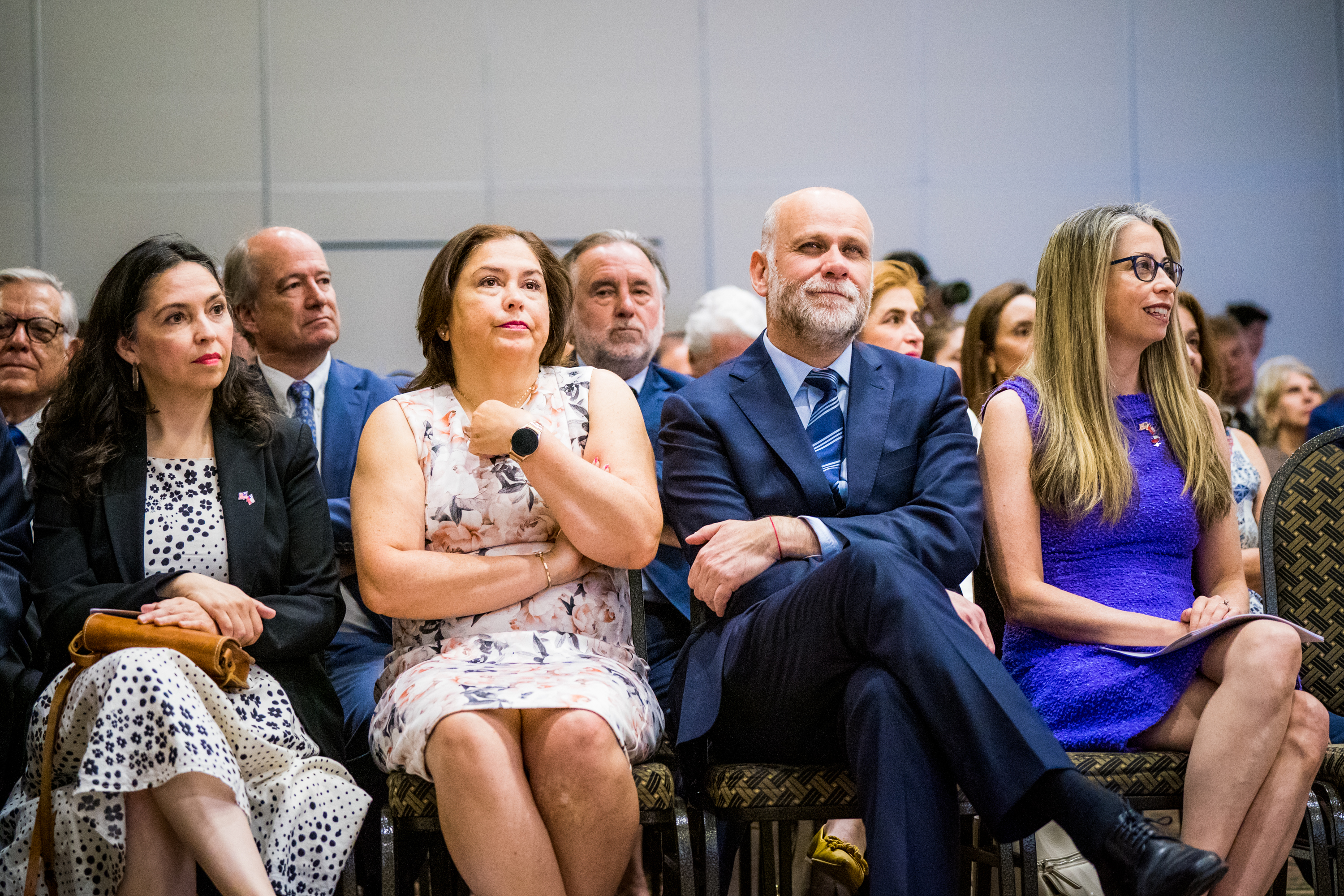 Milestones of a successful relationship
In addition, the authorities reviewed the shared history between the two countries, including milestones such as the signing of the Free Trade Agreement, which has allowed bilateral trade to increase by 7.7% annually and which this year marks 20 years since its signing; as well as the incorporation of Chile into the Visa Waiver Program (Visa Waiver), our country being the only one in Latin America to be part of it.
"These advances have contributed to deepen the bilateral relationship with our second largest trading partner and an important source of foreign direct investment in the country. I also think it is important to point out that today we are more aligned than ever in the defence of the environment, the fight against climate change and the protection of the oceans," said the Undersecretary.
Related articles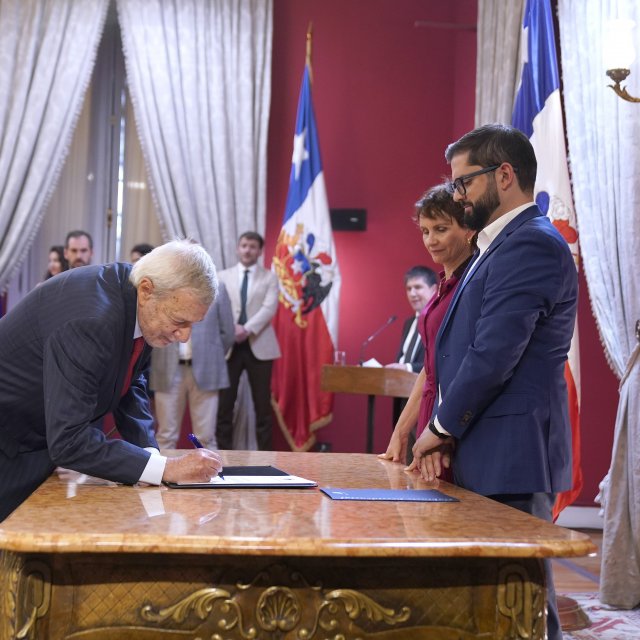 Friday, March 10th 2023
Alberto van Klaveren takes office as Foreign Affairs Minister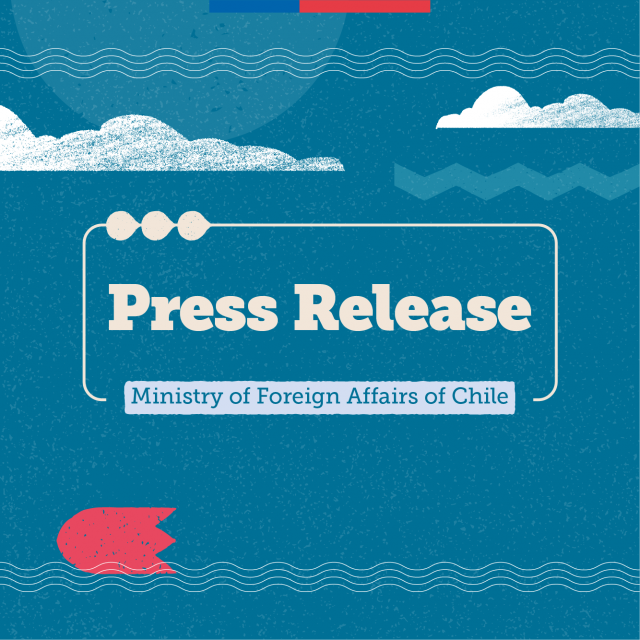 Thursday, March 9th 2023
Chile formalizes its proposal to host the Secretariat of the United Nations BBNJ treaty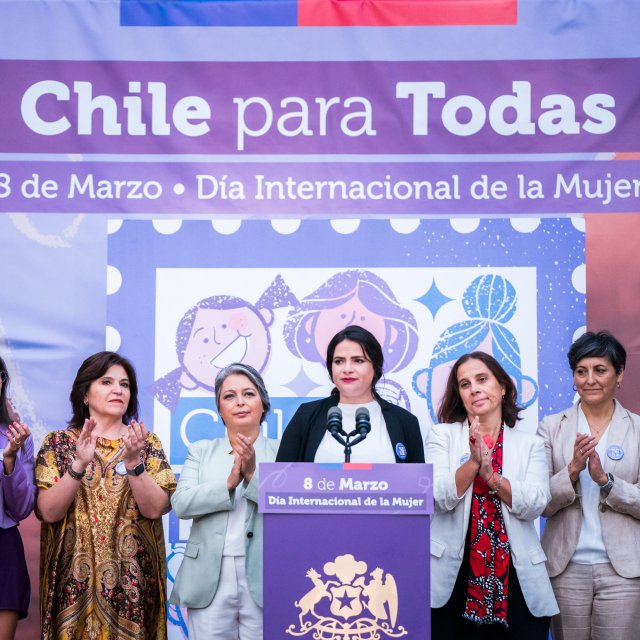 Wednesday, March 8th 2023
Minister Antonia Urrejola participates in presidential ceremony to commemorate International Women's Day