Chile and the Philippines commemorate 75 years of diplomatic relations

Thursday, August 19, 2021
With the presence of the Undersecretary of Foreign Relations (S), Ambassador Gloria Navarrete, and other authorities of the Ministry, the Embassy of the Philippines in Chile held the ceremony to commemorate the 75th anniversary of diplomatic relations between Chile and the Philippines.
On the occasion, the Secretary of Foreign Affairs of the Philippines, H.E. Teodoro Locsin Jr., sent a virtual greeting to the guests, highlighting the deep ties of friendship between both countries during these years and thanked our government for the recent signing of the Memorandum of Understanding for the creation of the Joint Economic Commission.
For his part, the Minister of Foreign Affairs, Andrés Allamand, also through a virtual message, expressed his satisfaction with the strong commercial links and political dialogue between both countries, highlighting the areas of trade, public policies, natural disasters, mining, cultural exchange, promotion of tourism, agriculture and fishing, and promoted the negotiation of new agreements on products and services in the field of clean energy and new technologies.
The Ambassador of the Philippines, María Teresita Daza, gave an account of her active approach to rapprochement, highlighting the good moment of bilateral relations and the opportunities to expand cooperation.
Related articles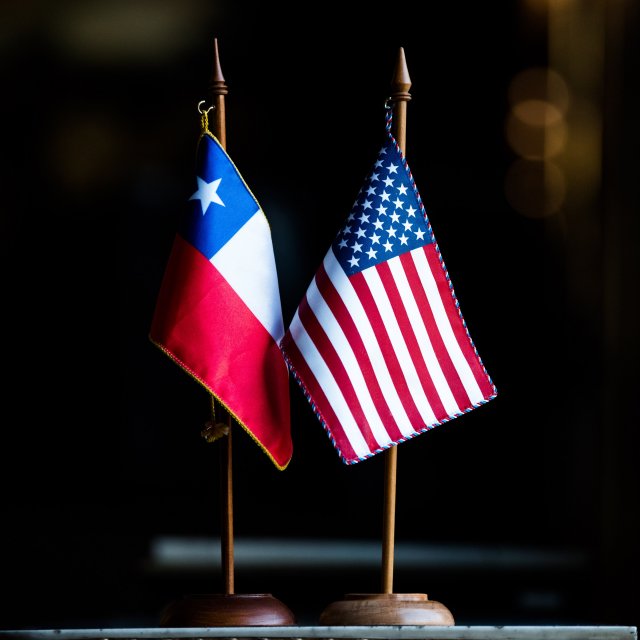 Wednesday, April 5th 2023
Foreign Affairs Minister Alberto van Klaveren talks with US Secretary of State