Chile and South Africa hold VIII Political Consultation Meeting

The Undersecretary of Foreign Affairs, Gloria de la Fuente, headed today the VIII meeting of Political Consultations between Chile and South Africa, alongside the Deputy Minister of International Relations and Cooperation of that country, Alvin Botes.
The meeting, which was also attended by the Chilean Ambassador to South Africa, Julio Fiol, and the South African Ambassador to Chile, George Monyemangene, reviewed the main aspects of the bilateral relationship, noting that, despite the geographical distance, both countries have deep coincidences in relevant matters such as respect for and promotion of international law, multilateralism and human rights.
Both Chile and South Africa are members of the United Nations Human Rights Council for the period 2023-2025. In this regard, they expressed their interest in continuing to promote joint initiatives in this area.
They also noted that during the 1990s, Chile and South Africa faced similar challenges. Both countries experienced the return to democracy after traumatic experiences with dictatorial regimes. In this regard, Undersecretary Gloria de la Fuente stated that the commemoration of the 50th anniversary of the coup d'état in Chile is an opportunity to value democracy in both countries.
Regarding the trade relation, it was highlighted that bilateral trade has shown an annual growth rate in the range of 14%, between 2017 and 2022. Chilean exports grew by 19% and imports by 5.2%. Chile expressed interest in moving forward with the reactivation of the Joint Investment and Trade Committee, whose last meeting was in May 2021, and working on a common agenda covering issues such as trade facilitation, sanitary/phytosanitary issues and private sector improvement.
They also discussed Chile's relationship with Africa, noting that since 2007 the country has been an Observer State of the African Union (AU), a key factor in developing a relevant agenda with that continent. Currently, our country has seven missions accredited in Africa: Morocco, Algeria, Egypt, Ghana, Kenya, Ethiopia and South Africa.
On the subject of Feminist Foreign Policy, both authorities indicated that they share the principles immersed in it, and that the possibility of signing a joint declaration on that occasion will be analyzed.
Undersecretary Gloria De la Fuente pledged to continue developing an agenda to strengthen Chile's ties with Africa. In addition, she expressed her concern about the continuing political and social instability affecting the governance of some African countries, with internal, border and terrorism-related conflicts, which result in major humanitarian crises. In this regard, he noted that Chile will contribute by supporting and promoting the peaceful resolution of conflicts, safeguarding and promoting human rights, international and international humanitarian law.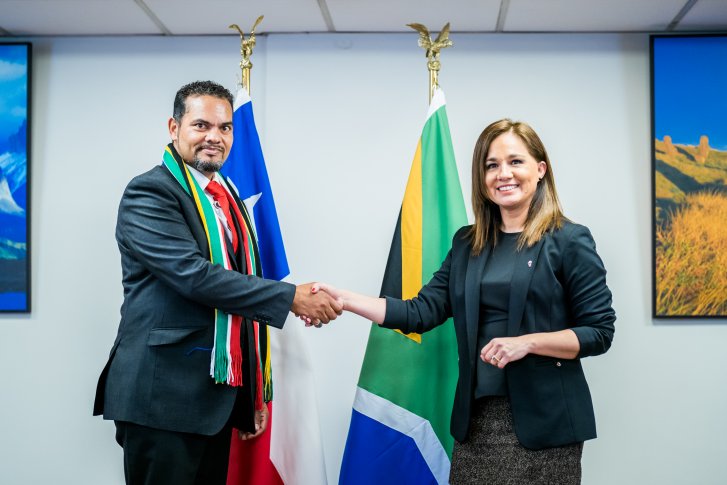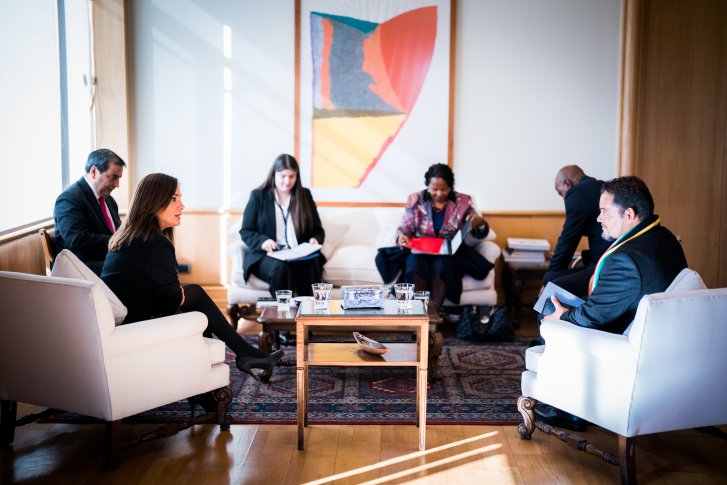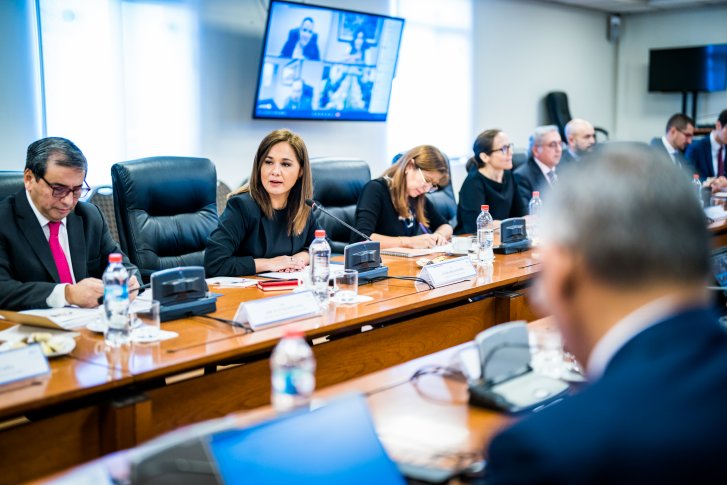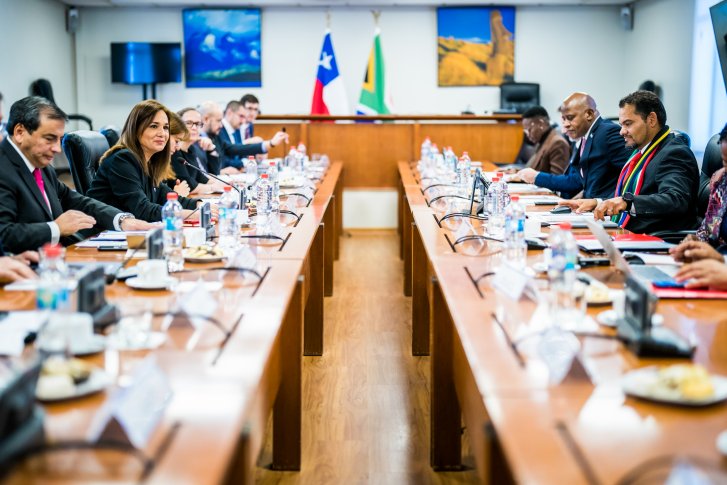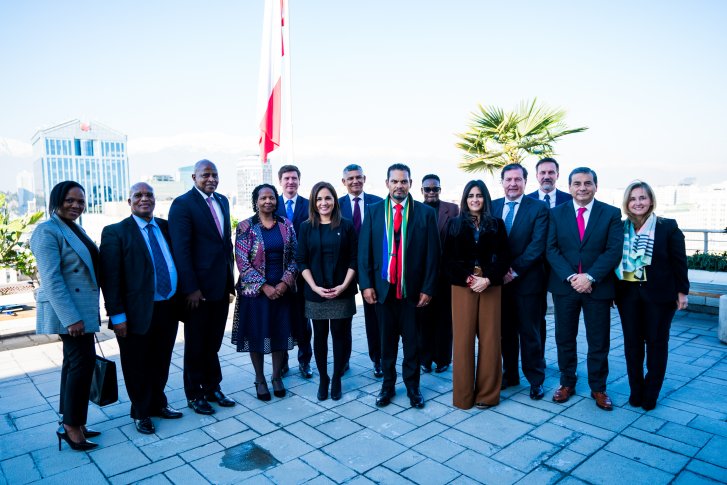 Related articles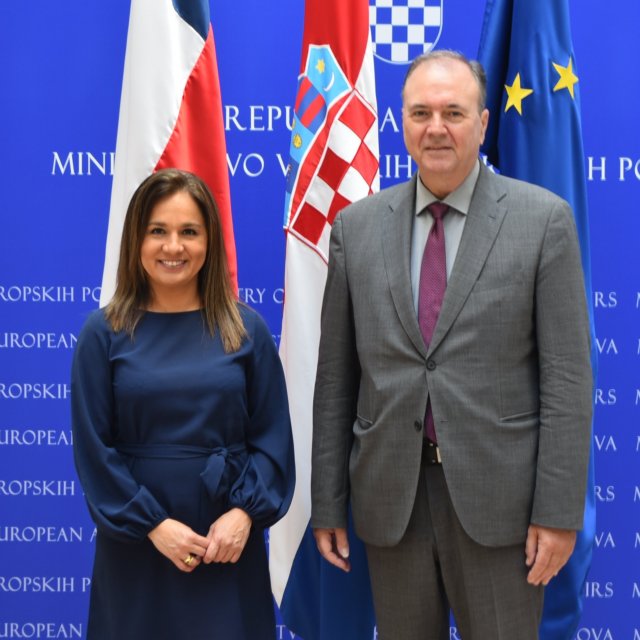 Thursday, September 28th 2023
Chile and Croatia hold political consultations and make progress on several agreements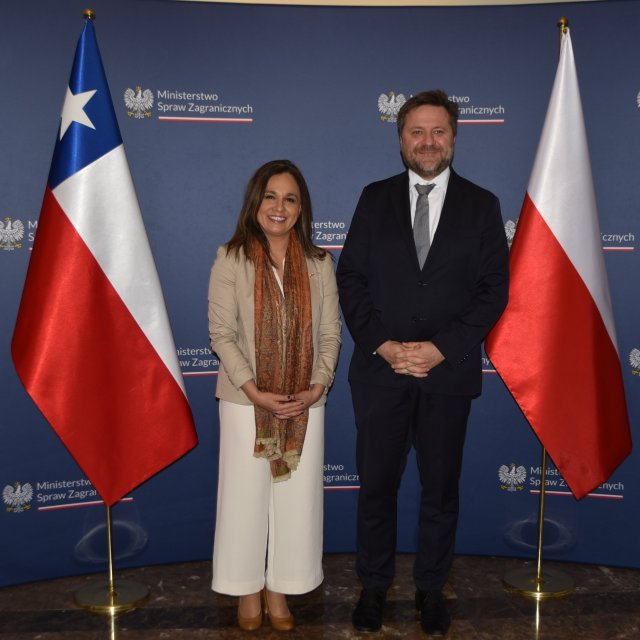 Tuesday, September 26th 2023
Undersecretary Gloria de la Fuente leads Political Consultations with Poland