Chile and Romania sign Social Security Agreement

Friday, February 26, 2021
The Minister of Foreign Affairs, Andrés Allamand, and the Ambassador of Romania in Chile, Mónica Stirbu, signed a Social Security Agreement that will allow people who provide or have provided services in one or both states, to benefit from the contributions they have made and thus maintain continuity in their pension history.
"Instruments of this nature, as well as any other agreement signed with a view to meeting the daily needs of our compatriots, open borders and facilitate our fellow citizens access to essential services that specifically contribute to their well-being, even when they reside outside their country of origin," said the Chancellor.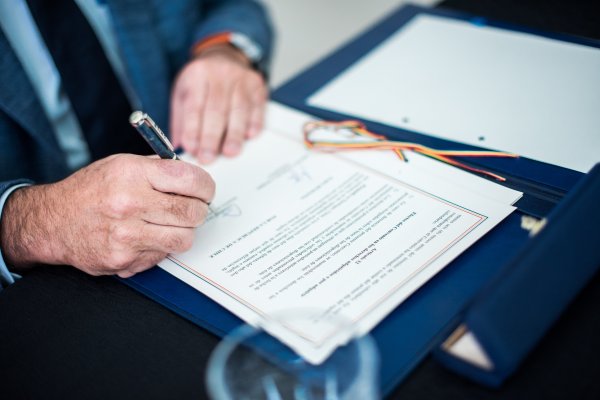 For her part, Ambassador Mónica Stirbu highlighted that "the signing of this treaty is a clear example that highlights the interest of both parties in promoting the development of bilateral relations" and that, at the same time, "presents irrefutable proof that in recent years, dialogue with cooperation at the bilateral and regional level has intensified within the framework of the EU-Chile relationship."
Likewise, the Ambassador took the opportunity to reiterate the support of Romania -as a Member State of the EU- in the modernization of the bloc's Association Agreement with Chile and stated that "we hope it will be as soon as possible."
This Agreement reinforces Chile's ties with the European country and allows us to continue bringing efforts closer to global challenges such as overcoming the health and economic crisis, derived from the global pandemic, climate action, among other issues.