Chile and Monaco spearhead launch of the third Because the Ocean Declaration

Within the framework of the United Nations Conference on Climate Change, COP26, on Sunday, October 31, Chile and Monaco led the launch of the third Because the Ocean Declaration.
This is an initiative that seeks to strengthen the link between climate change and the ocean, calling on the parties to the United Nations Framework Convention on Climate Change to advance in concrete measures to recognize the interconnection between the ocean, climate, and biodiversity in their plans to implement the Paris Agreement. Furthermore, it highlights the need for all Parties to show greater ambition in tackling climate change and ensuring the protection of the ocean.
The third version of Because the Ocean is the result of the work carried out by the Directorate of Environment and Ocean Affairs of the Ministry of Foreign Affairs in conjunction with various relevant partners, since 2015, when, in the context of the approval of the Paris Agreement, the first declaration was promoted, which sought to highlight the inclusion of the ocean in matters of climate change, the first step to generate synergies between both matters at the political level.
The event featured the participation of Prince Albert II of Monaco; the Minister of the Environment and President of COP25, Carolina Schmidt; the Minister of Science, Technology, and Innovation, Andrés Couve, and high-level representatives from Australia, Belgium, Colombia, Fiji, France, Indonesia, Ireland, Panama, the United Kingdom, the Dominican Republic, Seychelles and Sweden, all signatories of this Declaration.
This new version of the declaration makes a call to:
Promote the development of renewable and clean energy sources in the high seas, without forgetting the possible repercussions on marine and coastal ecosystems;
Advocate for the strengthening of public and private sources of support for climate adaptation and mitigation in the ocean, including with multilateral development banks, climate funds, official development assistance, and other international financial institutions;
Accelerate initiatives to phase out greenhouse gas emissions from international shipping;
Collaborate with the Intergovernmental Panel on Climate Change (IPCC) to achieve these goals and foster the exchange of knowledge and good practices.
Related articles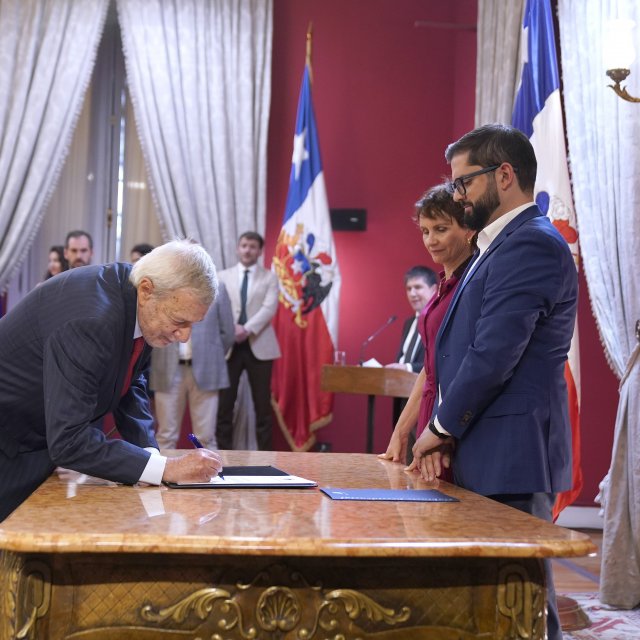 Friday, March 10th 2023
Alberto van Klaveren takes office as Foreign Affairs Minister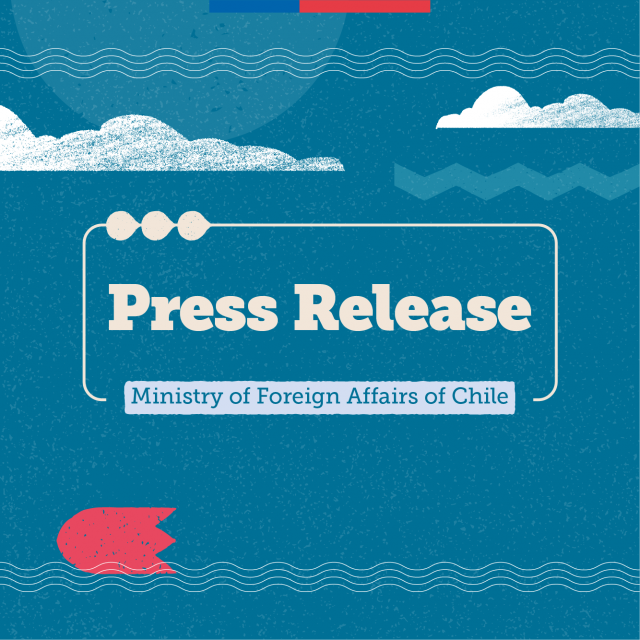 Thursday, March 9th 2023
Chile formalizes its proposal to host the Secretariat of the United Nations BBNJ treaty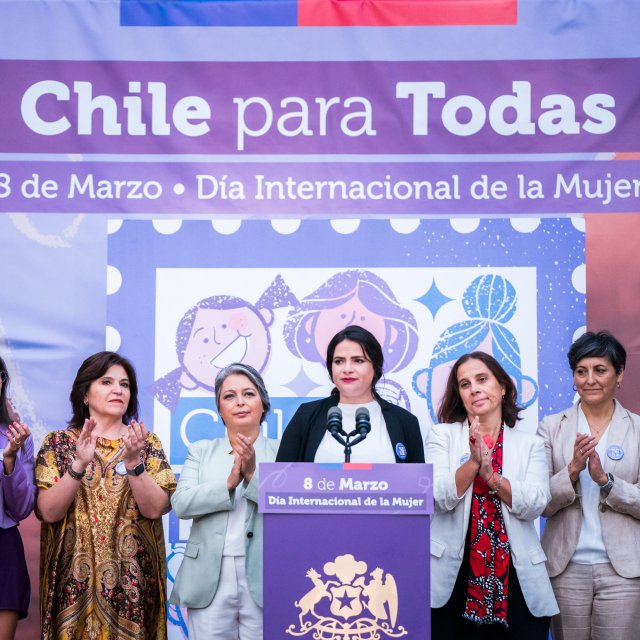 Wednesday, March 8th 2023
Minister Antonia Urrejola participates in presidential ceremony to commemorate International Women's Day