Este artículo tiene más de 3 años
The Guadalajara International Film Festival will have Chile as guest of honor country
The 2019 edition of the prestigious Mexican competition includes in the programming an homage to the producer of Fábula, Juan de Dios Larraín, and the arrival of a delegation of 90 representatives from the national audiovisual industry. "A Fantastic Woman" by Sebastián Lelio; "Los Perros" by Marcela Said; "; "The Wandering Soup Opera" by Raúl Ruiz and Valeria Sarmiento; and "7:20 Once a Week" by Matías Bize, are some of the films that will be exhibited.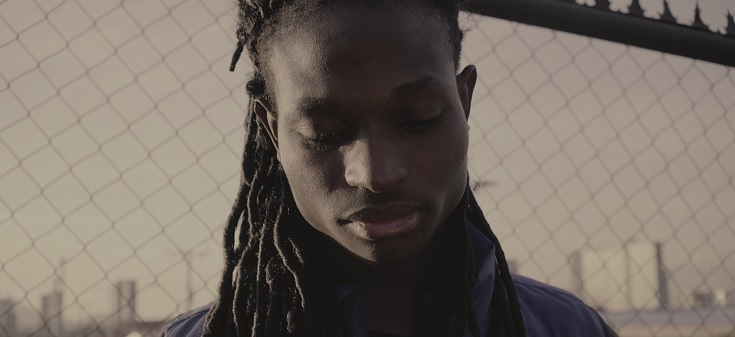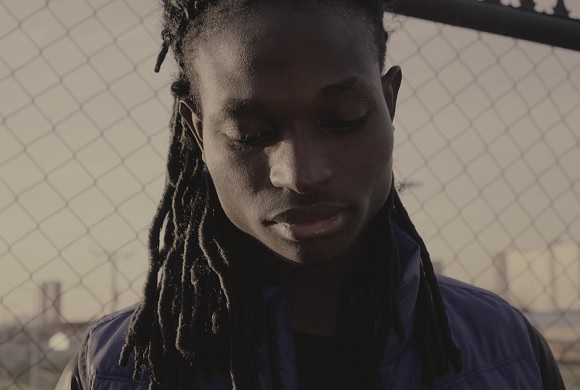 "Perro Bomba " by Juan Cáceres participates in the section of "Iberoamerican Fiction Feature "
The 34th version of the Guadalajara International Film Festival (FICG) is taking place from 8 to 15 March in Mexico, event in which Chile highlights as the great protagonist by being the guest of honor country. Within the program of the festival two samples of Chilean cinema –a contemporaneous and a heritage one- will be showcased exhibiting a number of 24 films as well as eight productions in the official competition and three in the "Son de Cine" sample (more than 50 film screenings in total).
Our country will be represented by a delegation of 90 members from the national audiovisual industry, supported by the Cultural Affairs Division (DIRAC), and ProChile from the Ministry of Foreign Affairs; the Ministry of Culture, the Arts and Heritage; the Embassy of Chile in Mexico and CinemaChile. Many of the filmmakers will be present in different areas as Co-Production Meetings, Guadalajara Constructs and Doculab.
The Minister of Foreign Affairs, Roberto Ampuero, claimed that "it is a great acknowledgment for Chile to participate as Guest of Honor in the Guadalajara Festival, the most famous event from the Iberoamerican film industry, that convenes all the protagonists of the genre, actors, producers and creators. The dizzying development of the film industry, the growing presence of Chilean productions at an international level and the recognition of Mexico, a country with a large and successful film trajectory, tells us about a shared space between Chile and Mexico that strengthens bilateral relationships, which in March commemorate 20 years of the Free Trade Agreement". He also claimed that "our objective in exhibiting 35 films of various genres in Guadalajara is also to encourage the dialogue through cultural exchanges with other communities and nations".
The Minister of Culture, Arts and Heritage, Consuelo Valdés, emphasizes that "it is always an honor that our country is represented at the different international festivals, but being present as guest of honor country reinforces the good moment of our audiovisuals. The program contemplates an homage to Juan de Dios Larraín, producer of Fábula and also counts on the presence of producers in different sectors. All of this demonstrates that we have a growing industry, which has given us great joy lately, and that we hope to continue strengthening with collaborative work".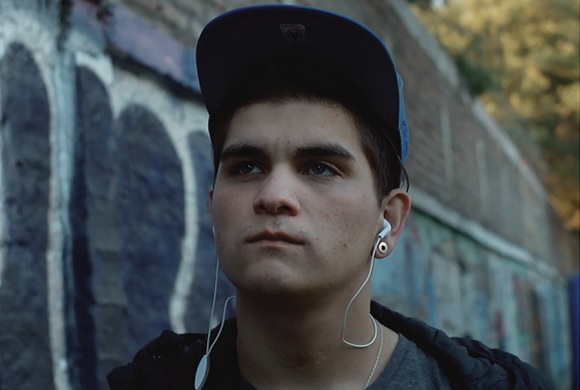 "Peter" by Rossana Castillo will be in the "Iberoamerican Short Fiction" competition. 
In the opening gala a Chilean Short will be exhibited called "Who are you?" by Julio Pot that is also in the Rigo Mora Competition for Animated Short Fiction. Also, during the FICG there will be an homage to the career of the Chilean producer Juan de Dios Larraín (Fábula), and the national singers Javiera Mena and Álex Anwandter will be receive the Maguey Award Queer Icon.
The showcase of Chilean films is varied among the genres of fiction, documentary and animation, ranging from silent films to 2019 films all of which will be exhibited to a heterogeneous audience made up of leading professionals of the industry and big screen fans.
Our country is made visible through a heritage and contemporary cinematographic sample with a very recent feminine perspective on the empowerment of women in our society ("Dry Martina" by Che Sandoval; "Nona. If they soak me, I'll burn them", by Camila Donoso and "Medea" by Alejandro Moreno) as well as through regaining our cinematographic memory with films restored from the National Film Archive of Chile.
The heritage sample reflects the social and cultural development of Chile since 1920 bringing along common problems of those times as rural-to-urban migration, to present times with topics on migration as in "Perro Bomba" by Juan Cáceres and starring Alfredo Castro ("Tony Manero") in the "Iberoamerican Fiction Feature" competition that reveals Haitian migration to Chile.
Competing for the Maguey Award –topics on diversity- are the documentaries "Lemebel" by Joanna Reposi, what recently won the Teddy Award as best documentary on LGBT themes at the Berlinale 2019, and "Cola de Mono" by Alberto Fuguet.
In the documentary feature competition are "Flow" by Nicolás Molina and "Los Reyes" Bettina Perut e Iván Osnovikoff. While in the fiction feature competition there is a minor co-production with Brazil in "Divino Amor", recently launched in Berlin.
In the competition of Iberoamerican Short Fiction is "Meat" by Vinko Tomicic; "Peter" by Rossana Castillo, and the Uruguayan-Chilean short fiction "The Anniversary" by Lorenzo Tocco.
 "Due to the important role that the creative industry plays in the generation of value of our exports, jobs and innovation, and to its contribution to the country's image, from 2009 ProChile has been actively contributing to the internationalization of the audiovisual industry through different support mechanisms for the promotion of these exports and the positioning of sector brands as CinemaChile, Shoot in Chile and Chiledoc. A decade after, we are very proud and satisfied with this collaborative work, what is reflected as being guest of honor in this version of the FIC Guadalajara 2019, one of the most important Iberoamerican festivals in its capacity to connect spaces with other markets as Europe's market, for example", affirms Jorge O'Ryan, Director of ProChile.
Chilean Juries
The different competitions will count on the presence of Chileans as part of the Jury: Gabriela Sandoval, director of Storyboard Media (Competition of Iberoamerican Documentary Features); Mónica Villarroel (Iberoamerican Short Fiction and Short Animation); Gabriel Osorio (Iberoamerican Short Fiction and Short Animation) and Thomas Woodroffe (Mezcal Competition).
Industry
The market taking place within the context of the Guadalajara Film Festival is the meeting point between the Iberoamerican industry with the world, mainly with the European professionals, and it also consists of an important Spanish language arrival into the North American market. Thanks to the support of the Ministry of Culture, Arts and Heritage –through the Program of Support for the Participation in International Markets of the Council of Art and the Audiovisual Industry (CAIA)- the Film Festival will count on the presence of Natalia Isotta, from UDD Film Industry; Alejandro Ugarte, from Infractor Films; Carlos Nuñez, from Storyboard Media; Elisa Sepúlveda Rudoff, from Copicúa Films; Pablo Calisto, from Equeco; Giancarlo Nasi, from Quijote Films, Rocío Jadue, from Equeco, Alejo Crisótomo, from Ceibita Films, Pablo Green, from Lanza Vede and Sergio Gándara, from Párox.
Also within the context of the Industry, eight projects were selected to showcase at the FICG TV Pitchbox, the new pitching event focused on Iberoamerican fiction series in development stages. This event will take place on 13 March when these projects are presented to the executives of the main Latinamerican TVs and platforms. Chile will be represented by "Silver Bridge", created by Álvaro Cabello, Leonora González and Sergio Gándara, written and directed by Enrique Videla and produced by Sergio Gándara y Leonora González (PAROX); and "Trauco", created by Pablo Donoso, Nicolás Maynetto and Osvaldo Muraro, written by Nicolás Maynetto and Osvaldo Muraro, directed by Nicolás Maynetto and produced by Cristián Donoso (Machete Film & Content).
Guadalajara Constructs
From 9 to 10 March, Guadalajara Construct 12 - Works in Progress, contributing to the closing process of Iberoamerican Fiction Features in postproduction, will select projects in development stage. This year "Piola" by Luis Alejandro Pérez García is participating.
Doculab
From 10 to 14 March, a new version of Doculab will be held with the main objective of helping and encouraging directors and producers to finish their projects and find the means of distribution. In this occasion the production "The Marcian Pampas" by Anibal Jofré will be considered.
15th Version of Co-Production Meetings
The 15th edition of Co-Production Meetings aims at supporting projects that are in their development stages to find the right partners to continue their work. In this sector of the market, five national projects were selected: "Escape" by Cristián Jiménez; "The Translator" by Daniel Henríquez; "Riot" by Claudia Huaiquimilla; "I'm a boy" by Lorena Zilleruelo and "Pepperoni" by Tomás Alzamora.
Samples of Chilean Films
Within the Framework of the FICG 2019, the following films will be exhibited: "Gloria Bell", Sebastián Lelio, produced by Fábula; "A Fantastic Woman", Sebastián Lelio, Fábula; "Pinguin Island", Guille Sohrens, Salmón Cine; "Cielo", Alison McAlpine, Second Sight Pictures, Errante Producciones and Argus Films; "Desert Dreams", Angélica Valverde; "Enigma", Ignacio Juricic, and "Dry Martina", Che Sandoval, produced by Forastero and Rizoma; "Medea", Alejandro Moreno, Azabache Producciones; "Dreaming Disorders", Sofía Paloma Gómez and Camilo Becerra, La Jauría Comunicaciones; "Jaar, el Lamento de las Imágenes ", Paula Rodríguez, Errante; "Nona. If they soak me, I'll burn them", Camila José Donoso, by Mimbre producciones; "Wanderer", Francisco Toro Lessen, Molotovcine; "Entierro", Maura Morales; "The Dogs", Marcela Said; "The Wandering Soup Opera", Raúl Ruiz and Valeria Sarmiento, and "7:20 Once a Week", Matías Bize, Larimar Films.
Artículos relacionados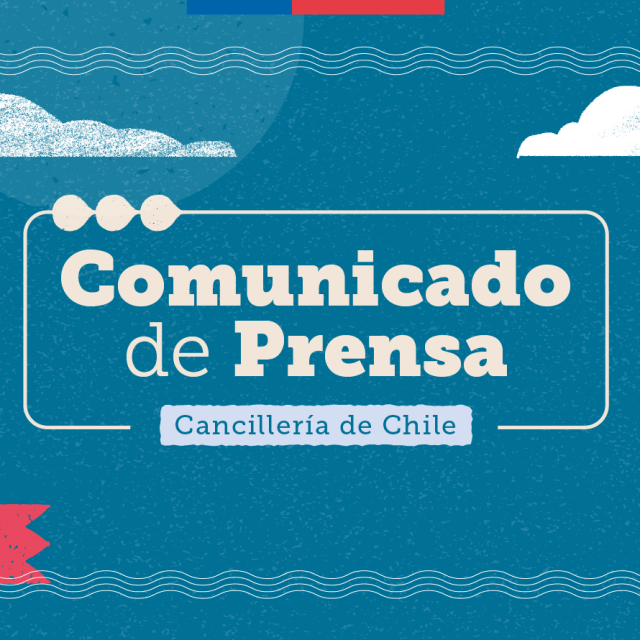 Sábado, 30 de septiembre de 2023
Comunicado de prensa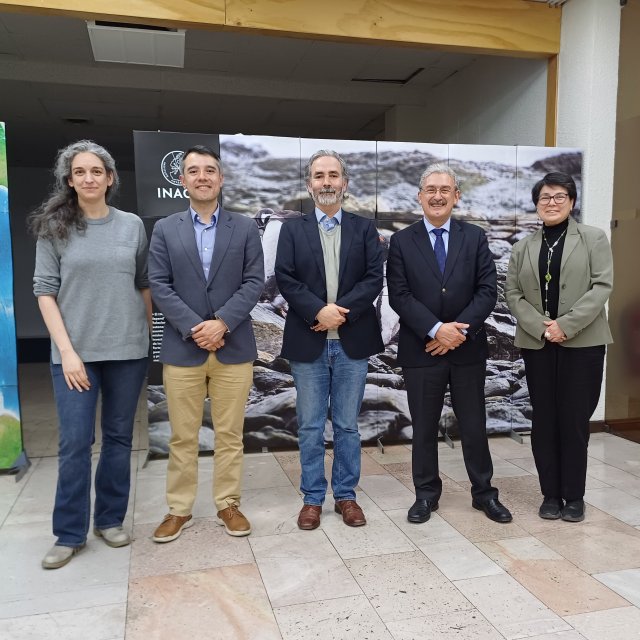 Viernes, 26 de septiembre de 2023
Funcionarios de Decity visitan Punta Arenas para fortalecer el trabajo de Cancillería en ciencia, innovación e investigación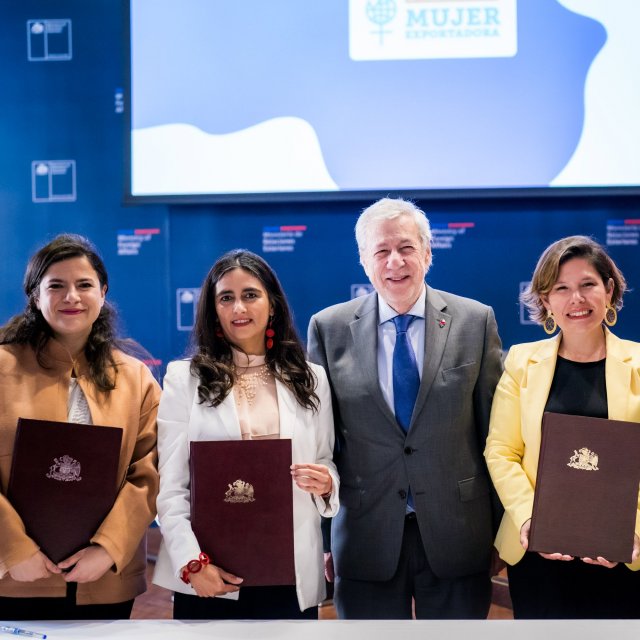 Viernes 29, de septiembre de 2023
Cancillería lanza VI Radiografía de Mujer Exportadora: 28,2% de las empresas con ventas en el exterior son lideradas por mujeres