Este artículo tiene más de 3 años
Minister of Foreign Affairs (S) inaugurates Conference on the Protection of Civilians from the Use of Explosive Weapons in Populated Areas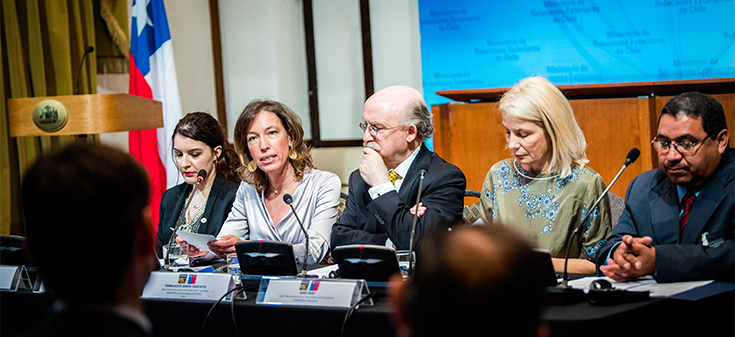 Wednesday, 5 December, 2018
Today the Minister of Foreign Affairs, Carolina Valdivia, inaugurated the Conference on the Protection of Civilians from the Use of Explosive Weapons in Populated Areas, held at the Ministry of Foreign Affairs.
Also participating in the panel were Anne Héry, Director of Promotion and Institutional Relations, Humanity and Inclusion; Eirini Giorgou, Legal Advisor, International Committee of the Red Cross (ICRC); Jesús Martínez, Director, Network of Survivors and Persons with Disabilities; Laura Boillot, Coordinator, International Explosive Weapons Network (INEW); and Simon Bagshaw, Senior Policy Officer, Office for the Coordination of Humanitarian Affairs of the United Nations (OCHA).
This is the first conference on the subject to be held in the region, attended by 23 States from Latin America and the Caribbean. Previously, in 2017, the first meeting on the topic was held in Maputo, Mozambique. The objective of this meeting was to disseminate knowledge and evidence on the distinctive pattern of the use of this type of weaponry and to explore steps to address this damage at a political and operational level. On the occasion, the 19 participating states adopted a final statement, which is the first political document regarding the use of explosive weapons in populated areas.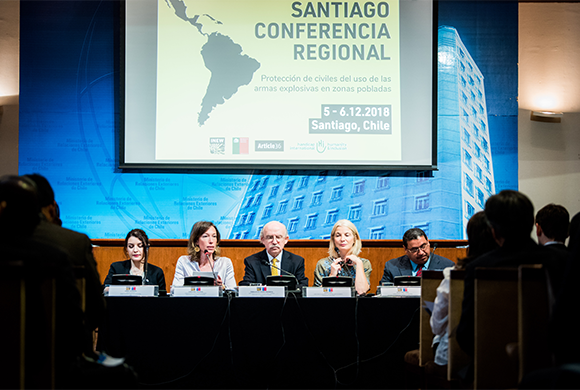 During her intervention at today's meeting, Minister Valdivia highlighted the importance of the event, adding: "The use of explosive weapons in populated areas is an urgent issue that forces the international community to adopt measures that will generate a framework of protection and security for people who suffer the consequences of the use of these weapons".
The bombing of towns and cities has a devastating impact on civilians. In 2017, approximately 32,000 civilians were killed or injured by explosive weapons, mainly in Syria, Iraq, Afghanistan, Pakistan and Yemen.
"We are facing a discouraging and critical scenario that demands immediate responses from the international community," said the Minister, who also added that for our country this is a preponderant issue: "We are a peaceful country that has decidedly opted for globalization and for a world order that - to be legitimate - must be progressively governed by multilaterally negotiated rules. Likewise, Chile has a great commitment to human rights and compliance with international law".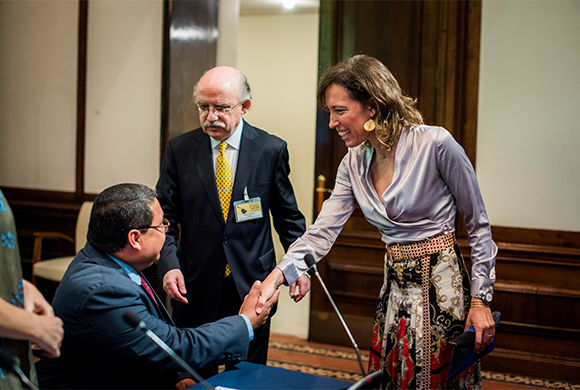 In this line, the Minister (S) stressed: "That is why we are pleased that this conference can be held in our country. We consider it important that the countries of the region be able to take concrete actions and measures that have as their ultimate objective the protection of persons in armed conflict. We hope that this conference will be useful and fruitful, and that it will help us to achieve that objective".
Artículos relacionados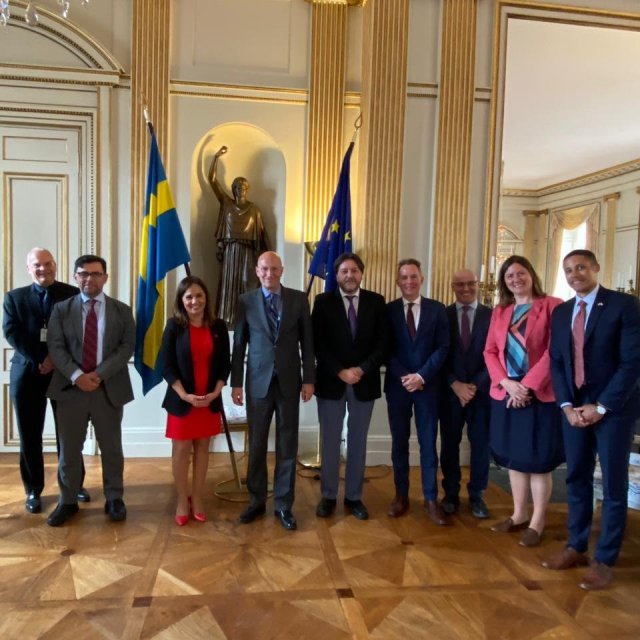 Miércoles, 31 de mayo de 2023
Subsecretaria Gloria de la Fuente encabeza consultas políticas entre Chile y Suecia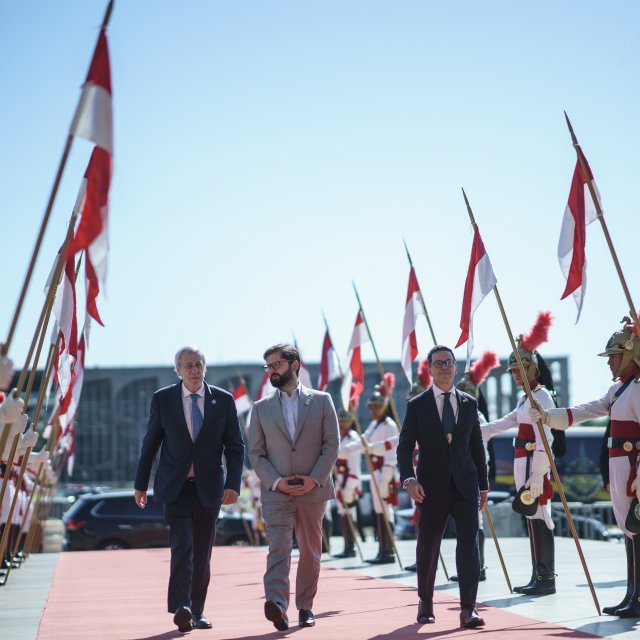 Martes, 30 de mayo de 2023
Canciller van Klaveren participa en la Reunión de Presidentes de los Países de América del Sur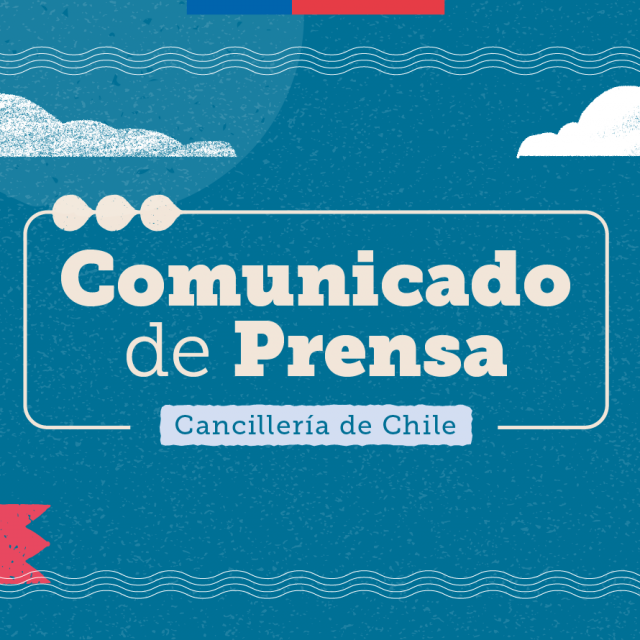 Martes, 30 de mayo de 2023
Presidente Gabriel Boric designa nuevos embajadores en Dinamarca y Trinidad y Tobago