Minister Ampuero addressed Chile's defence in The Hague with the Council of former Foreign Ministers: "We have received a resounding, very strong support"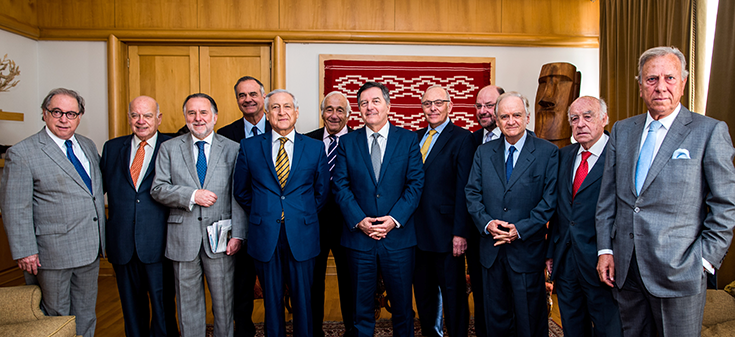 Wednesday, March 14, 2018
Foreign Minister Roberto Ampuero met today with the Council of Former Foreign Ministers, with whom he discussed the final details of Chile's defence of Bolivia's claim in The Hague in the case of "Obligation to Negotiate Access to the Pacific Ocean".
"All the former Chancellors came to meet with this Minister and the Agent in The Hague, Claudio Grossman, in order to share their experience, to make known their visions of what we are facing," he said.
The Secretary of State highlighted the transversal support given by all his predecessors to the defence of Chilean interests. "We have received a resounding, very strong support for what Chile has done" and added that "behind all this is expressed the unity of the country".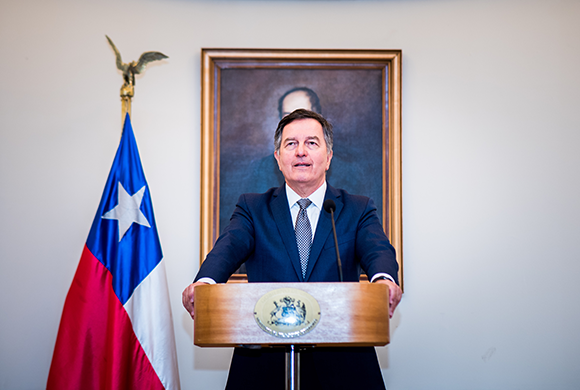 Minister Ampuero stressed that "the Chilean team's preparation to defend our interests in The Hague is solid, coherent, has the backing and strength of history, facts, law and, in addition, the support of the vast majority of Chileans".
In addition, he pointed out that in this case "there is no dispute over the territorial integrity or sovereignty of Chile, nor the handing-over of Chilean territory. Not a single centimetre of Chilean territory is at stake here. No one can force us to give up our territory, which belongs to our sovereignty".
The Chancellor also informed that tomorrow he will meet with the parliamentarians who are part of the Chilean delegation that will accompany the team that will defend the country before the International Court of Justice. "It is a cross party procession of people of different political sensibilities who express through this trip and this presence in The Hague, the identification of Chilean society with the positions we have expressed".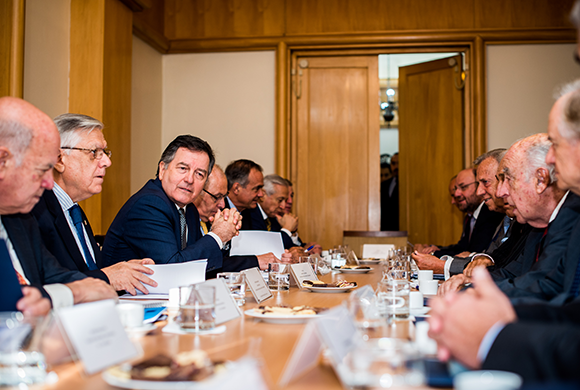 The meeting was attended by former Foreign Ministers Juan Gabriel Valdés, José Miguel Insulza, Mariano Fernández, Ignacio Walker, Heraldo Muñoz, Miguel Schweitzer, Alfredo Moreno, Alejandro Foxley, Carlos Figueroa and Hernán Felipe Errázuriz. Chile's Agent Claudio Grossman was also present at this meeting.
Artículos relacionados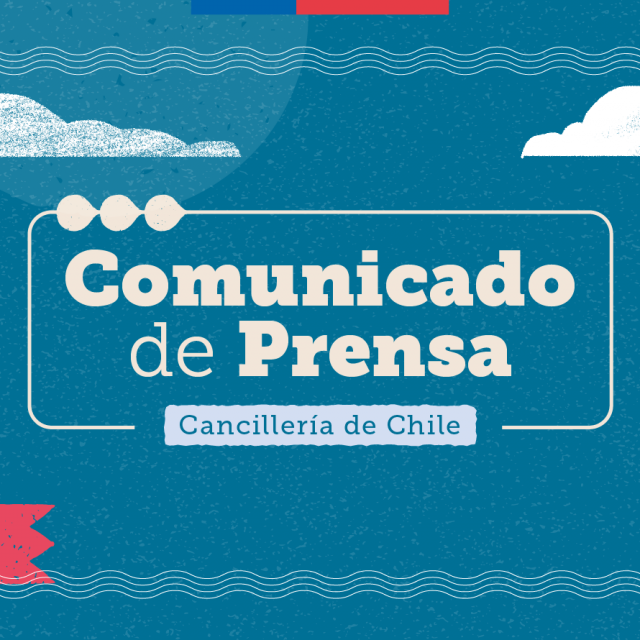 Martes, 4 de octubre de 2022
Chile fue electo para el Consejo de la Organización de Aviación Civil Internacional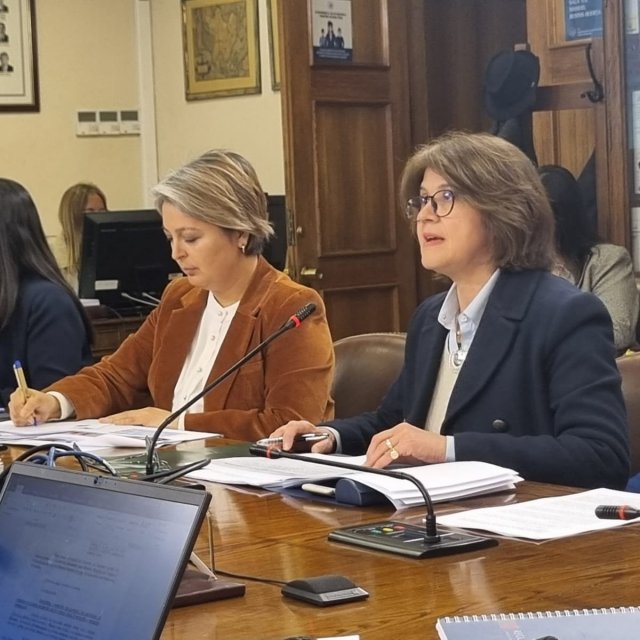 Martes, 4 de octubre de 2022
Comisión de Relaciones Exteriores de la Cámara de Diputadas y Diputados aprueba el Convenio 190 de la OIT