Este artículo tiene más de 3 años
Foreign Minister Muñoz presents a series of measures to modernize public services for both Chileans and foreigners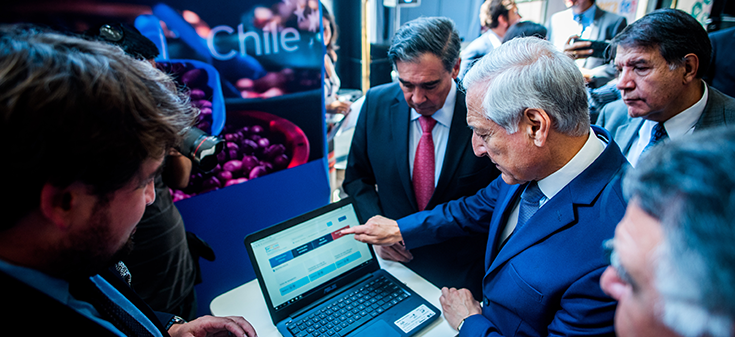 Within the framework of the modernization that is under way in the Ministry of Foreign Affairs to benefit the nationals and foreigners who daily require its services, the Minister of Foreign Affairs, Heraldo Muñoz, launched a series of measures developed by the General Directorate of Consular Affairs and Immigration, which account for these efforts.
The first is the travel safety recommendations for the 50 tourist destinations most visited by Chileans. These relate to practical issues, such as whether or not a visa is required, cultural and idiosyncratic aspects, which can be useful to tourists during their stay in the countries they visit. According to information provided by the Undersecretary of Tourism, in the third quarter of 2017, Peru is the preferred destination for Chileans (742,663 tourists), followed by Argentina, (740,122), the United States (228,617), Brazil (176,922), Mexico (74,782) and Colombia (74,072).
These recommendations are available in the first mobile application of the Foreign Ministry, which guides Chileans traveling abroad and foreigners visiting Chile as tourists. It is characterized by providing general recommendations depending on the duty station, facilitating contacts with consular networks and providing general guidance on the procedures to be followed in an emergency situation. It can be downloaded from any Android or Iphone mobile phone by typing CLVacontigo and can be navigated even offline.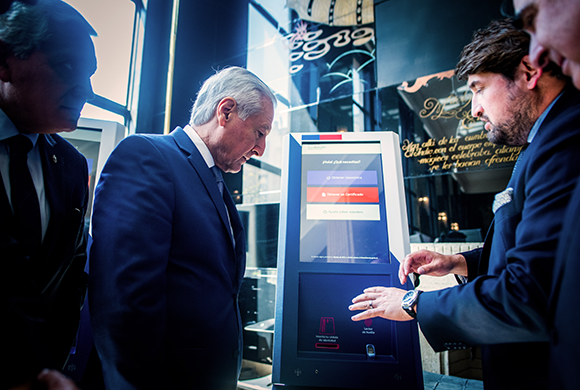 "There are 50 countries to which Chileans are increasingly traveling on vacation or at other times of the year, so in an increasingly interdependent world we have to have fast, digital services that are available for our compatriots traveling abroad," said Foreign Minister Muñoz.
In order to take advantage of the technology to reach places where there are no Chilean consulates, the Minister also announced the installation of self-service totems. These are machines, such as ATMs, which offer an automated information and processing system, coordinated with the network of state services.
"These digital totems are going to be available for any Chilean resident or traveling around the city and they will even be able to obtain documents, certificates, putting their Rut, their information," explained the Secretary of State.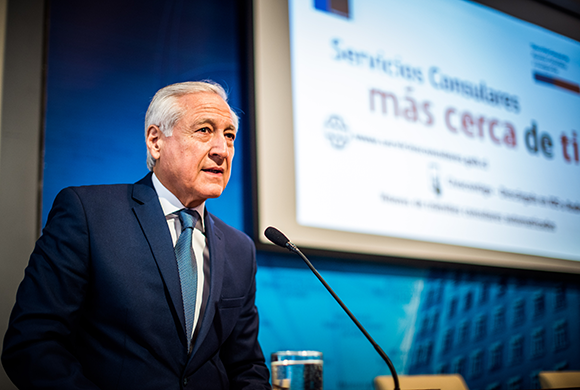 Finally, the Minister presented a microsite of consular services, whose focus is to make visible the procedures most demanded by users in this Secretariat of State. In just one click you can review information related to, for example, legalization of documents, birth, marriage or death registrations, visas, apostilles, among others. "These are going to be very valuable instruments for Chileans. We are in the digital age and we have to be at the forefront of that and deliver these services," the authority added.
For his part, the Director General of Consular Affairs and Immigration, Ambassador Carlos Appelgren, stressed that the technological advances must go directly to the benefit of people. "We are very proud and happy to be at the forefront of these innovations, which undoubtedly allow us to make life easier for those who travel or live abroad and to ease the high demand for care at our consulates. The application, the totem and the website have that purpose and for this reason, I want to invite all our nationals to visit our social networks and occupy these services that were thought for you", he said.
Artículos relacionados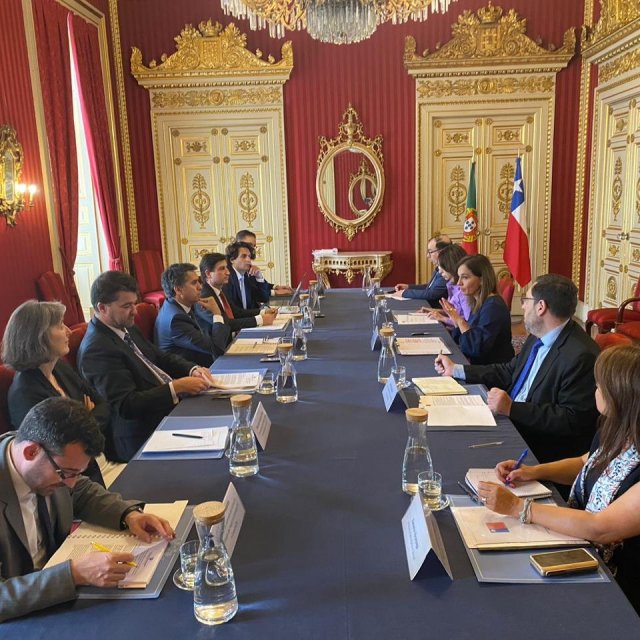 Lunes, 29 de mayo de 2023
Subsecretaria Gloria de la Fuente encabeza V Ronda de Consultas Políticas entre Chile y Portugal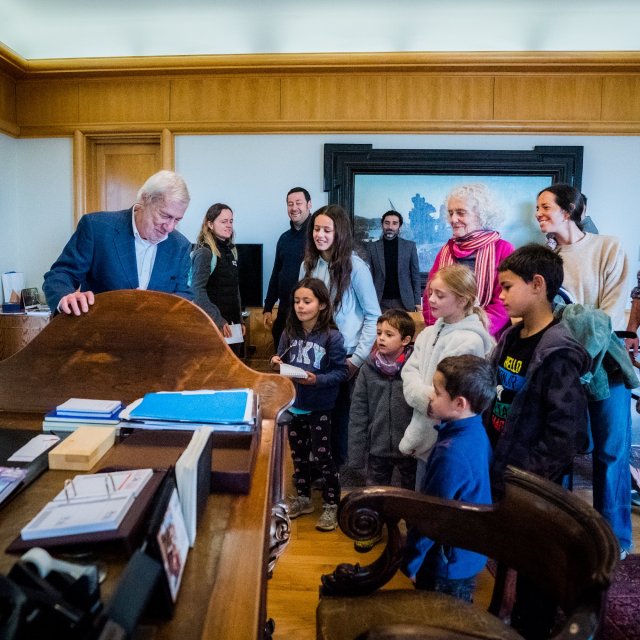 Domingo, 28 de mayo de 2023
Cientos de personas recorrieron la Cancillería en el Día de los Patrimonios