Este artículo tiene más de 3 años
Foreign Minister Ampuero accompanies President Piñera on a visit to Brazil and confirms 2+2 in August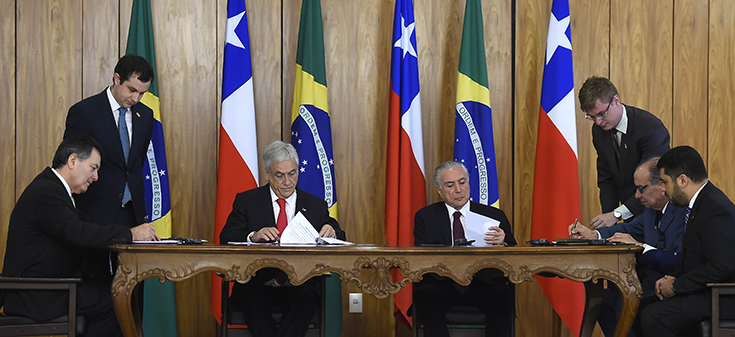 The Minister of Foreign Affairs, Roberto Ampuero, described as "very substantial" the State visit that the President of the Republic, Sebastián Piñera, made today in Brazil, which included an extended working meeting between the President and his Brazilian counterpart, Michel Temer, at the Planalto Palace in Brasilia.
At the meeting, which was attended by Foreign Minister Ampuero, the authorities agreed to intensify trade between the two nations, which in 2017 exceeded 9 billion dollars. The leaders also agreed to work towards greater cooperation in culture, science, education and services.
After the meeting, both leaders announced the beginning of negotiations on a Free Trade Agreement (FTA) focused on tariff liberalization, in order to modernize the existing bilateral relationship between the two countries. This agreement, whose process is expected to be completed this year, will seek to incorporate standards on trade facilitation, regulatory issues, e-commerce and trade in services in others.
"Brazil is extremely important for Chile. It is one of the great countries of the world, with a population of more than 210 million people, it is an international giant and it is the country where most Chilean investments exist," said the Foreign Minister.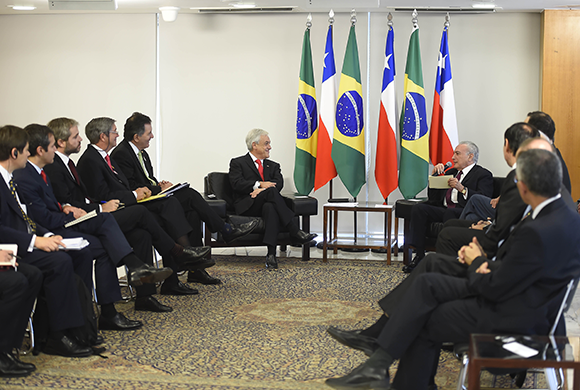 It should be noted that Brazil is Chile's main trading partner in Latin America. Trade in 2017 was US$ 9,026 million, with exports of US$ 3,413 million. It is also the leading destination for Chilean investments abroad, with US$32 billion between 1990 and 2017, equivalent to 28% of Chilean capital in the world.
In addition, a public procurement agreement was signed between Chile and Brazil that will establish a common framework of principles and rules for their bilateral trade in this area, with a view to expanding trade opportunities under conditions of transparency, equality and non-discrimination, which will promote economic growth in both countries, as well as stimulating bilateral investment, competitiveness of their companies in global markets and efficiency on the part of public purchasing entities.
Minister Ampuero also confirmed the implementation of the 2+2 consultation mechanism, composed of the Ministries of Foreign Affairs and Defence of both countries, which will take place in August.
The Secretary of State also highlighted Brazil's commitment to move forward with the construction of a bioceanic passageway that will link Mato Grosso with the ports of northern Chile, also passing through Paraguay and Argentina. "That is real integration, we want Chile's foreign policy and the integration that Chile has and is developing with other countries, in this case with Brazil, to be measurable for Chileans, they can feel it, they can feel its impact in their cities, in their regions and also in the quality of their lives," emphasized the Foreign Minister.
Artículos relacionados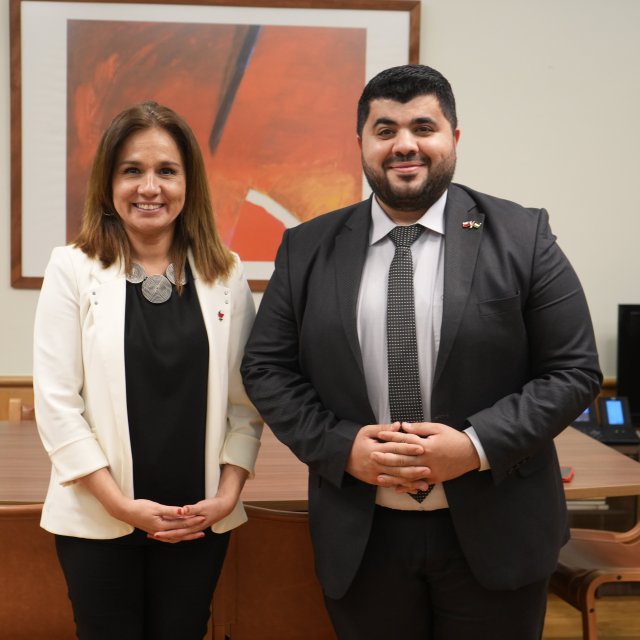 Jueves, 08 de junio de 2023
Subsecretaria Gloria de la Fuente se reúne con diplomático palestino de intercambio en Chile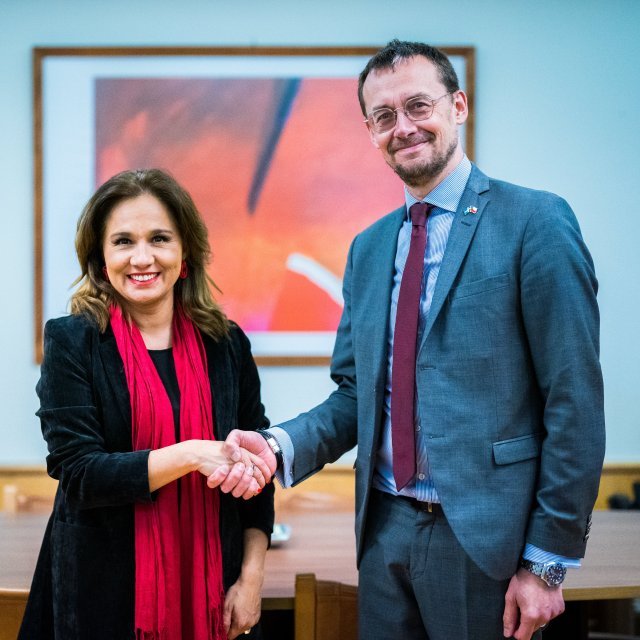 Viernes, 09 de junio de 2023
Subsecretaria Gloria de la Fuente se reúne con embajador de Suecia en Chile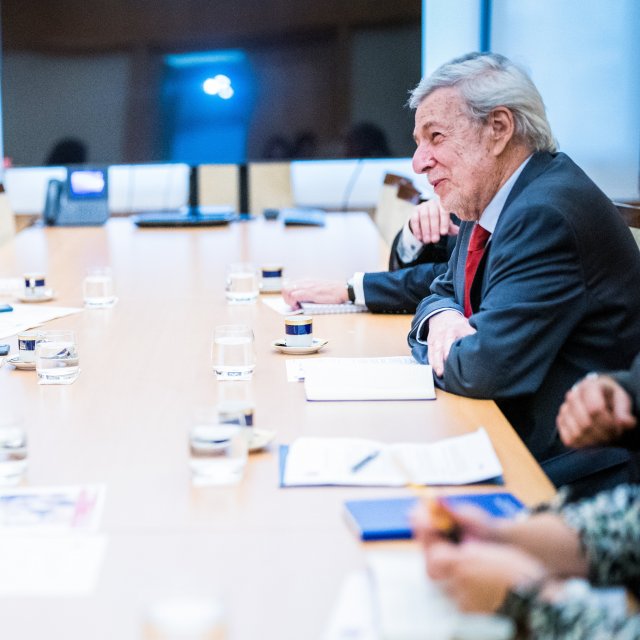 Viernes, 09 de junio de 2023
Canciller recibe a ministro de Educación