Este artículo tiene más de 3 años
Chile signs commitment to prevent plastics from becoming garbage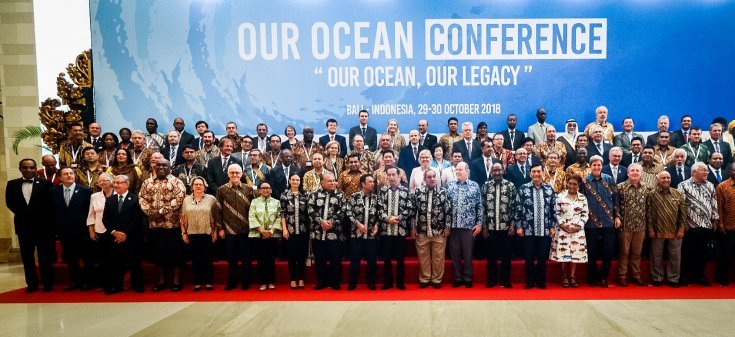 The Minister of Foreign Affairs, Roberto Ampuero, signed today, within the framework of the Our Ocean Conference, held in Bali, Indonesia, the Global Commitment for a New Plastic Economy (New Plastic Economy Global Commitment), an initiative of the Ellen MacArthur Foundation in collaboration with the United Nations, which promotes the transition to a circular economy for plastics, which seeks to make them always recyclable and thus prevent them from becoming waste.
Signatories to this global commitment become part of a network of business and government leaders who are recognized globally as pioneers in the shift to a circular economy for plastics. Countries that are also part of this initiative include the UK, France and Australia.
To date, more than 290 organisations, which produce 20% of all plastic packaging in the world, have signed this commitment, which seeks to create a "new normal" for plastic packaging. The targets will be reviewed every 18 months and will be increasingly ambitious. Companies signing the pledge will publish annual data on their progress to help drive the process and ensure transparency.
"The aim of participating in Our Ocean is to share experiences with leading countries and organizations in caring for the environment and safeguarding the marine ecosystem," said the Minister. "We are here to find out what they are doing in the rest of the world to safeguard our oceans and combat climate change. These are key objectives not only for the well-being of Chileans, but also for our country to move towards a path of sustainable development," he added.
In addition, he stressed that "foreign policy must have concrete results and benefits for our citizens. We want to invite Chileans to be part of ocean conservation and highlight the relevance that our country has today at the international level in this area.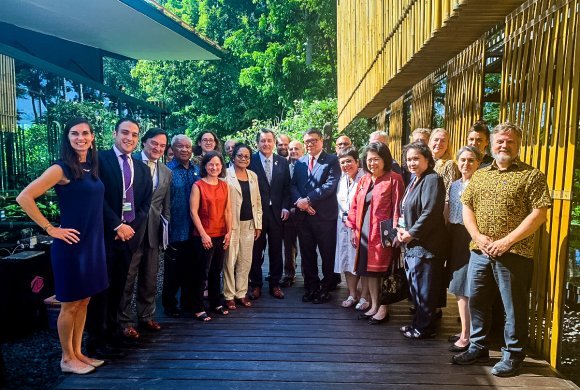 As part of his participation in Our Ocean, the Minister also participated in the High-Level Event "Share Experiences and Opportunities for Securing Climate Goals Through Building Ocean Resilience". The Chancellor led the dialogue with Susan Ruffo of the Ocean Conservancy Foundation.
He then travelled to the Nua Dusa Convention Center where he participated in the official opening of the Our Ocean event, which was led by the President of Indonesia, Joko Widodo.
At the end of the day he held a working meeting with the CEO of the Oceana NGO, Andy Sharpless and a bilateral meeting with the Norwegian Minister of Foreign Affairs, Ine Eriksen.
"During the day we have received a series of recognitions for our country's role, we are proud of what we have achieved in terms of ocean preservation and we know we can go further," concluded the Chancellor.
Artículos relacionados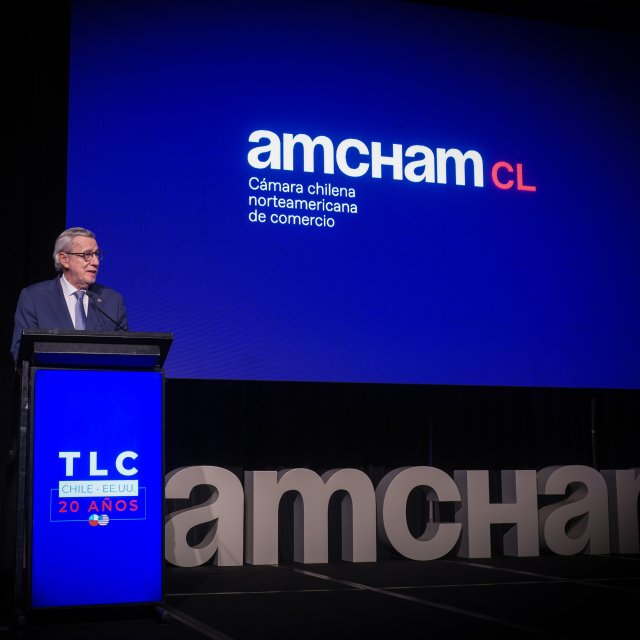 Martes, 06 de junio de 2023
Canciller van Klaveren participa en conmemoración de los 20 años del TLC Chile-Estados Unidos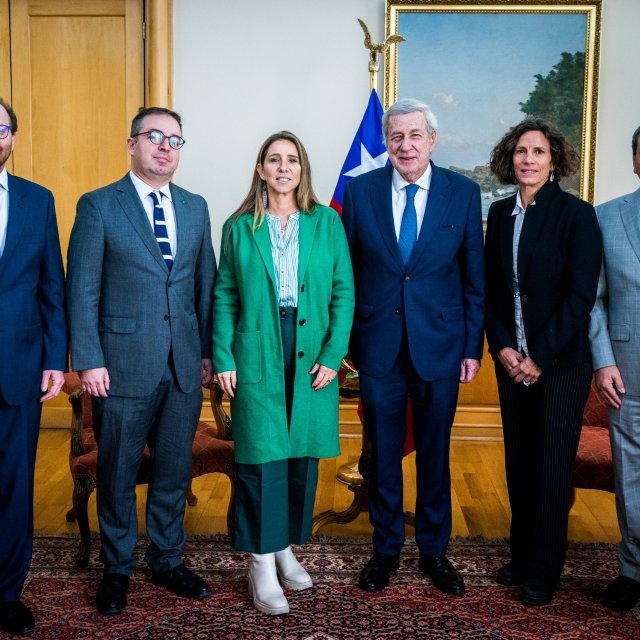 Martes, 06 de junio de 2023
Canciller Alberto van Klaveren se reúne con el Comité Representativo de las Entidades Judías de Chile