Este artículo tiene más de 3 años
Chancellor visits Arica, Socoroma and Putre on first day of tour in the north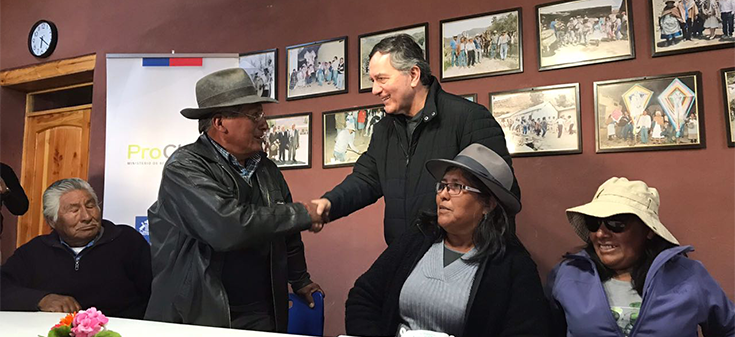 An intense agenda was held today by the Minister of Foreign Affairs, Roberto Ampuero, on his first day in the Region of Arica and Parinacota. The visit is part of a tour that includes Arica and inland towns, which will culminate on Friday in Antofagasta.
"We are very interested in the extreme regions of Chile, they are strategic for the country and it is where national and international politics are linked," said the minister. "There are many people who are making homeland in very remote places, there are many enterprising people, with a lot of initiative, whom we are supporting and will continue to support so that they can be incorporated through their products and what they are doing to what is the international and world economy," said the Minister, pointing out that foreign policy must have concrete benefits for citizens.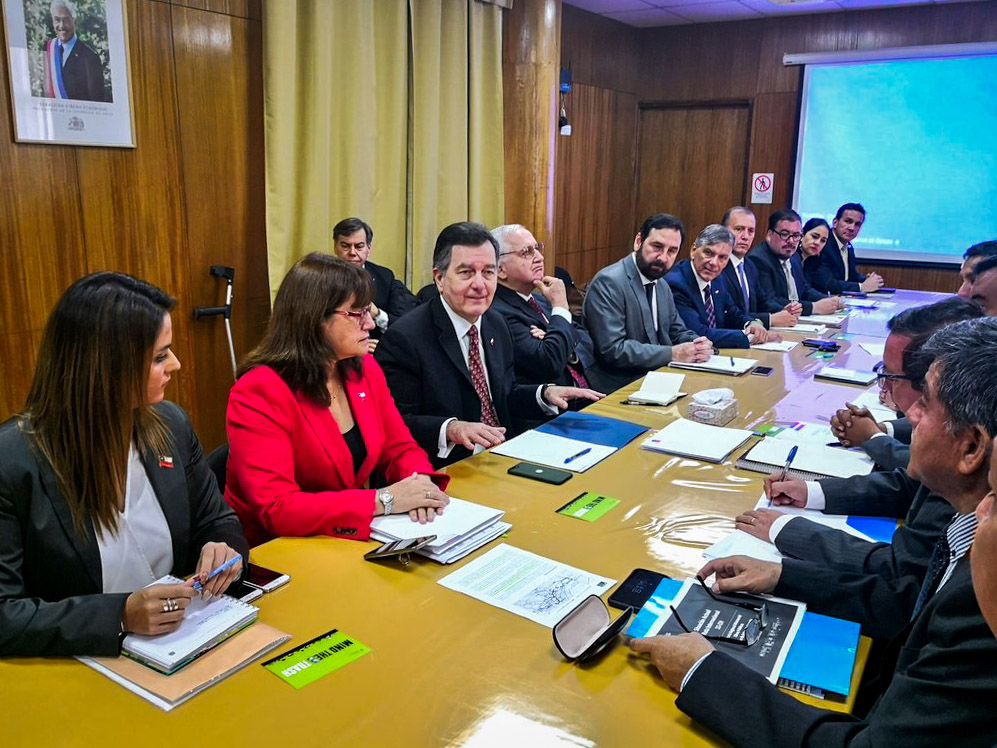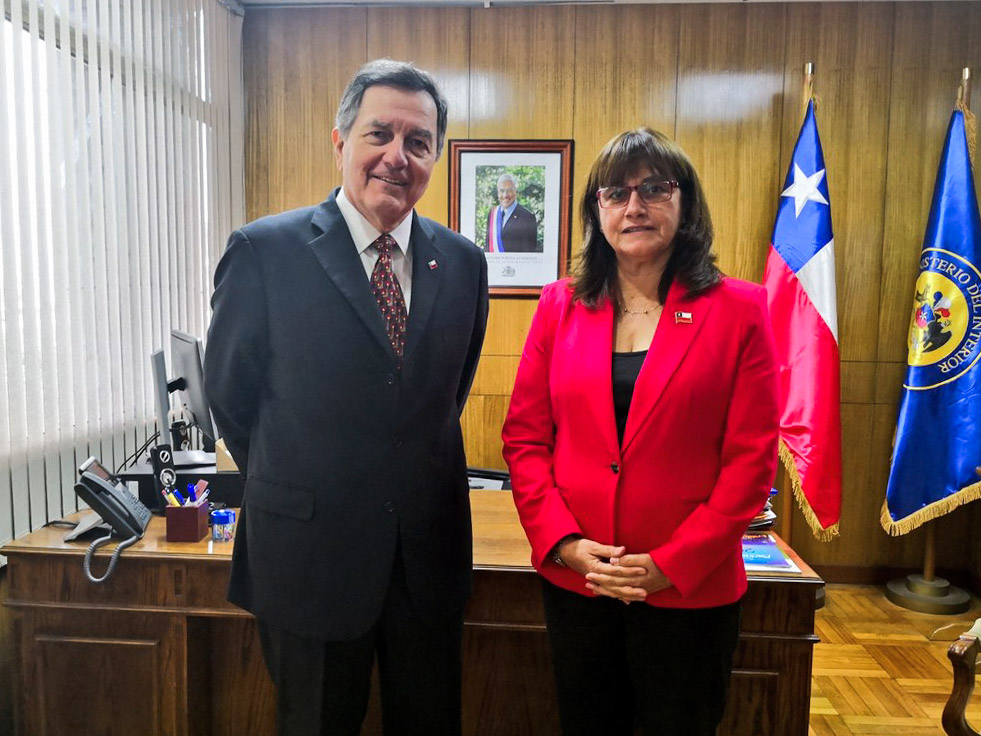 The Chancellor's activities began with a meeting with the Mayor of Arica and Parinacota, Maria Loreto Letelier, together with the regional cabinet. The Minister told them that for the Chilean government, support for extreme regions is a priority. The Secretary of State was accompanied by the Director of Regional Coordination, Ambassador Konrad Paulsen and the Coordinator of the Ministry of Foreign Affairs in the Arica and Parinacota Region, Ambassador Gabriel Zepeda.
Subsequently, Minister Ampuero visited the Port of Arica and met with the President of the Arica Port Company, Francisco Javier González. "It's a very active port. 80% of its cargo depends on Bolivian cargo. It is a very efficient port, Bolivians prefer to import and export their products through this port and, in that sense, I wanted to make sure how it is working, what are the modernization programs they have, expansion and improvement of their service," he said.
In addition, he visited the Colón 10 Museum, where the Nomination File for the Chinchorro Settlements was presented to UNESCO, so that they may be declared cultural heritage of humanity. The activity was also attended by the Minister of Culture, Alejandra Pérez.
"We as Chileans are deeply moved and honoured to be able to support this initiative, because it shows us something that has to do with our past, with our deep identity, with our feelings and cultural roots," said the Chancellor.
Then he visited the collaborative workspace Waki Labs, where different companies and entrepreneurs share knowledge and different disciplinary perspectives to face the challenges of the desert, which is supported by the regional office of ProChile and Corfo.
"I am very impressed by the products I have seen, by what they have developed in innovation and based on something that has this area in primary form: the sun, solar energy. I see very young people, with a lot of initiative, with a lot of ideas, with a lot of knowledge and a lot of desire to do things and they are doing them. They are not just projects, they are realities already," he said.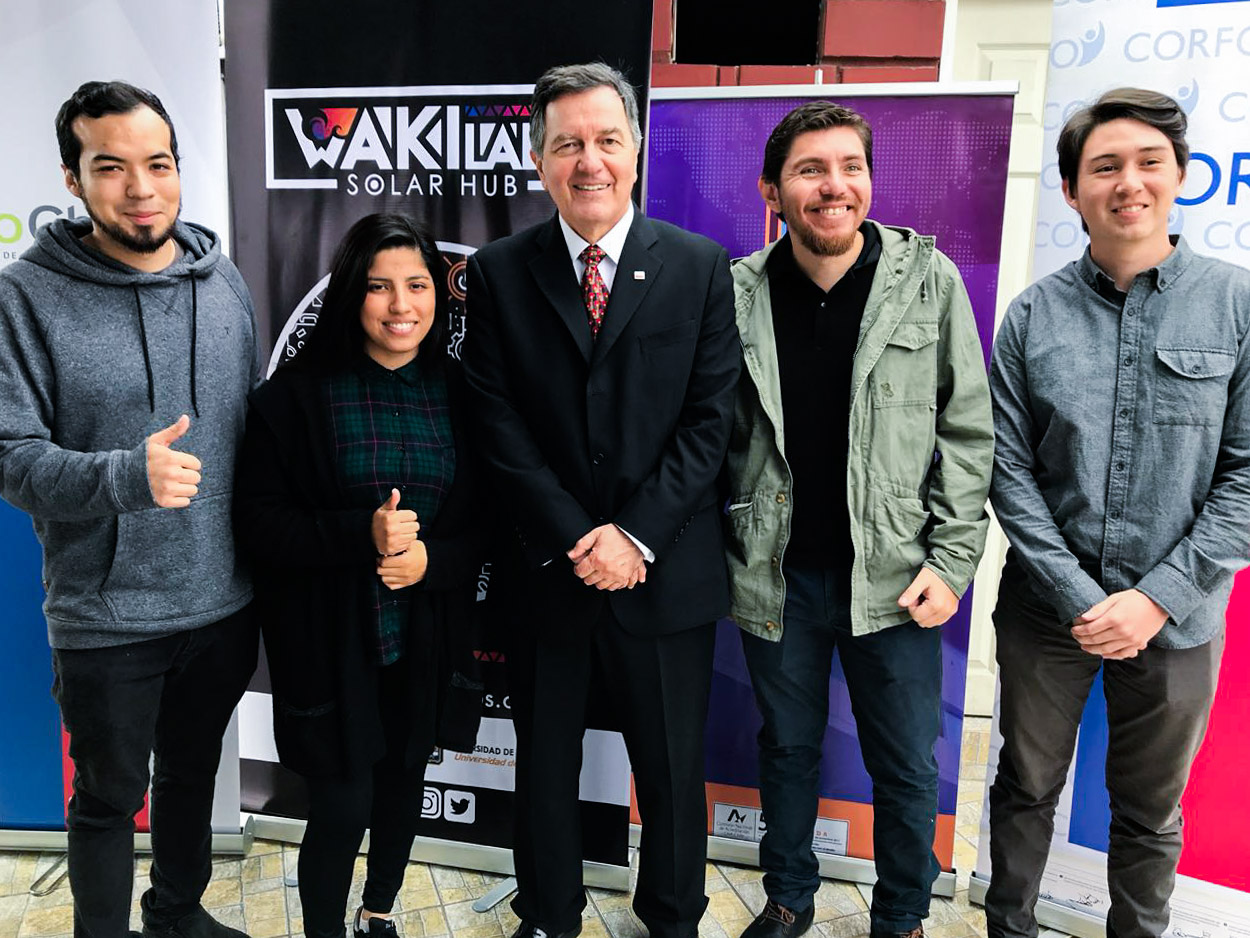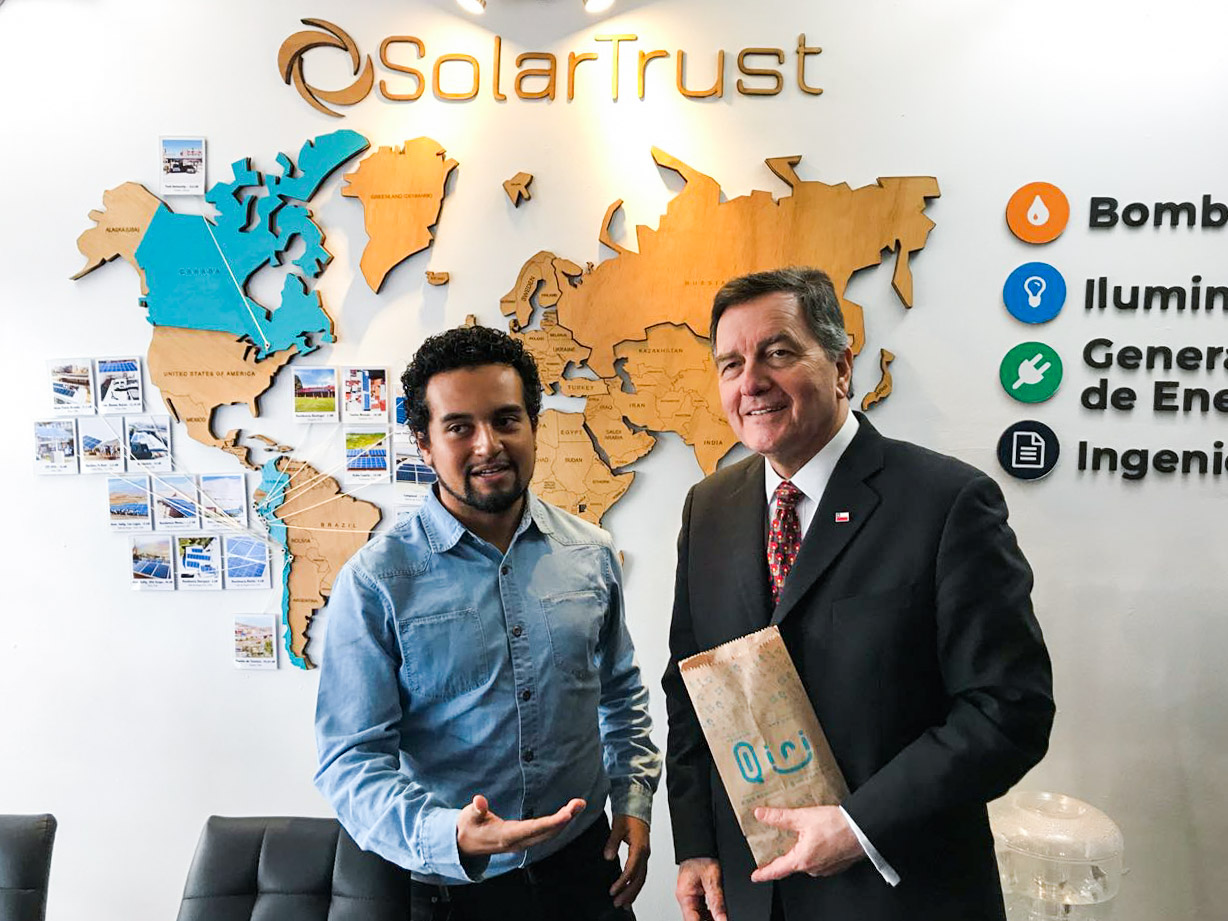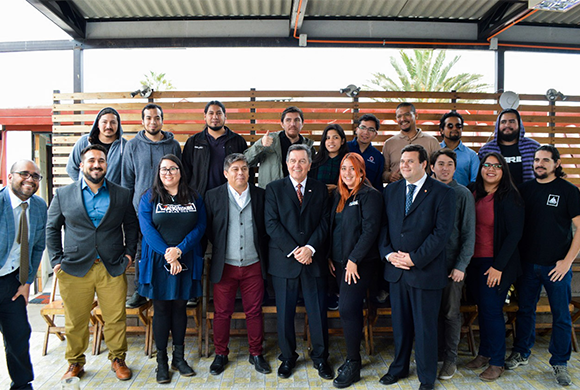 "Our job is also to help SMEs, small and medium-size companies, to project themselves into the world, based on the experience that Chile has accumulated and that in this case the Ministry of Foreign Affairs, through ProChile, has made available," he added.
Later, the Minister went to Socoroma, a town located one hour from Arica and more than 3,000 meters above sea level, where he met with the members of the Oro Verde oregano cooperative. Along with listening to the different concerns of the nine local producers, he announced that the Ministry of Foreign Affairs, through ProChile, will finance the fair trade certification process for this cooperative, which will help them to internationalize their product and export it to markets such as Europe, the U.S. and Canada.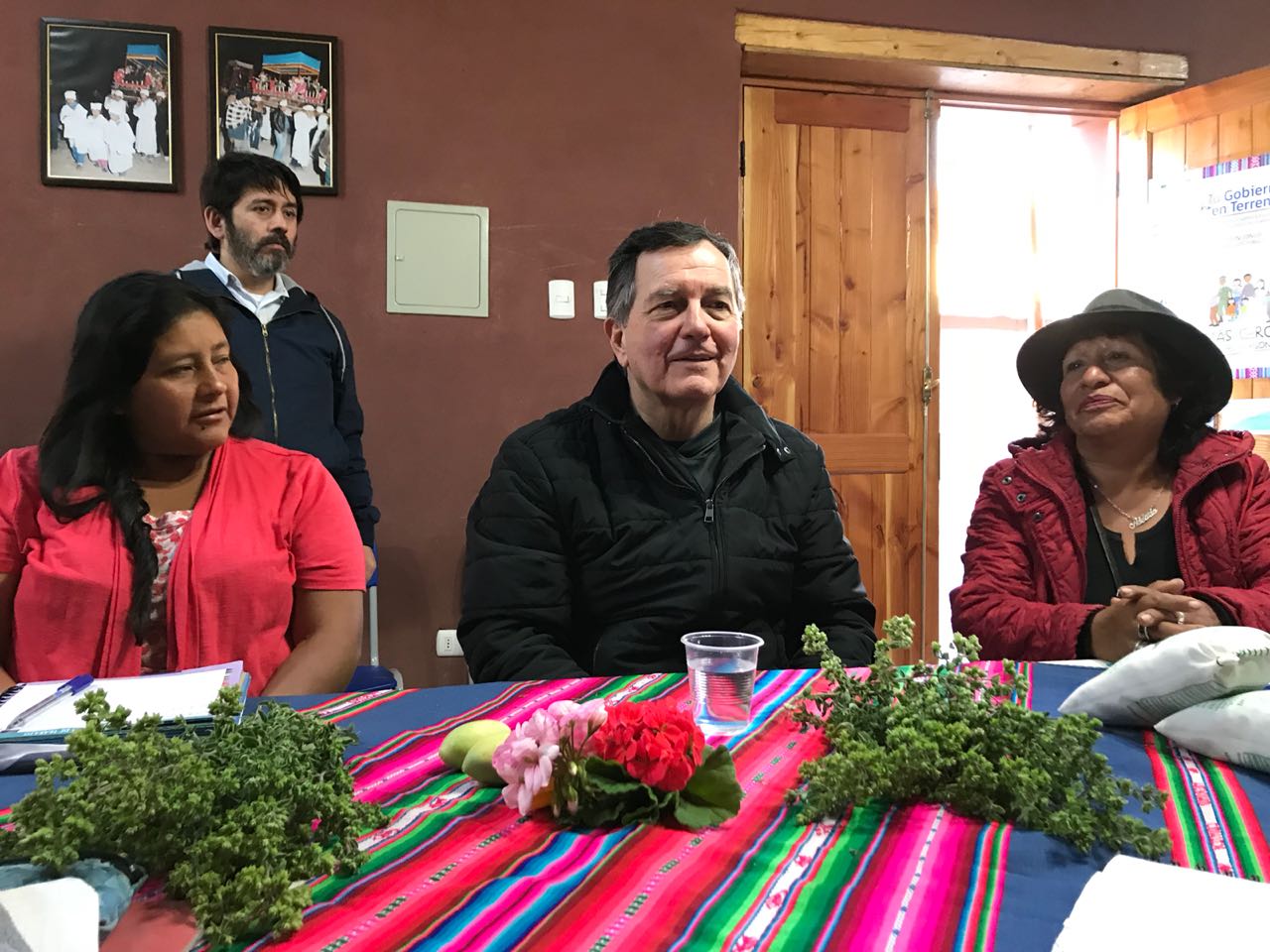 Today's activities ended with a visit to the town of Putre, 30 kilometres from Socoroma. There, the Minister held a meeting with Mayor Maricel Gutiérrez and a dialogue with the Municipal Council and the community.
Tomorrow, meanwhile, Minister Ampuero will visit the town of Visviri, Chile's northernmost town.
Artículos relacionados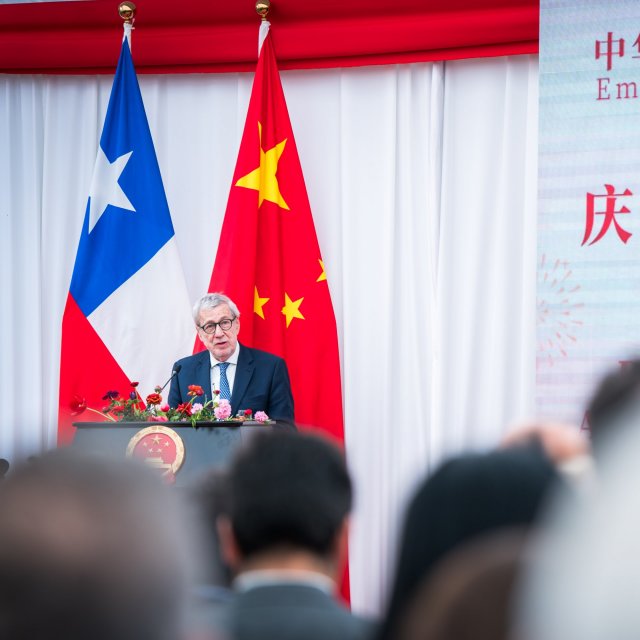 Jueves, 28 de septiembre de 2023
Canciller participa en acto de conmemoración del aniversario de la fundación de la República Popular China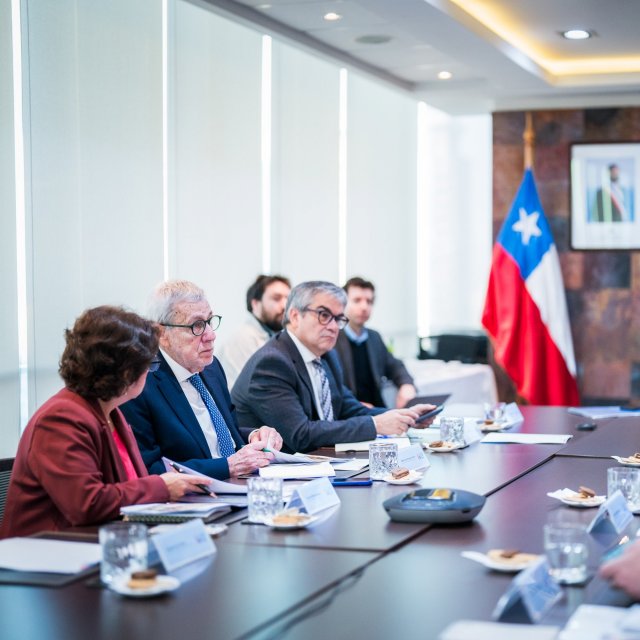 Jueves, 28 de septiembre de 2023
Canciller participó en sesión del Consejo Estratégico de Litio y Salares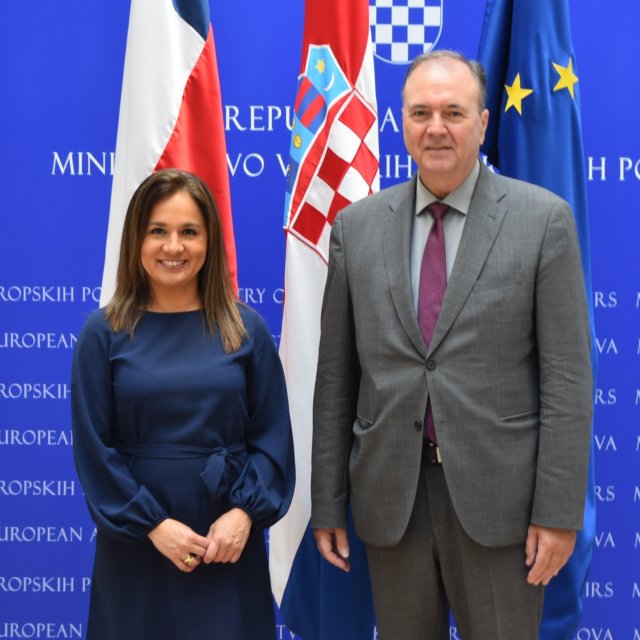 Jueves, 28 de septiembre de 2023
Chile y Croacia realizan consultas políticas y logran avances en diversos acuerdos