Undersecretary Valdivia welcomes cueca champions living in Australia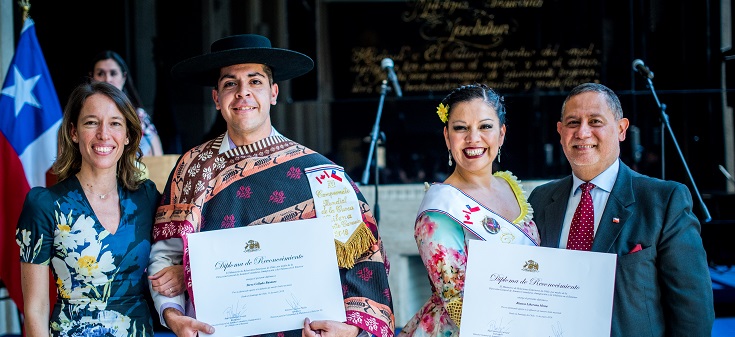 The Undersecretary of Foreign Affairs, Carolina Valdivia, together with the Director General of Consular Affairs, Immigration and Chileans Abroad, Raúl Sanhueza, received the Chileans living in Australia, Bianca Liberona and Steve Collado, winner couple of the Toronto 2018 cueca championship.
In a brief ceremony at the José Miguel Carrera building, the Undersecretary valued the work to maintain Chile's cultural heritage, "we want to emphasize that the vocation to transmit our national culture and dance are more present than ever in our youth, not only in Chile, but also in our compatriots living abroad".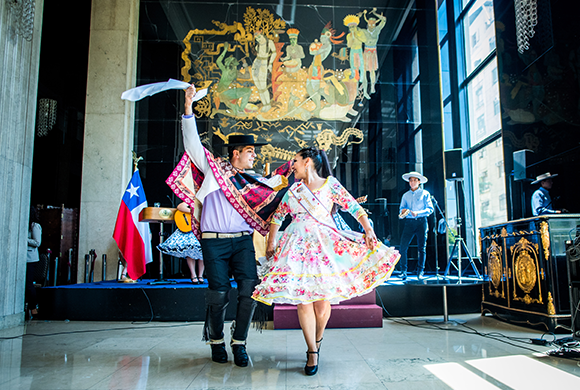 Bianca Liberona and Steve Collado participated last September in the Cueca World Championship held in Toronto. The couple lives in Australia and during the month of January they will have several presentations in Chile, among them, in the Huaso de Olmué Festival.
"We dance with a lot of feeling and with all our heart. It's very exciting to be here and represent Chileans living abroad" said Bianca, who has lived in Australia for more than 20 years. While for Steve, who is the son of Chilean parents, it's a dream come true to dance in front of the Foreign Ministry authorities, "it was a privilege and an honor, it's something I didn't even imagine in my dreams," he said.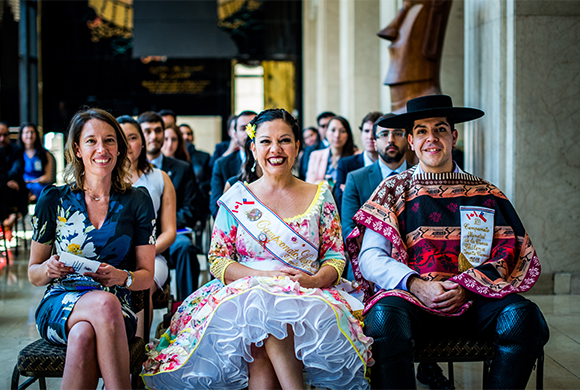 Related articles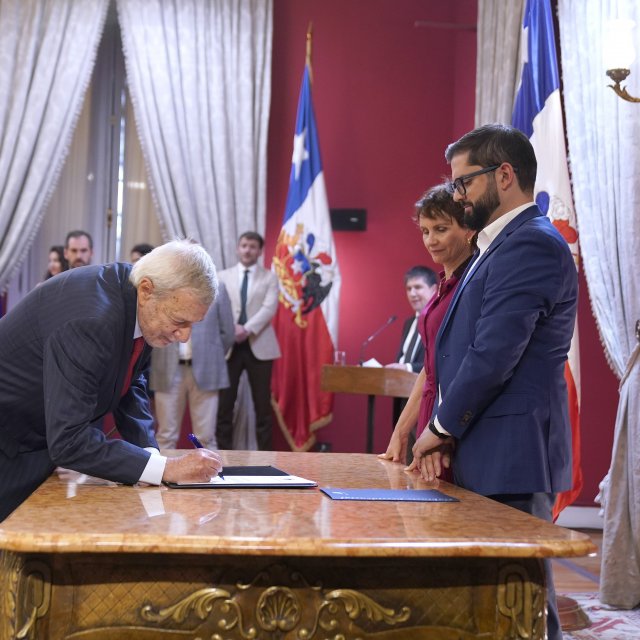 Friday, March 10th 2023
Alberto van Klaveren takes office as Foreign Affairs Minister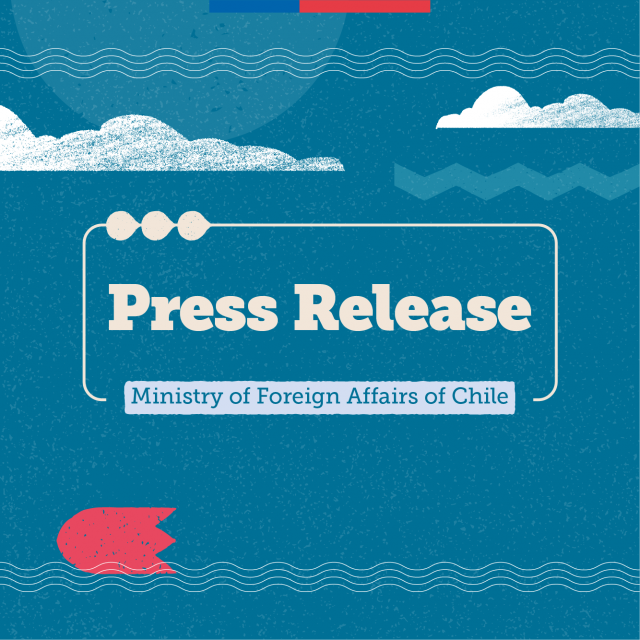 Thursday, March 9th 2023
Chile formalizes its proposal to host the Secretariat of the United Nations BBNJ treaty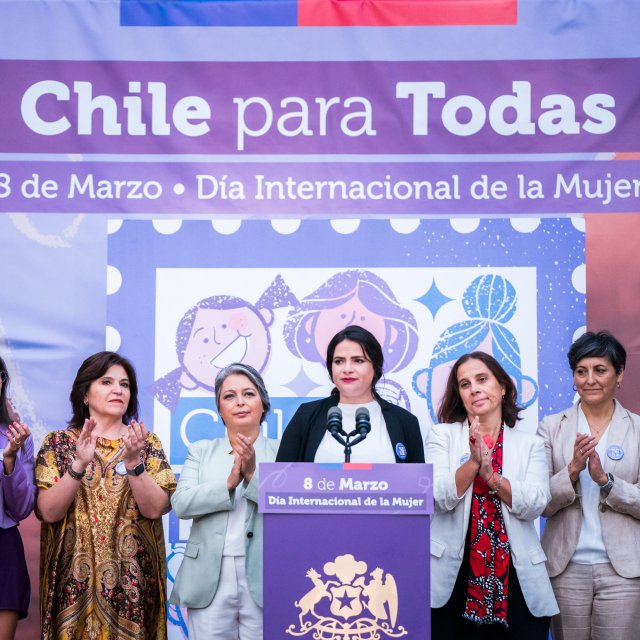 Wednesday, March 8th 2023
Minister Antonia Urrejola participates in presidential ceremony to commemorate International Women's Day