Undersecretary Valdivia inaugurated UNFCCC Climate Change Workshop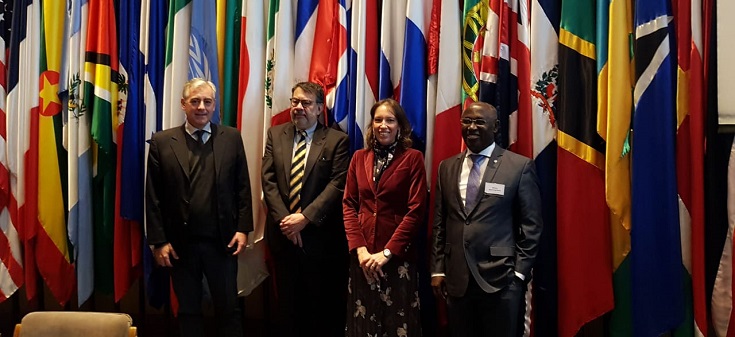 The Undersecretary of Foreign Affairs, Carolina Valdivia, opened the Knowledge Creation Workshop in Latin America and the Caribbean. The workshop sought to maximize the positive effects and minimize the negative impacts of the respond measures to climate change.
The activity –carried out by the Secretariat of the United Nations Framework Convention on Climate Change, the International Labour Organization and with the support of the Chile´s Government–, was framed under the Secretariat's work to build knowledge and capacities in countries on this matter.
In her intervention, the Undersecretary referred to the importance of achieving ambitious goals that respond with urgency to climate change. She also presented the work being developed by our Government to promote cleaner transport, the use of renewable energies and the strengthening of the role that forests have in reducing gas emissions.
Representatives of countries from Latin America and the Caribbean, as well as other regions of the world, and experts from various international organizations, attended the workshop.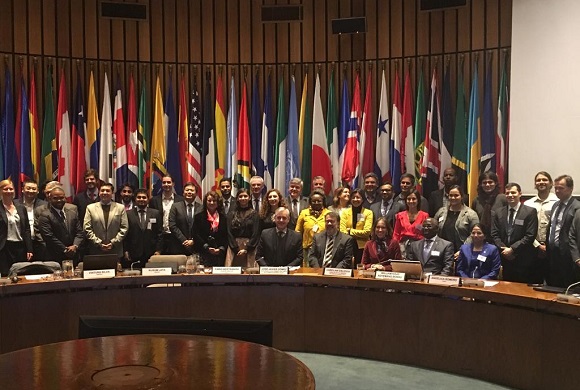 During the opening, the Undersecretary was accompanied by William Kojo Agyemang-Bonsu, Manager of the Mitigation and Transparency Support Subprogram of the Secretariat of the UNFCCC, who highlighted the work done through seminars, studies and regional workshops in the Impact of Response Measures topic developed in the Forum by Fabio Bertranou, Director of the International Labour Office for the Southern Cone of Latin America, who commented the importance of fair transition to the response measures; and by José Javier Gómez, representative of ECLAC, who expressed the importance of this type of events at regional level, since they allow the exchange of experiences and knowledge on the subject.
Finally, the Undersecretary invited the assistants to the next COP25, the largest global conference to address climate change, that will be held in Santiago on next December, and briefly commented on the coordination efforts being developed by the Government for these purposes.