The Chancellor met with the UN High Commissioner for Refugees, who thanked Chile's welcome to the Venezuelans

The Minister of Foreign Affairs, Teodoro Ribera, met with the United Nations High Commissioner for Refugees (UNHCR), Filippo Grandi, who is currently in Chile to learn about the migration that is taking place on the continent and in the country.
"The High Commissioner thanked Chile and the Chileans for receiving thousands of Venezuelans, also understanding the need to maintain the balance. He has expressed and reaffirmed his recognition and gratitude to our country", said the Foreign Minister at the end of the meeting.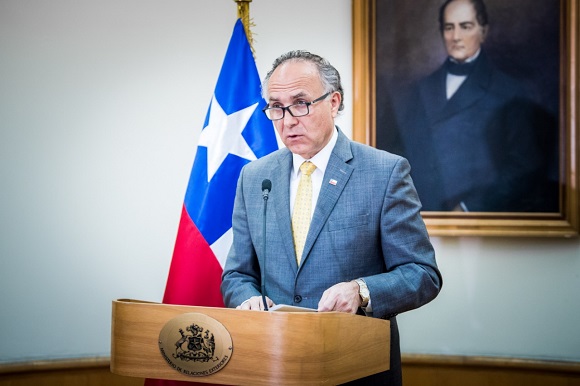 In the meeting they also highlighted the memorandum that Chile signed last Friday with the World Organization for Migration (IOM), which will allow the establishment of a visa processing center that will support the Chilean consulate in Lima, Peru. "The UNHCR doesn´t recall another crisis of this size in the continent. We have talked about the visa center that has been installed in Lima, about the humanitarian and reunification visas that are being granted by the Ministry of Foreign Affairs", said the Minister.
"In short, we have shared our joint concern about respect for human rights and the humanitarian work that must be done in these cases", concluded the Foreign Minister.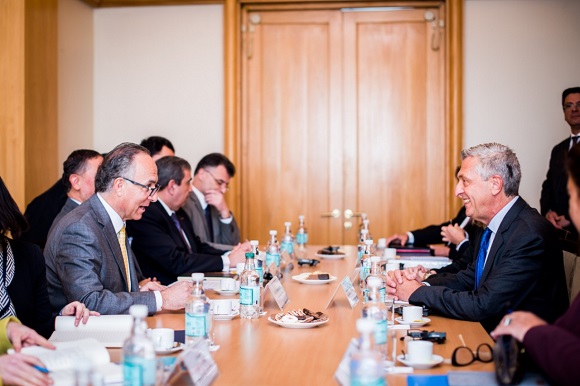 "I am very grateful for the welcoming I received by the Minister and by the Government in Santiago", said the UN High Commissioner for Refugees. "This visit is based on the context of Venezuelans migration, more than 4 million Venezuelans have fled the country in the last two or three years, and 10% of them are here in Chile. So, my visit is mainly to thank the Chileans and the Chilean government for having so generously welcomed the Venezuelans who have arrived", he added.
The office of the UN High Commissioner for Refugees was created in December 1950, at the end of World War II. It currently has the task of protecting and assisting refugees, with a presence in 130 countries around the world.
Related articles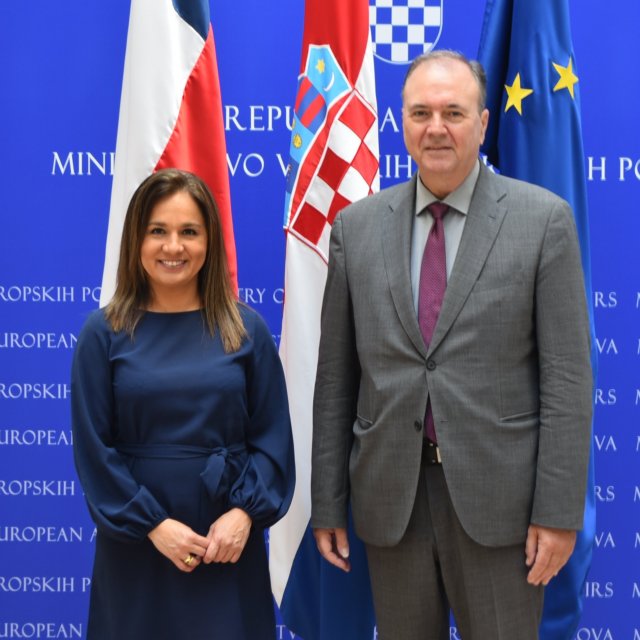 Thursday, September 28th 2023
Chile and Croatia hold political consultations and make progress on several agreements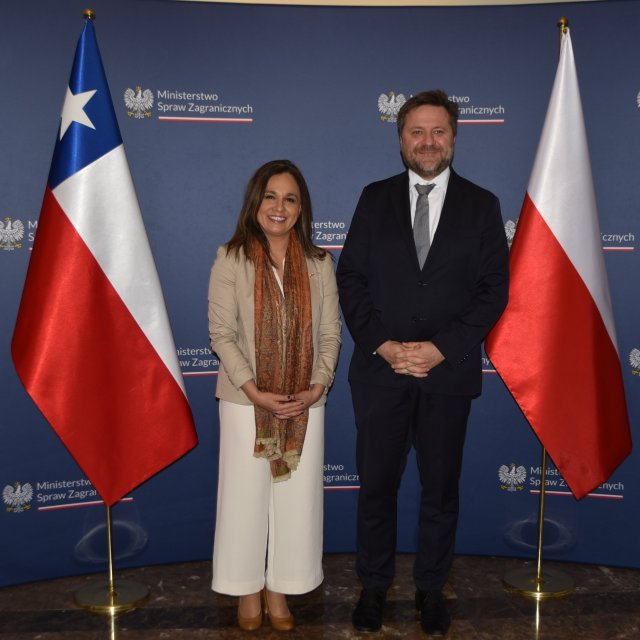 Tuesday, September 26th 2023
Undersecretary Gloria de la Fuente leads Political Consultations with Poland