President Piñera appoints new Chilean Ambassadors to Singapore and Malaysia

The Minister of Foreign Affairs, Teodoro Ribera, informed that the President of the Republic, Sebastián Piñera, has appointed as Ambassadors of Chile in Singapore and Malaysia the career ambassadors Ignacio Concha and Diego Velasco, respectively. Both have already received their respective approvals.
Ignacio Concha is a Political Scientist and a graduate of the Andrés Bello Diplomatic Academy. In addition, he studied at the Diplomatic School of Spain and took High Management Diplomas for Foreign Service Advisors, taught by the Catholic University of Chile. He has also studied History at the University of Chile.
Abroad, he has assumed functions in the Embassies of Chile in Spain, Venezuela, Argentina, Costa Rica and Guatemala, as well as in the General Consulates of Chile in Mendoza and New York. He also served in the Chilean Mission to the United Nations in New York. He was Consul General in Melbourne and Sydney, Australia, and in Gothenburg, Sweden.
In the Ministry of Foreign Affairs he has worked in the Directorate of European and North American and Caribbean Affairs. He also served in the Directorates of Multilateral Policy and Special Policy, and was Deputy Director of Consular Policy and Director of Consular Services.
At the time of his appointment, he was serving as Consul General of Chile in Shanghai.
Diego Velasco is a graduate of the Andrés Bello Diplomatic Academy. He has studied Negotiation and Marketing at the University of Chile; International Security at Flacso; Strategic Business Economic Program at the University of Asia Pacific, Manila; and UN Preventive Diplomacy for Peace.
During his career abroad, he has served in Indonesia, Singapore, the Philippines,Thailand and Malaysia, as well as Consul General in Melbourne. He was assigned to open the Chilean Resident Embassy in Kuala Lumpur and was part of the Chilean team of United Nations Observers to the Referendum for Self-Determination in East Timor. He was also assigned to Kenya.
In Santiago, he worked for ProChile and the former General Economic Directorate, and was the APEC-Chile Itinerant Coordinator. He was Deputy Director of International and Human Security, and Deputy Director of Asia Pacific, where he has been Chile's Focal Point for the Forum on Latin American-East Asian Cooperation (Focalae) and for Chile's entry into Asean.
At the time of his appointment he was serving as Consul General of Chile in Bariloche.
Related articles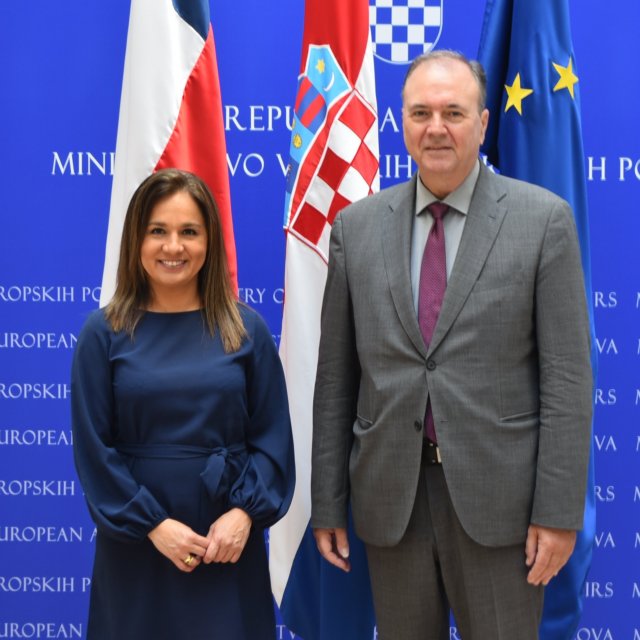 Thursday, September 28th 2023
Chile and Croatia hold political consultations and make progress on several agreements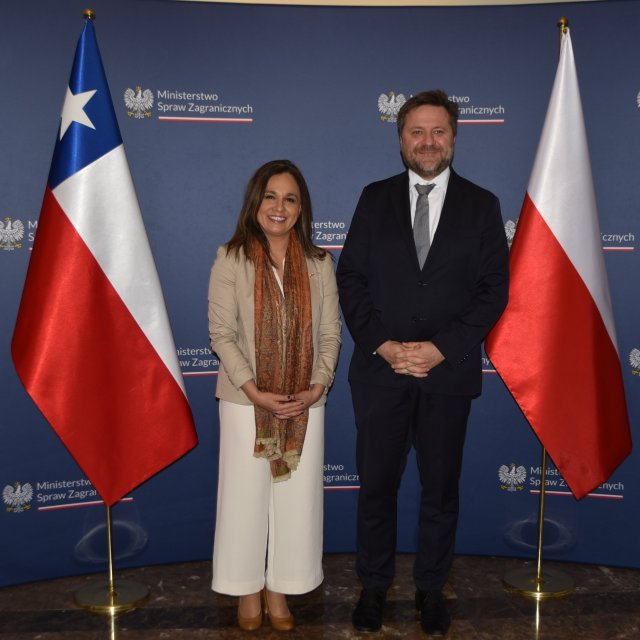 Tuesday, September 26th 2023
Undersecretary Gloria de la Fuente leads Political Consultations with Poland