President Piñera appoints new Ambassador of Chile to Ethiopia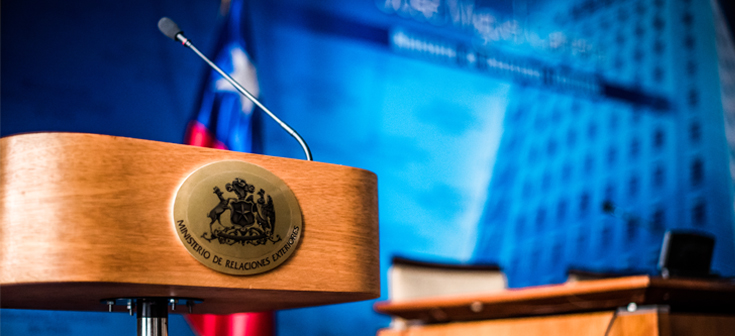 Saturday, January 5, 2019
The Minister of Foreign Affairs, Roberto Ampuero, informed that the President of the Republic, Sebastián Piñera, has appointed Fernando Zalaquett Sepúlveda as the new Ambassador of Chile in Ethiopia, who has already received the respective agreement.
Ambassador Fernando Zalaquett Sepúlveda is a lawyer from the Pontificia Universidad Católica de Chile, graduated from the Diplomatic Academy "Andrés Bello", with studies at the Instituto Universitario de Altos Estudios Internacionales in Geneva, Switzerland. At the time of his appointment he was Ambassador of Chile to the Arab Republic of Egypt.
At the international level he has also served in the Permanent Missions of Chile to the International Organizations based in Geneva and to the United Nations in New York. He has also served as Consul General in Lima (Peru) and in the Embassies in Jordan, Dominican Republic, Lebanon and Turkey. He was also Consul General in Montreal (Canada) and Alternate Representative of Chile to the Council of the International Civil Aviation Organization (ICAO).
In the Ministry of Foreign Affairs, he has served as Director of Personnel and integrated the Directorates of Protocol, Human Rights, Planning, Special Policy, Legal Affairs and Human Resources. He was also Director of the Association of Career Diplomats "ADICA" for two terms.