President Piñera, along with the Undersecretary of Foreign Affairs, receives the credentials of new ambassadors

Tuesday, 14 January, 2020
On Tuesday, the Head of State received the credentials of the diplomatic representatives of the Holy See, Panama, Algeria, the Republic of Korea, Turkey, Luxembourg, Slovakia, Slovenia and Guinea.
The new ambassadors were received by the President and the Under-Secretary of Foreign Affairs, Carolina Valdivia, at La Moneda Palace and left with honors from the Palace Guard and the Army.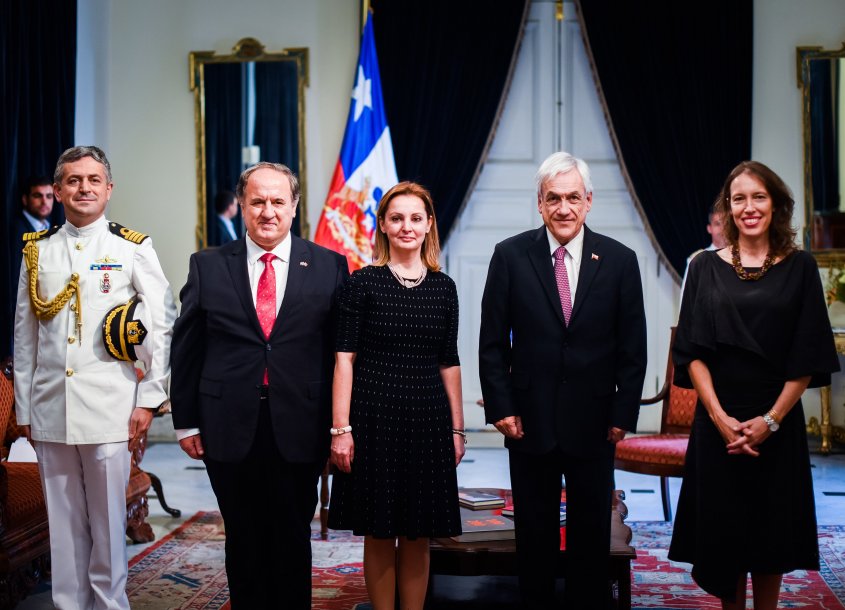 The resident ambassadors taking up their duties are Monsignor Alberto Ortega, representative of the Holy See; Mario Antonio Velásquez of Panama; Mohamed Sofianne Berrah of Algeria; Jang Keun-So of the Republic of Korea; and Gülcan Akoguz of Turkey.
In addition, the President received letters of credentials from the concurrent ambassadors of Luxembourg, Carlo Krieger; Slovakia, Rastislav Hindický; Slovenia, Alain Brian Berrgant; and Guinea, Kabine Konde.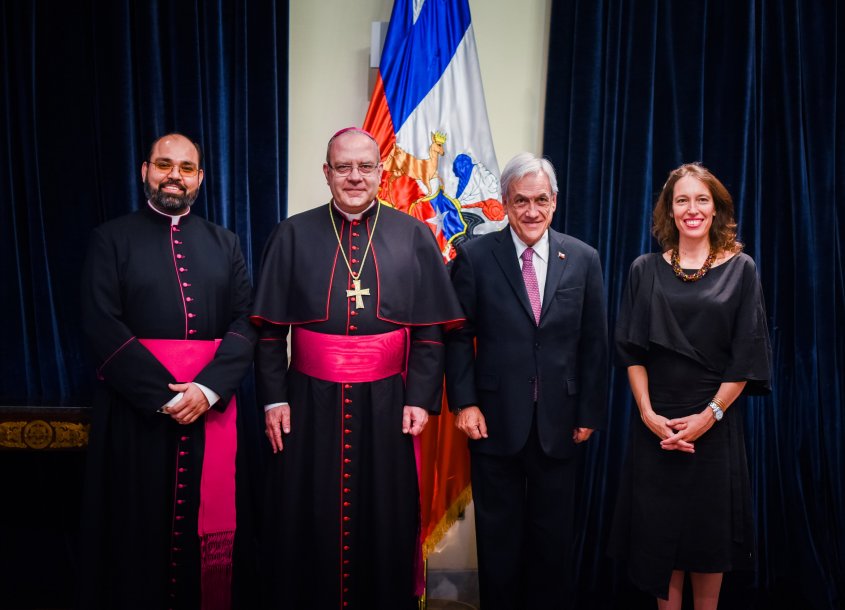 Subsequently, President Piñera made a protocol greeting to about one hundred members of the diplomatic corps and representatives of international organizations.
Source: Press Presidency 
Related articles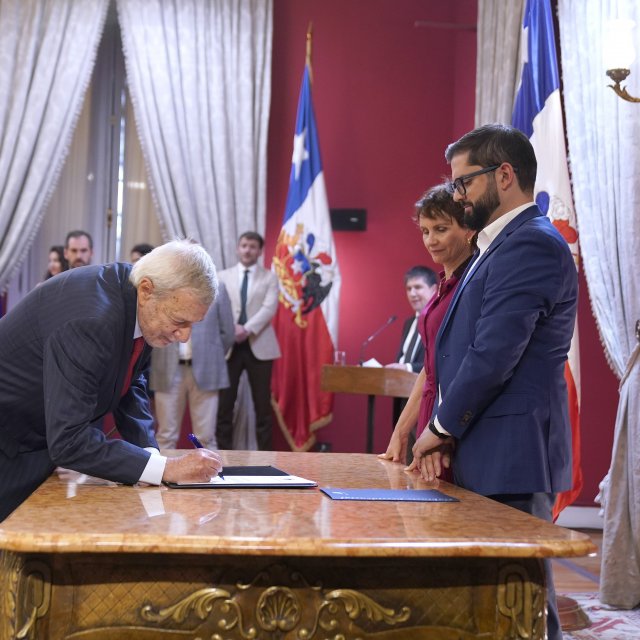 Friday, March 10th 2023
Alberto van Klaveren takes office as Foreign Affairs Minister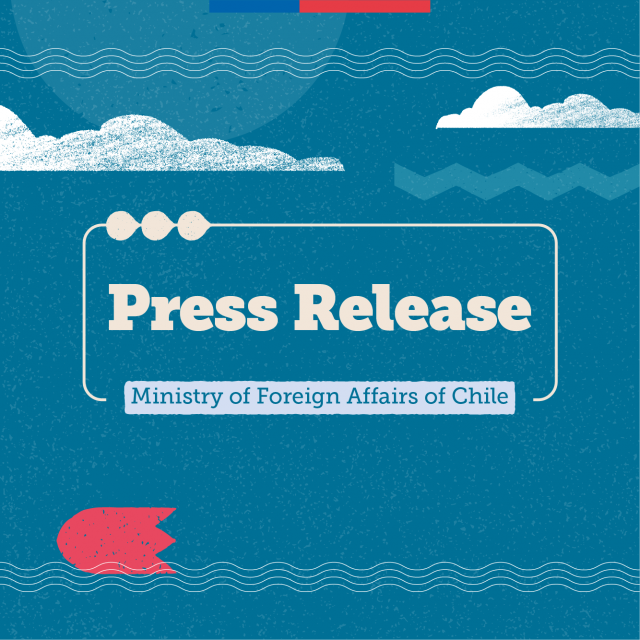 Thursday, March 9th 2023
Chile formalizes its proposal to host the Secretariat of the United Nations BBNJ treaty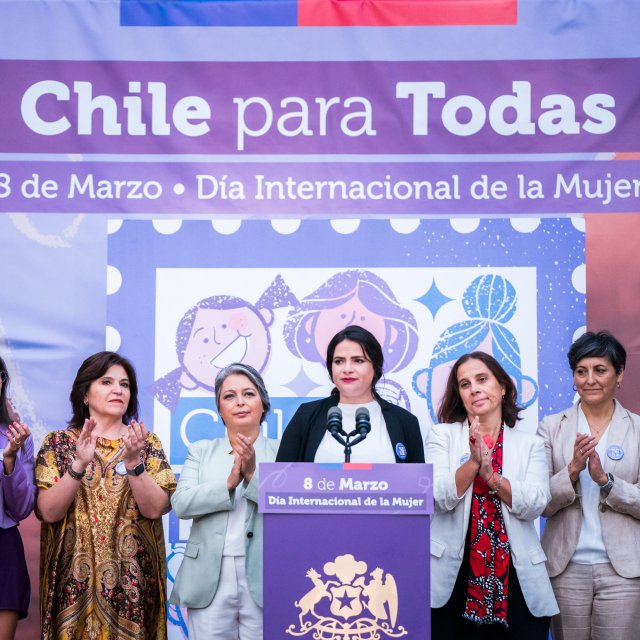 Wednesday, March 8th 2023
Minister Antonia Urrejola participates in presidential ceremony to commemorate International Women's Day