OAS approves Chile's co-sponsored resolution on Venezuela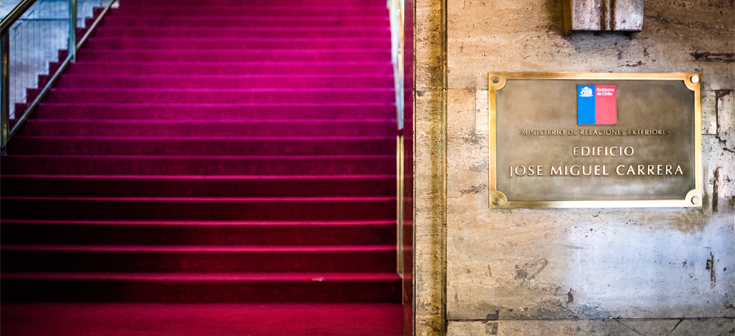 Thursday, January 10, 2019
By 19 votes in favor, 6 against, and 8 abstentions, the Permanent Council of the Organization of American States (OAS) approved a resolution on the situation in Venezuela. The document, of which Chile is a co-sponsor, resolves "not to recognize the legitimacy of the period of Nicolás Maduro's regime as of January 10, 2019".
In addition, all Member States are urged and the Permanent Observers of the OAS are invited to adopt "diplomatic, political, economic, and financial measures that they deem appropriate to contribute to the restoration of democratic order in Venezuela". A call is also made "for the holding of new presidential elections with all the necessary guarantees for a free, fair, transparent, and legitimate process at an early date with the presence of international observers.
At the same time, the Venezuelan regime is urged to "allow the immediate entry of humanitarian aid for the people of Venezuela" and "the immediate and unconditional release of all political prisoners" is demanded. Finally, it expresses "active solidarity with the Venezuelan people and their commitment to keep the situation in Venezuela under close scrutiny and to support diplomatic measures that facilitate the restoration of democratic institutions and full respect for human rights.
The countries that voted in favor of the resolution were Argentina, Bahamas, Brazil, Canada, Chile, Colombia, Costa Rica, Dominican Republic, Ecuador, Guatemala, Guyana, Haiti, Honduras, Jamaica, Panama, Paraguay, Peru, Saint Lucia, United States.