Minister(s) Valdivia accompanies President Piñera in a meeting with his Estonian counterpart

Thursday, 16 January, 2020
The Minister of Foreign Affairs (s) Carolina Valdivia accompanied the President of the Republic Sebastián Piñera during the working meeting held with the President of Estonia, Kersti Kaljulaid, on her official visit to our country from 15 to 17 January.
During the meeting, both delegations reviewed the various areas of the bilateral agenda, as well as regional and international issues. One of the main topics was the possibility of increasing cooperation between our countries in Antarctic matters, e-government, cyber security, climate change and environment.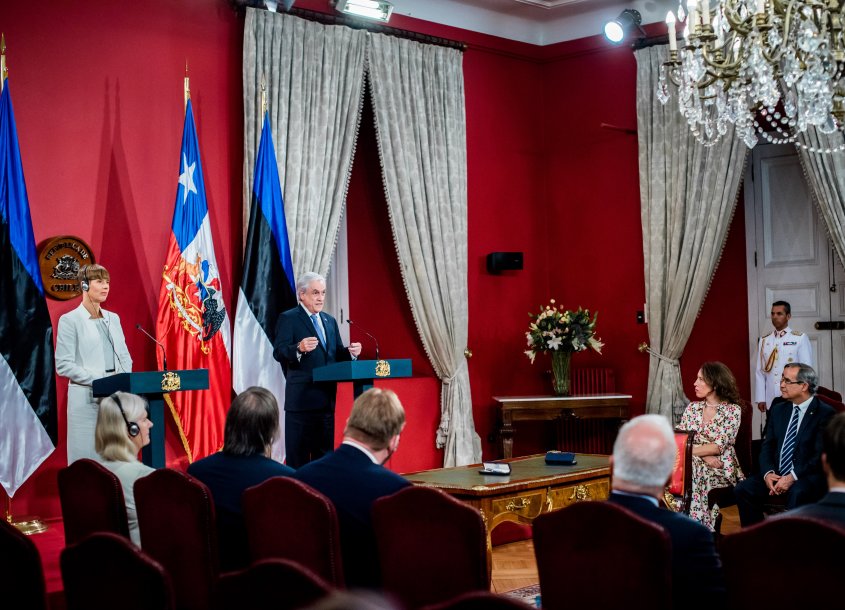 On that occasion, Minister(s) Valdivia signed a Memorandum of Understanding on Cybersecurity, an area in which Estonia has extensive and recognized experience and leadership at the global level. On behalf of Estonia, the agreement was signed by the Ambassador of Estonia, Mart Tarmak.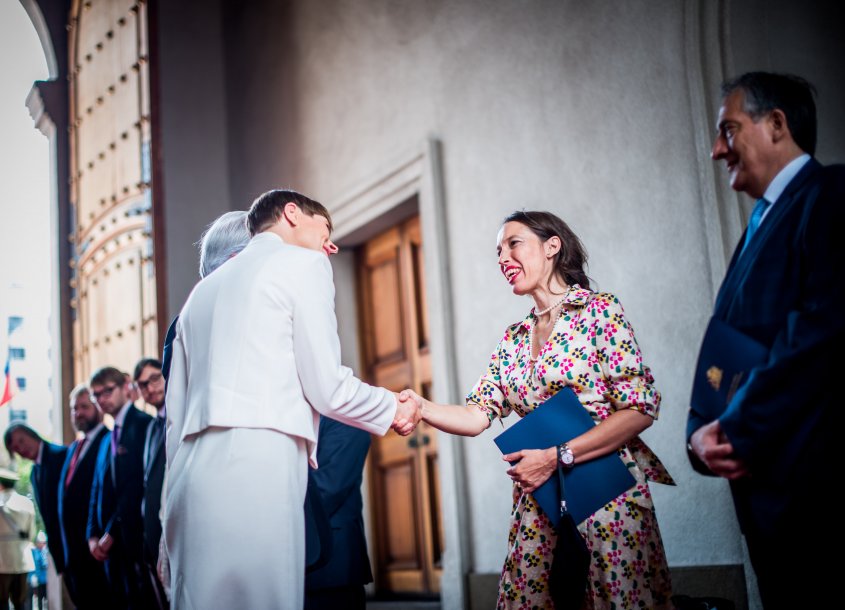 At the bilateral meeting the Parliamentarian Ivari Padar; the Vice President of Government Relations and Cyber Technologies Executive, Merle Maigre, and the Honorary Consul of Estonia in Chile, Felipe Ernst were present on behalf of Estonia. Representing Chile, was the Presidential Advisor on Cybersecurity, Mario Farren; the Special Advisor on State Modernization, Rafael Ariztía; the Presidential Advisor, Benjamín Salas; the Director of European Affairs of the Ministry of Foreign Affairs, Ambassador Eduardo Escobar, and the Ambassador of Chile in Finland and concurrent in Estonia, Roberto Ubilla, among other participants.
Related articles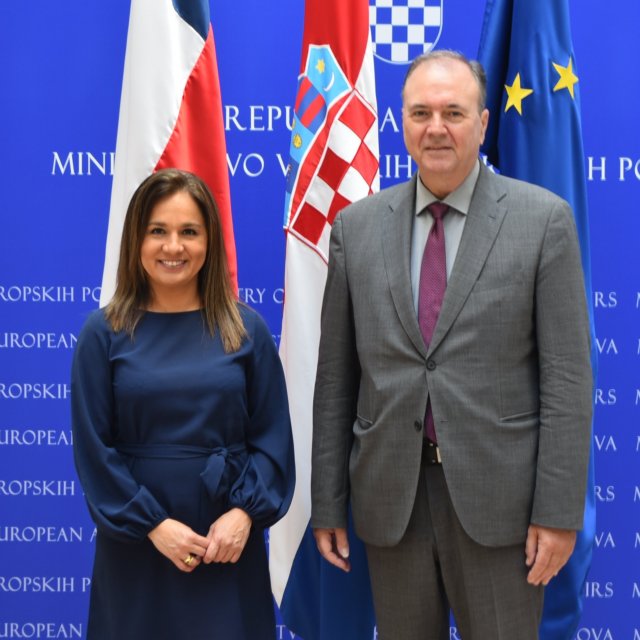 Thursday, September 28th 2023
Chile and Croatia hold political consultations and make progress on several agreements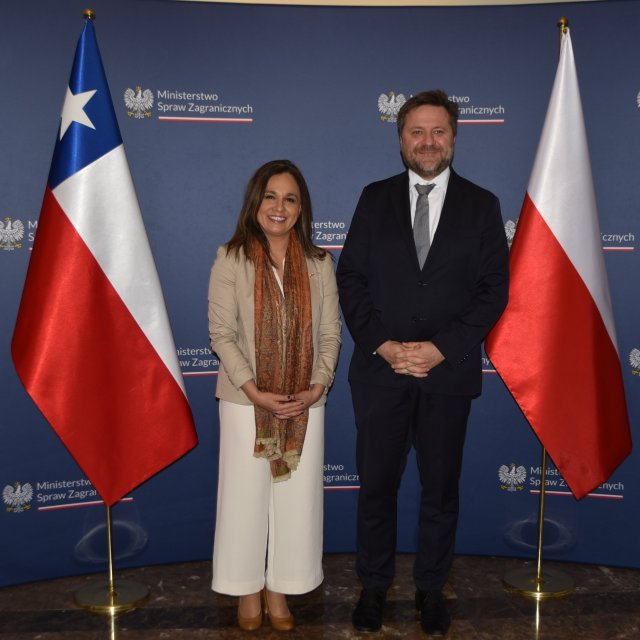 Tuesday, September 26th 2023
Undersecretary Gloria de la Fuente leads Political Consultations with Poland