Minister Ribera receives donations of medical supplies managed by the Chilean Embassy in China

The Minister of Foreign Affairs, Teodoro Ribera, along with the Minister of Health, Jaime Mañalich, and the Undersecretary of International Economic Relations (Subrei), Rodrigo Yáñez, arrived at the Arturo Merino Benítez Airport to receive the Latam 1204 plane from Beijing, China (via Sydney). The flight brought to the country 60 non-invasive mechanical fans, 1,664,900 masks and other protection elements, donated in China by people and companies from that country, to face the sanitary emergency caused by the Covid-19.
The shipment of 21 tons of medical supplies, donated thanks to the solidary campaign "China helps Chile", coordinated by the Ministry of Foreign Affairs and the Embassy of Chile in China -headed by Luis Schmidt-, when both countries celebrate 50 years of diplomatic relations, is valued at 2.5 million dollars. This is the first of three loads of donations to be received.
Among the supplies, there were 215,000 gloves, 19,960 digital thermometers, 2,500 Covid-19 sampling kits, 15,180 isolation suits, 1,800 protective lenses, three disinfection booths, two temperature cameras, two infrared thermographic cameras and an epidemic quarantine unit.
The total donation, valued at 6 to 8 million dollars, involved companies and institutions such as Alibaba, JDCom, China Minmetals, Chinalco, Youtong, Didi, Dahua and Tsinghua University.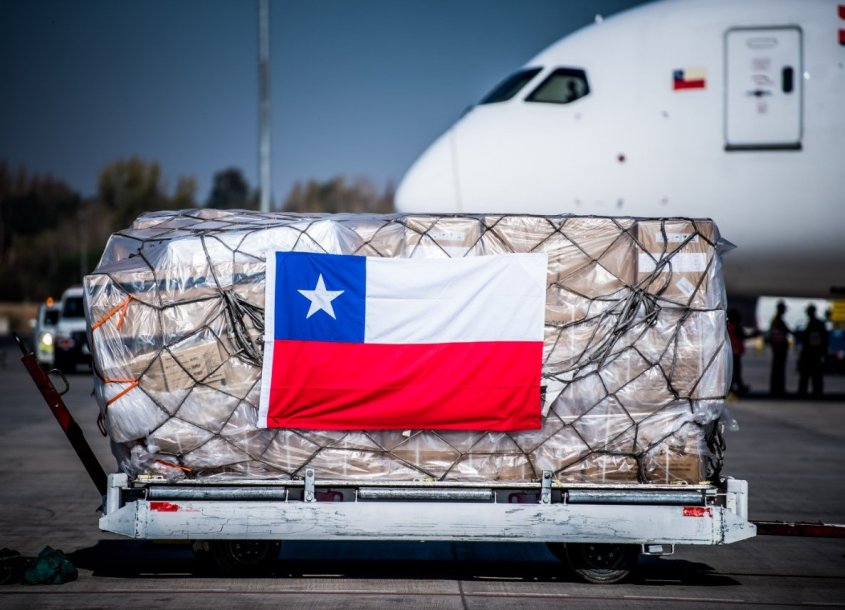 "Since the beginning of this pandemic, the Ministry of Foreign Affairs has worked very hard and has devoted all its efforts both to helping the Chileans who have been stranded in different countries to return, and to getting medical supplies to help us overcome the emergency. Today we are placing this generous donation in the hands of the Ministry of Health so that it can go directly to the aid of our compatriots," stressed Minister of Foreign Affairs Ribera, as soon as the plane landed.
The Undersecretary of International Economic Relations, Rodrigo Yáñez, added that, in the framework of the health emergency, Subrei has put trade policy in favor of the citizens, playing an articulating role in trade facilitation.
"Our management has been focused on ensuring the flow of trade with emphasis on critical medical inputs to face this pandemic. Through coordinated work, we have been able to build an air bridge for humanitarian aid given the good relations that Chile has with our trading partners in Oceania and Asia Pacific," he said.
It is worth noting that, for the first time, Grupo Latam landed in Beijing to go in search of medical supplies, in a flight that represented a complicated operation in terms of logistics and connectivity.
Related articles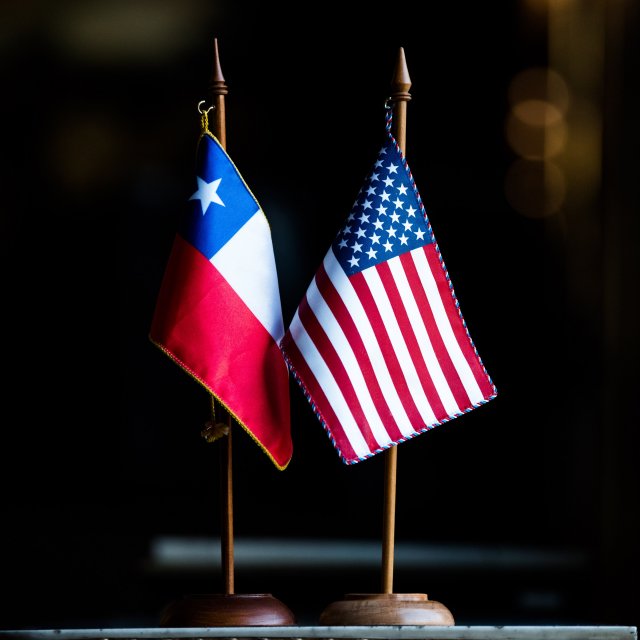 Wednesday, April 5th 2023
Foreign Affairs Minister Alberto van Klaveren talks with US Secretary of State