Minister Ribera participates in OECD meeting on migration where he highlighted Chile's role in the matter

Foreign Minister Teodoro Ribera is in Paris, France, participating in the first OECD Ministerial Meeting on Migration and Integration, led by Switzerland and co-chaired by Chile and Spain.
During today's meeting, whose motto is "Making migration and integration policies fit for the future," Minister Ribera spoke about the reality that our country has had to face due to the massive increase of migrants.
At the end of the meeting, the Foreign Minister referred to Chile's participation in this OECD meeting, stressing that migration is a global phenomenon, and that South America in particular has had to face "one of the greatest historical migrations in our continent, due to the migration of Venezuelans".
The Secretary General of the OECD, Angel Gurría, highlighted, within the framework of the meeting, that "Chile has played a fundamental role" in migration matters. Among other reasons, because "it is a very clear example of how it can work with migratory flows as important as those it is receiving, of hundreds of thousands of people from Venezuela, but also -because it already existed- an important current coming from Haiti and some other countries of the region."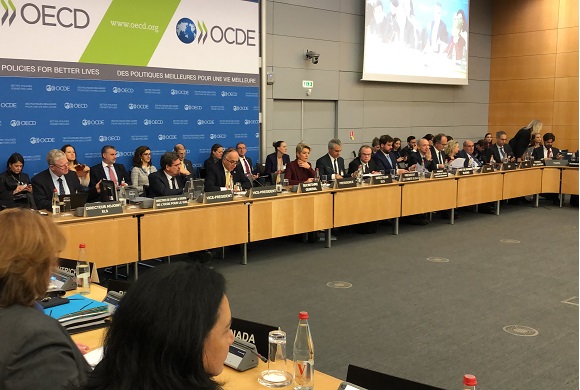 For his part, the Head of the International Migration Division of the OECD's Directorate for Employment, Labour and Social Affairs, Jean-Christophe Dumont, added that our country has "a unique experience in terms of migration." He also commented that Chile "has adapted its policies in a very proactive way. The OECD countries can learn from the Chilean experience, just as Chile can learn from the OECD countries, and all of us, at this meeting, will contribute with our experience, and share those experiences among the countries."
In this line, the Foreign Minister said: "What is relevant is that the policies that have been implemented in Chile in the area of migration, seeking to ensure that it is orderly, regular and safe, have been recognized by the head of migration himself, who is in charge of the issue at the OECD in Paris. We believe that it is a valuable recognition for what the government has done in a sensitive issue, since, when it took office, there was no policy implemented to regularize this, and substantial progress has been made in the matter."
At the end of the meeting, Foreign Minister Ribera, accompanied by the Chilean Ambassador to the OECD, Felipe Morandé, held a working meeting with the Secretary General of the entity, Ángel Gurría.
Related articles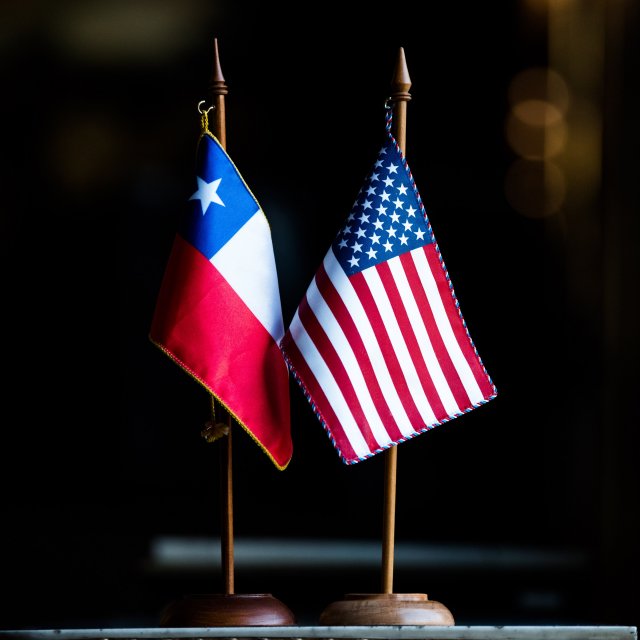 Wednesday, April 5th 2023
Foreign Affairs Minister Alberto van Klaveren talks with US Secretary of State