Minister of Foreign Affairs decorates the Norwegian Ambassador to Chile at the end of her mission

The Minister of Foreign Affairs, Teodoro Ribera, today decorated the Norwegian Ambassador to Chile, Beate Stirø, with the Order of Merit of Chile, in the grade of Grand Cross, for the end of her four years of service in our country. The ceremony was held without guests due to the Covid-19 pandemic.
In his words, the Chancellor highlighted the achievements of Ambassador Stirø's management and, especially, "her vocation and spirit of collaboration and cooperation with Chile". "Not only has she represented her country's interests in Chile, but she has also managed to better understand our internal dynamics. For what he has done, for the bilateral relation, for the friendship shown in the last years, for me, as Minister of Foreign Affairs of Chile, on behalf of the State of Chile, it is an honor to confer the Order of Merit of Chile, in the grade of Grand Cross, which is the main decoration given to foreign authorities", he assured.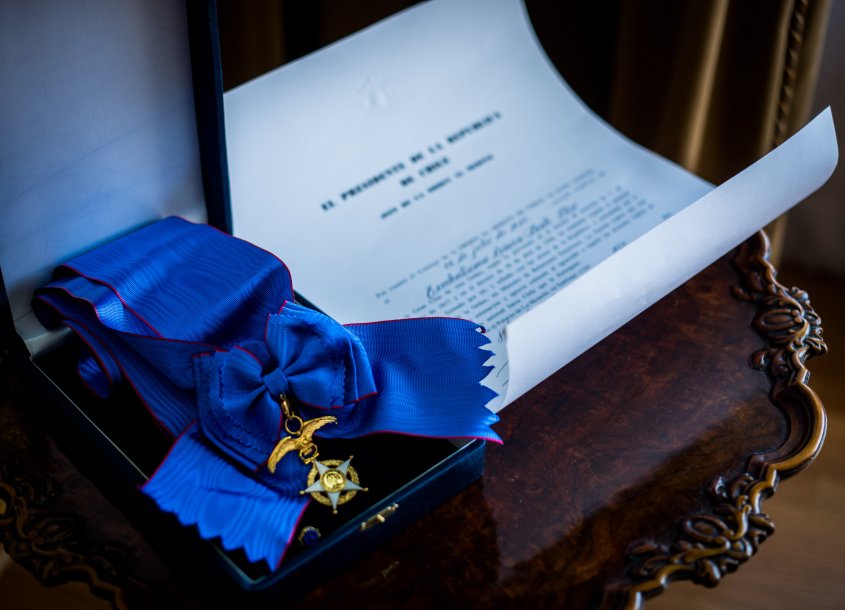 The Minister of Foreign Affairs recalled that Norway and Chile commemorated 100 years of diplomatic relations last year, when King Harald V and Queen Sonja were received by the President of the Republic, Sebastián Piñera, in Santiago. He also mentioned the areas that have united the efforts of both countries, such as Antarctic cooperation, the "Our Ocean" initiative for the protection of the seas, and the satellite monitoring project of the exclusive economic zone.
In this regard, the Ambassador stressed: "Our countries are much closer than geography tells us and we collaborate closely in many areas. I feel very honored by this farewell and the distinction it has given me. It has been a great privilege to serve my country as Ambassador to Chile and I will leave with very fond memories".
Related articles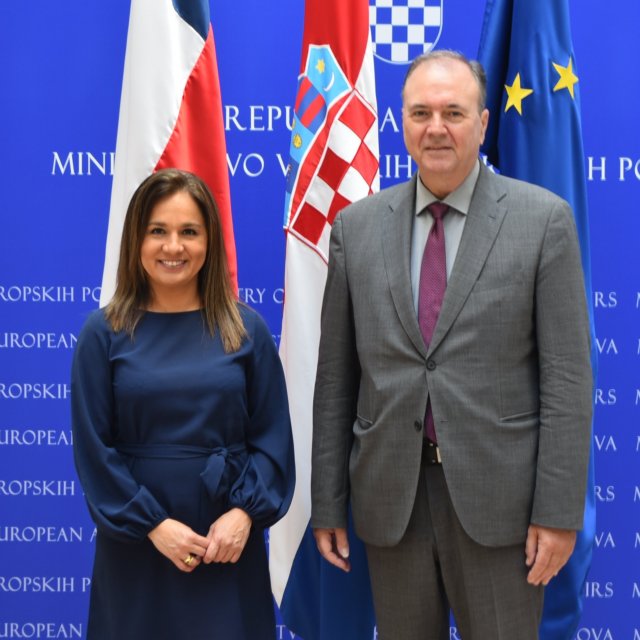 Thursday, September 28th 2023
Chile and Croatia hold political consultations and make progress on several agreements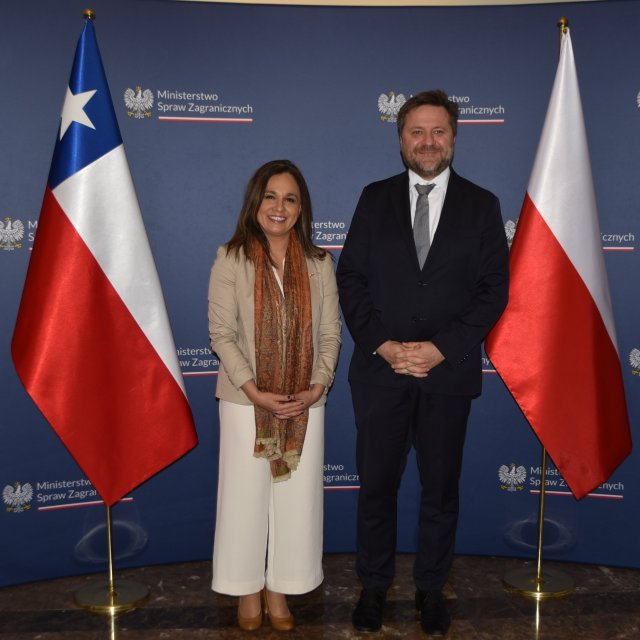 Tuesday, September 26th 2023
Undersecretary Gloria de la Fuente leads Political Consultations with Poland