Minister Ampuero signs declarations on Venezuela and Pacific Alliance at the closing of the visit to Brussels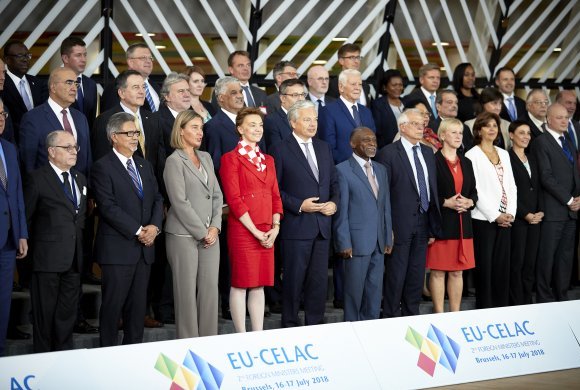 With a bilateral meeting with the High Representative of the European Union for Foreign Affairs and Security Policy, Federica Mogherini, Chancellor Roberto Ampuero culminated his activities this Tuesday in Brussels, where he participated in the Second Meeting of Celac-EU Ministers.
During the meeting, both reaffirmed the will to advance in the modernization of the Strategic Association Agreement between the European Union and Chile, in force since 2004. The process of talks on this is already underway and a new round is expected in the coming months.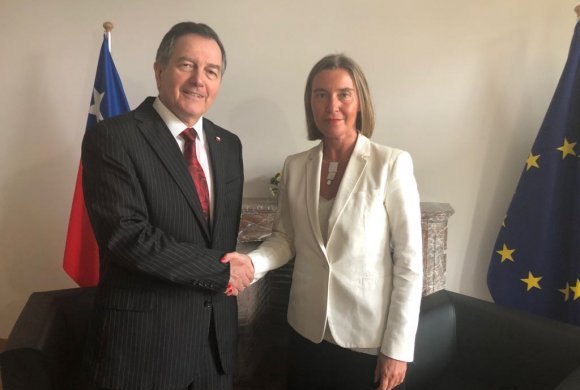 Meanwhile, early this Tuesday, both Chancellor Ampuero and Mogherini participated in a breakfast with ministers and representatives of the Pacific Alliance and the European Union. The director of Direcon, Rodrigo Yáñez, also participated in the event.
The meeting agreed to move forward on a "roadmap" for dialogue and cooperation in specific areas such as trade and investment, financial integration, education and student mobility, digital economy, environment, innovation, science and technology, among others.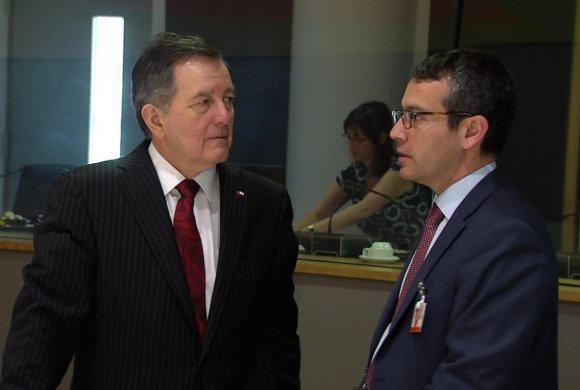 Nicaragua and Venezuela
At the same time, Minister Ampuero, together with countries of the Lima Group, signed a statement on the crisis in Venezuela.
On this document, the Secretary of State mentioned the concern of the countries about the information about the mobilization of armament towards the border with Colombia. "Latin America is a zone of peace and this generates an additional tension to the crisis that Venezuela is already experiencing".
This declaration is added to the one released on Monday, on the crisis in Nicaragua, released on Monday.
On this issue, the Foreign Minister mentioned that Chile played an "important" role in convening ministers and representatives of countries of the Lima Group to a meeting at the Chilean embassy in Brussels, where it was agreed to advance on the text.
"In Nicaragua there is a dramatic situation, with more than 300 people dead. The message is very serious, to Ortega's regime, so that the repression against his people ceases as soon as possible, neutralizes the action of the paramilitary groups and initiates an immediate dialogue", he added.
On Tuesday afternoon, the Chancellor left for Berlin, where tomorrow, Wednesday, he will hold a meeting with the German Foreign Minister, Heiko Maas. Meanwhile, during the afternoon, he will travel to Paris for a bilateral meeting with his French counterpart, Jean-Yves Le Drian.