Minister Ampuero received proposal for Free Trade Zone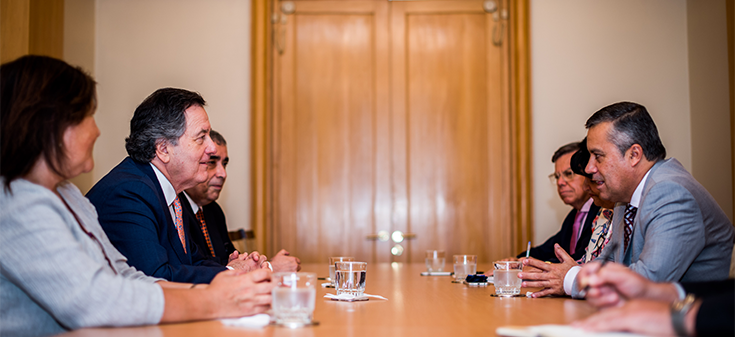 The Minister of Foreign Affairs, Roberto Ampuero, received this afternoon the directive of the Free Trade Zone of Iquique, to know a proposal of the guild in matters of international trade.
The Zofri seeks to take advantage of its strategic position with the markets of the South American macrozone and generate actions in conjunction with the Ministry of Foreign Affairs to strengthen trade with neighboring countries.
On August 14, the Chancellor participated in the inauguration of the Zofri office in Asuncion, a place that seeks to strengthen as a business platform and generator of jobs. On the occasion he pointed out that "this is concrete integration, not rhetoric".
Paraguay mainly sells automotive products, clothing and textiles, which in 2017 represented 30% of the total goods traded abroad by the Free Trade Zone of Iquique.