Minister Ampuero extends invitation to President Donald Trump to attend APEC Summit in Chile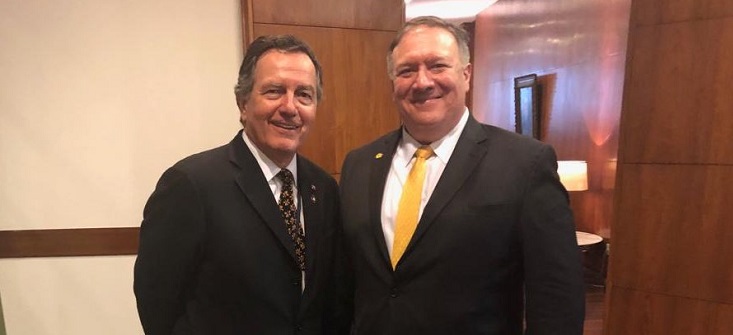 As part of the Brazilian Presidential Command Transmission ceremony, Foreign Minister Roberto Ampuero held a bilateral meeting with U.S. Secretary of State, Mike Pompeo.
At the meeting, the authorities reviewed the bilateral and regional agenda. In addition, Chancellor Ampuero presented Pompeo with the invitation from the Government of Chile for the President of the United States, Donald Trump, to attend the Leaders Summit of the Asia-Pacific Economic Cooperation Forum, to be held in November this year in our country.
This will be the second time since its formal entry to APEC that Chile will chair this forum. Our country will thus host the 30 years of APEC. The motto proposed by Chile for this year will be "Connecting people, building the future".
It is expected that around 20,000 people will arrive to participate in the nearly 200 meetings held among ministers, senior representatives, working groups, business leaders, workshops and the Leaders Summit.
Related articles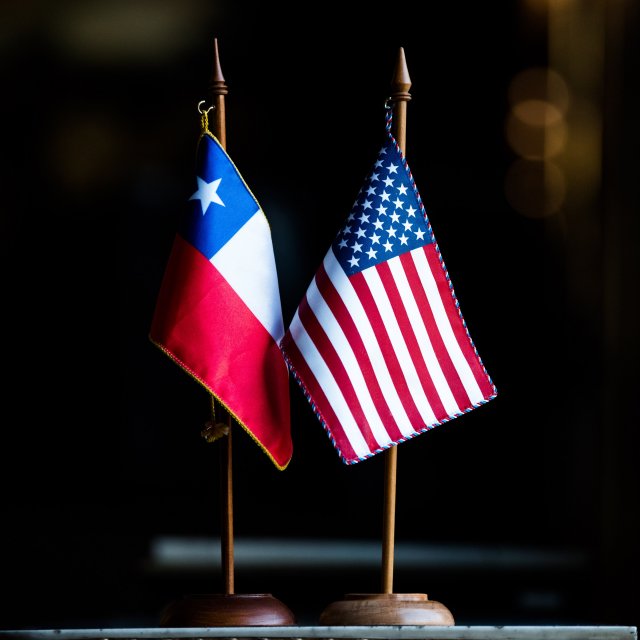 Wednesday, April 5th 2023
Foreign Affairs Minister Alberto van Klaveren talks with US Secretary of State