Minister Ampuero accompanies President Piñera in meeting with Paraguayan President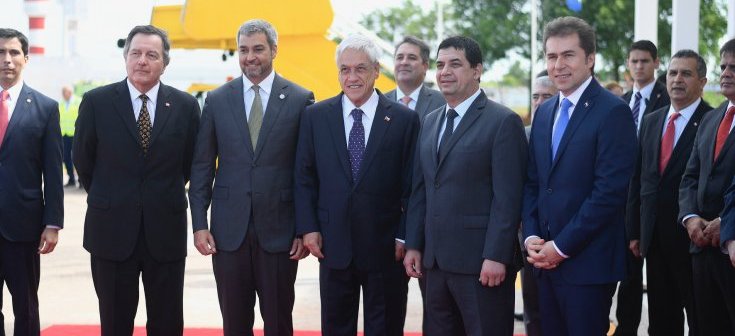 The Minister of Foreign Affairs, Roberto Ampuero, accompanied President Sebastián Piñera in a bilateral meeting with the President of Paraguay, Mario Abdo Benítez, on board the presidential plane bound for Brasilia to attend the Command Transmission Ceremony in Brazil.
On the way to the inauguration of the new President of Brazil, President Piñera made a stopover in Asunción for the Paraguayan Head of State to join the flight.
In this instance, both presidents discussed the bioceanic corridor that seeks to unite the Atlantic with the Pacific, energy integration, bilateral cooperation programs and the beginning of negotiations for a free trade agreement and the convergence of Mercosur with the Pacific Alliance.