Foreign Minister Ampuero leads meeting to discuss courses of action to address crisis in Nicaragua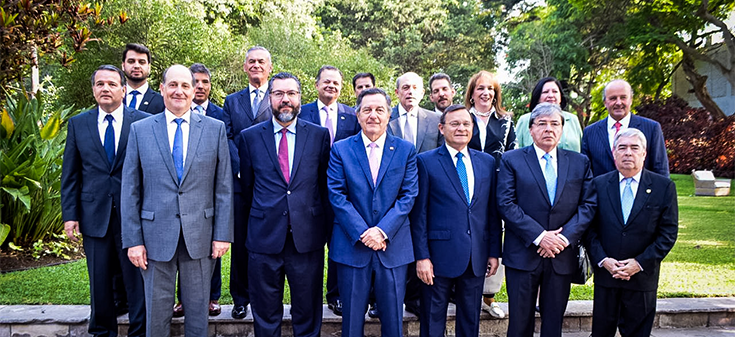 Within the framework of the meeting of the Lima Group, the Minister of Foreign Affairs, Roberto Ampuero, invited South American Ministers of Foreign Affairs to a meeting at the Embassy of Chile in Peru, with the aim of exchanging views on matters of common interest in relation to the integration of South America and the serious situation prevailing in Nicaragua.
The meeting was attended by the foreign ministers of Brazil, Ernesto Araújo; Colombia, Carlos Holmes Trujillo, and Peru, Nestor Popolizio; and the vice-chancellors of Argentina, Daniel Raimondi and Paraguay, Bernardino Seguier.
With respect to Nicaragua, the ministers evaluated alternatives for courses of action and measures that contribute to the recovery of democracy in that country. The dialogue took place within the framework of the initiatives promoted by the Special Working Group established within the OAS, whose vice-presidency is held by Chile.
Among the ideas discussed was the review of bilateral and triangular cooperation programs with Nicaragua. It is also possible that the report of the Interdisciplinary Group of Independent Experts (GIEI), which denounces serious human rights violations in Nicaragua, will be forwarded to the UN Security Council.
In this sense, Foreign Minister Ampuero pointed out that "we do not want what is happening in Nicaragua to be overshadowed by the crisis in Venezuela. That is why, due to the aggravation of political repression, harassment of human rights defenders and severe restrictions on the media and violations of freedom of expression and information, we believe it is important to strengthen the role of the Working Group on Nicaragua in the OAS as a fundamental mechanism for the promotion of democracy and fundamental freedoms in that country".
Related articles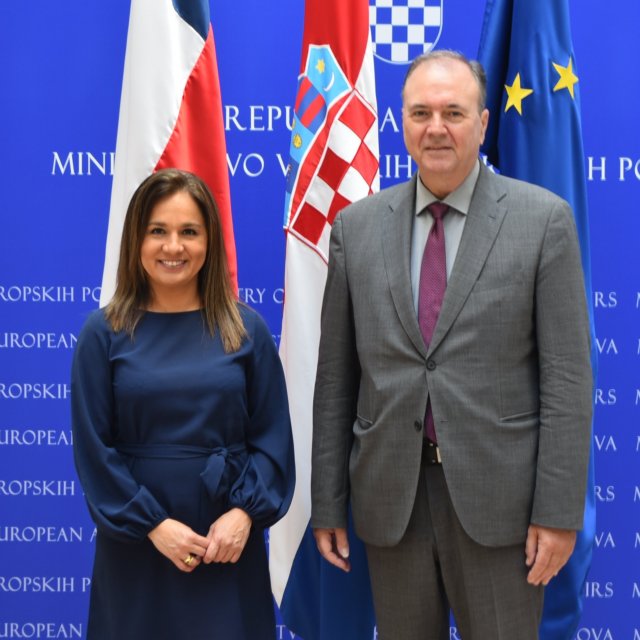 Thursday, September 28th 2023
Chile and Croatia hold political consultations and make progress on several agreements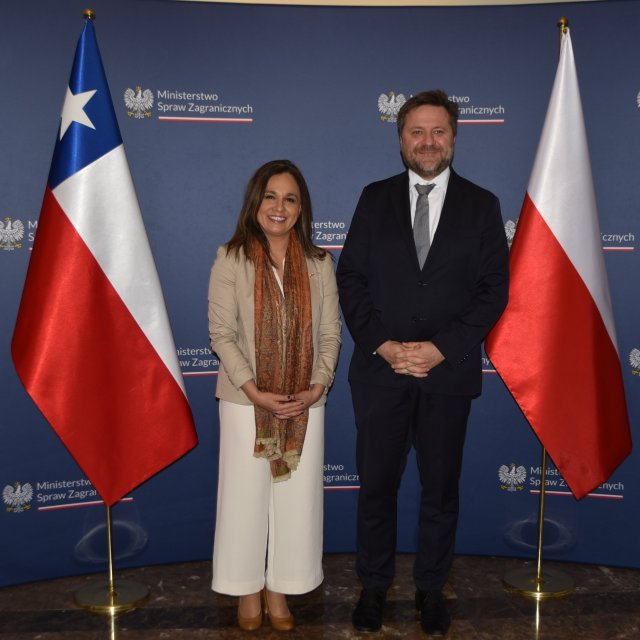 Tuesday, September 26th 2023
Undersecretary Gloria de la Fuente leads Political Consultations with Poland